London Young Labour is and should be a wonderfully diverse organisation. As this year's volunteers have shown we are diverse in terms of gender, sexuality, race, faith and age, but importantly we are also a diverse organisation in terms of our interests.
Our members will have joined the Labour Party for a number of different reasons. Some may have joined because they saw the difference we made in government or the difference a local Sure Start centre made to their younger brother or sisters. Some will have joined because they were disgusted by the Liberal Democrats betrayal of the electorate and some will have joined because they have been inspired by the leadership of Ed Miliband.
There are literally thousands of different reasons as to why young members joined Labour. With so many people having joined for so many different reasons it is only logically to expect that when in the party they will also have very different interests.
That is why I think the tendency of many Young Labour groups is to focus primarily on campaigning is not always the best way to get more people involved. I am proud that London Young Labour has avoided that trap and has offered its members a large range of events, activities and campaigning.
However, there is still more we can do. That's why last year I was and encouraged others to be innovative in organising "Finding your place in the party" events and arranging community organising training for our members.
If elected as Chair on Sunday I want to make sure there will be something for everyone. So here's what I'll do:
• A Ken for London battlebus to ensure every member can be part of the Mayoral campaign. Transport costs can often stop members from getting involved so I'll make sure every LYL member can be part of the campaign.
• The most diverse range of policy events LYL has ever held. The Labour Party policy review is still ongoing and it is vital that we put LYL members at the heart of it.
• Bring LYL into Sixth forms and FE colleges. LYL simply doesn't do enough at the moment for under-19s so I want to engage our younger members and hear from them what they want.
• More "Finding your place in the party" events so members can find out where they think they fit into the Labour Party. I'll also bring these events to different boroughs to engage the maximum number of members.
• An easy, accessible "Send me your idea" button on the LYL website so members can get in touch and tell me what they want to see. It's our members who often know best and I'll listen to them.
London Young Labour has hundreds of members across London who have never engaged with our organisation. If elected on Sunday it will be my job to ensure we offer them something and give them a reason to become part of London Young Labour.
You can find out more about Adam's campaign here.
More from LabourList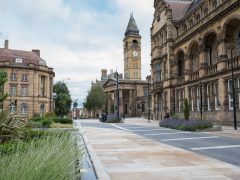 Comment
Labour won a historic by-election in Wakefield, our first such victory since winning Corby in 2012. This success…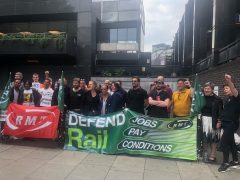 Comment
The general secretary of the RMT has, within the space of a week, become a television hero. It…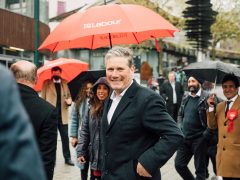 Daily email
"They know they are out of ideas and they are out of touch – and if they had…