7000 attendees, more than 500 delegates, dozens of well known German and European politicians, and one notable elderly man in a wheelchair – Helmut Schmidt.
Today is the start of the SPD Partietag in Berlin (live news in German here), the German Social Democrats' equivalent of Labour Party Conference, and I'm attending as an international guest thanks to my work as an Associate Fellow of IPPR. Three days of debates and speeches lie ahead.
But the hall is still buzzing after the hour-long speech of Helmut Schmidt, Chancellor of Germany between 1974 and 1982. There are probably no politicians alive with the years of experience of Schmidt – born in 1918, it's quite something to be able to still give political speeches at the age of 93. He has been a party member for more than 65 years.
The dominant aspect of his speech was, unsurprisingly, the future of the European Union, and on this Schmidt did not disappoint. His speech looked both back and forward – he spoke of his experience working with Jean Monnet in 1956 and gave a traditional defence of the values of the European Union's foundation. Yet looking forward, with the rise of China, India and Brazil, and a world population rising fast (there were just 2 billion people when I was born, he said, and 7 billion now), the only way for the EU to play a role in the world is to be united. The EU will not be a Federal State (Bundesstaat) he said, but nor should it be just a confederation (Staatenbund) either.
Schmidt had tough words for the German government, criticising the Merkel administration's "deutsch-nationalen Kraftmeierei", essentially German national strong arm tactics. But he's no fan of the Brussels institutions just now either. Only the ECB, he said, had played any decisive role in the crisis, and all of the EU institutions (with the exception of the European Parliament) had contributed to the erosion of democracy in Europe. With leader of the Social Democrats in the European Parliament Martin Schulz sitting in the front row, he urged the European Parliament to get on with the job of regulating the banking sector. How – with a centre-right majority in the EP – this could actually be achieved he did not say.
At the end of his speech, listening to the applause while Schmidt lit up a customary cigarette, there was a sense of respect for this grandfather of the German social democrats. The question is whether the lessons and values of Schmidt's speech can be turned into a vision for the SPD towards the next Federal election in Germany in 2013. At the end of the next three days we will all have a better idea.
More from LabourList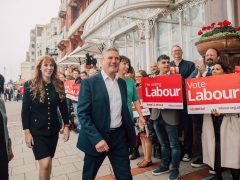 News
Keir Starmer's Labour Party is on track to secure a 56-seat majority in the House of Commons, exclusive…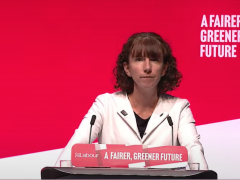 Comment
Below is the full text of the speech delivered to the Labour Party conference by party chair Anneliese…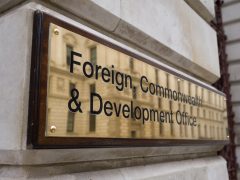 News
David Lammy will announce to Labour conference delegates a new "green dimension" to its foreign policy as he…