This morning, Martin Bright over at the Jewish Chronicle reported that:
"A Labour MP has caused outrage by suggesting that Britain's first Jewish ambassador to Israel has divided loyalties because he has "proclaimed himself to be a Zionist".
Challenged by the JC to clarify his comments about Matthew Gould, who took up the post last year, Paul Flynn, the Labour MP for Newport West, said ambassadors to Israel had not previously been Jewish "to avoid the accusation that they have gone native".
Britain needed, he said, "someone with roots in the UK [who] can't be accused of having Jewish loyalty"."
Paul Flynn has been called in by the Chief Whip Rosie Winterton to discuss his comments. The Labour leadership are thought to be unhappy with the remarks – a Labour source said that "Ed [Miliband] thinks these comments are totally unacceptable."
Miliband is completely right. Paul Flynn must apologise for his ill-thought remarks. And he must do it today.
Update: Paul Flynn has responded to our post this morning, saying:
"If you are in politics long enough, I suppose everyone is accused of everything. Today's accusation is  that I have made an anti-Semitic remark is ludicrous. I have been a lifelong friend of Israel and Jewish causes.I have visited Israel on four occasions  including a private family holiday. Never before in my long political life has such an accusation been made. But I have been accused of being too friendly to Israel on many occasions."
"I would advise those making these accusation to read my blog and that of my friend Robert Halfon's . There they will read the substance of my criticism. It is a demand for a legitimate inquiry into the Liam Fox/ Werrity affair by Phillip Mawer to include a full probe into USA  anti Neo-con influence in advancing their agenda. The issue is the possibility of the UK stumbling into a war with Iran."
More from LabourList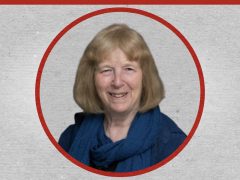 Comment
The national executive committee (NEC) met in the Labour borough of Westminster, the first time anyone has been…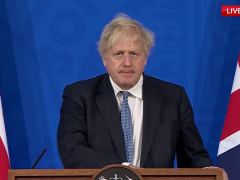 News
Three in five people feel that Boris Johnson should resign following the publication of findings relating to the…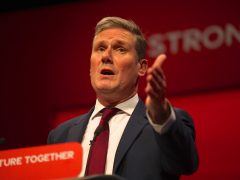 Comment
Below is the full text of the speech delivered by Keir Starmer in response to a statement from…