A surprisingly mild winter has turned into a cold and wet new year. If you're anything like me you're persisting with the double duvet and the heavy coats. Now think about what you'd do if you were homeless.
No double duvet, no central heating, no heavy coats.
Mark Ferguson was right on Monday to place the benefit cap in the context of homelessness. Yet we don't have to wait to see the effects of welfare cuts.
Take homelessness at its most extreme – rough sleeping. Across London I'm shocked at just how established rough sleeping has become again. Sitting next to the Parliament and all the major Government Departments you can see people bedding down on Victoria St, Charing Cross, Notting Hill, many have taken the opportunity to join the Occupy movement in sleeping rough outside St Pauls. You're probably walking past a dozen each day, on your way to college, work, the shops.
Take a moment and see if you can spot any next time you're in central London.
It's not that rough sleeping ever went away, but I can't remember the last time it was this obvious a problem.
This year at Crisis at Christmas, its 40th year, I joined 8,000 other volunteers across 9 centres to welcome 3,200 (7% more that 2010) homeless people for Christmas. Out of these 591 guests were referred to residential centres for a safe place to sleep. But the monumental effort by those volunteers lasts only 7 days, afterwards Crisis continue to work with homelessness throughout the year.
So if 2011 has been a visual reminder of how bad rough sleeping in London can rise as well fall, then the figures point to something even more worrying.
The Greater London Authority funds the 'Combined Homelessness and Information Network' (CHAIN) which collects information about rough sleeping from outreach workers, rough sleeping centres and street counts. It's report for 2010/2011 counted 3975 people sleeping rough in the capital, 8 per cent higher than 2009/2010. That is 1,000 more people sleeping rough than in 2005/2006.
It is likely that 2012 will be even worse as the true extent of the Government's austerity policies have yet to bite. January has brought not only housing benefit cuts for under 35s but the end of transitional protection for those housing benefit cuts the Government brought in April last year.
The impact on young people is especially frightening and threatens a return to 1980s scale youth homelessness.
Whilst Monday's attention was focused on the Government's proposed benefit cap, the Government's approach to housing benefit and the cost of housing remains intransient.
It is a shame. 2012 should be the year of the Olympics, a chance to showcase the best London has to offer. The £9.2 billion Olympic budget, the effort and hard work of all those involved will count for nothing if Olympic visitors see gleaming stadia punctuated by the return of the card box city.
There is already pressure on the Olympics to deliver a boost to economic growth, with the Government responsible for ensuring our public investment leaves a lasting economic, social and structural legacy. But what's the point if our streets a filled with people with no home to go to?
The London Mayor will have to keep to his promise of 'zero street sleepers' in time for the Olympics. Leaving his successor to pick up the pieces will be no good.
Otherwise how do we explain to our children how we spent all that money on something so special but also ignored all those homeless people?
More from LabourList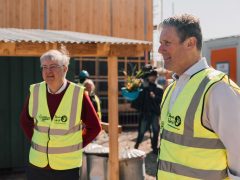 News
Mark Drakeford, the Labour leader in Wales and First Minister of Wales, has called for internal party reforms…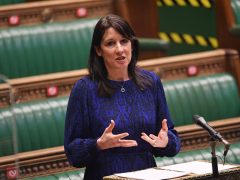 Comment
Rachel Reeves put some more flesh on the bones of Labour's economic policies today. While we await Boris…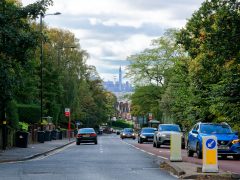 News
Labour has set out its selection timetable for choosing a new parliamentary candidate in Birmingham Erdington ahead of…