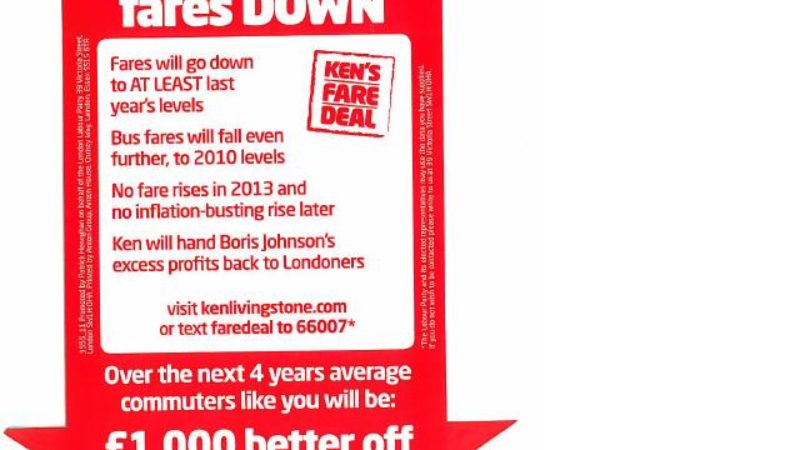 Tomorrow most Londoners will be heading back to work, and as has been the case for the last few years, Labour members will be at tube stations across the capital reminding them that they've just been hit by another of Boris Johnson's fare hikes. Speaking to LabourList this afternoon, a spokesperson for Livingstone said:
"We're taking our message out to Londoners tomorrow in a big way. On the first full working day for millions of Londoners after the Christmas and New Year break we'll be delivering hundreds of thousands of Fare Deal leaflets and speaking to tens of thousands of Londoners in each of the capital's 32 boroughs."
"This is the first time we have been able to build a massive mobilisation on this scale using digital campaigning as well as the established ways of organising. The digital mobilisation is huge.Labour activists will be handing out leaflets tailored to their zone – so that Londoners in every zone know how much worse off they are under a Tory mayor, and how Ken will put them first."
"There is a massive buzz on twitter about tomorrow's activity – we are encouraging Labour activists to check out the #faredeal hashtag and tweet us their photos from the day."
"It's not too late to sign up and help spread the word about Ken's Fare Deal – you can do so here .
"Fares are such a big issue for Londoners because they are rising so steeply at a time when people are feeling more squeezed than even. Even the Mayor of London's own opinion poll showed the number of Londoners who believe public transport is too expensive has risen by a third."
"Four years of Boris Johnson's above inflation fare increases have led to the remarkable position where it is cheaper to buy a round the world plane ticket or a luxury cruise than an annual travelcard. Last week House of Commons library research showed that on his watch bus fares have risen twice as muchin London as rest of England."
"Its time for a change. Boris Johnson has amassed hundreds of millions of pounds of surplus cash because fares have risen so much in recent years. Rather than leaving that money laying dormant in the transport budget Ken would use it to cut fares by 7% saving £1000 over four years. The choice for Londoners is a Labour Mayor who cuts the fares or a Tory Mayor who raises them."
And here's a sneak peek at what commuters will be receiving tomorrow morning: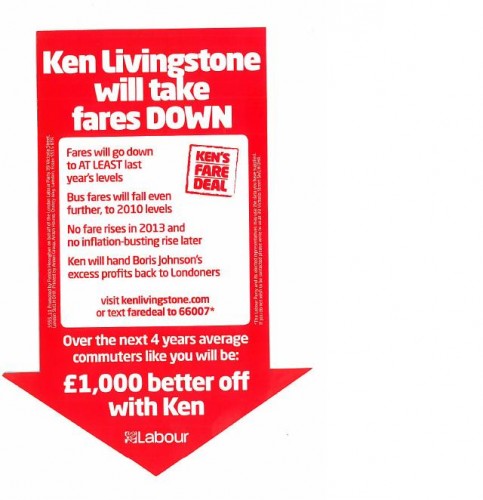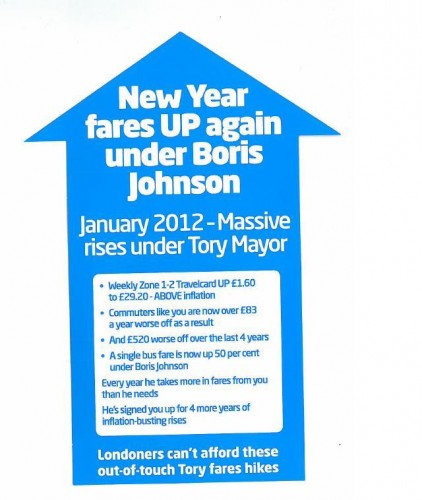 More from LabourList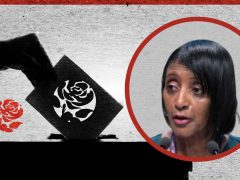 Comment
The last two years have not been the easiest time for anyone. For Black, Asian, and Minority Ethnic…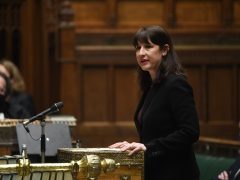 News
Labour has urged the government to close a "major tax loophole" in the windfall tax ahead of a…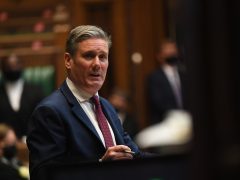 News
The Labour Party is preparing to make several significant policy interventions on the economy to combat the rapidly…