LabourList has always been about bringing together opinion from across the Labour Party. Sometimes that means posting posting provocative opinions from provocative people. We don't regret that. But sometimes that means someone who has written for LabourList will subsequently leave the party after venting their frustrations online. So be it.
I got a text last night from a LabourList contributor telling me that Luke Bozier was leaving the Labour Party. It wasn't much of a surprise to hear soon after that he'd joined that Conservatives. A man in search of attention needs a tribe to provide it. If not this one, then perhaps the next…
For those who aren't aware of him, Luke wrote occasionally for LabourList (and a few other blogs), and says that he worked as an adviser to Tony Blair (although to what extent he was a "senior adviser" seems confused at best) . He certainly seemed interested in making waves, and there's no bigger wave you can make than a public defection. Kudos to him for generating attention, although I'm not sure he deserves it any more than anyone else who goes party swapping.
His posts for LabourList were interesting – to say the least – but let's not pretend he ever spoke for anyone else, or that he carried much weight within the party. Luke has something of the outsider about him. I imagine that will be the same whichever party he ends up in…
So farewell Luke Bozier. I don't know what awaits you in the Tory Party, and I don't wish you luck there. But I do wish the Tories luck in dealing with you.
I have a feeling they might need it.
More from LabourList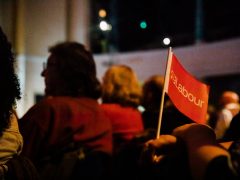 News
Delegates at Labour's annual conference have passed the first batch of policy motions this afternoon, following a compositing…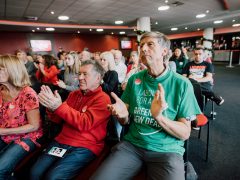 News
Delegates at the Labour Party's annual conference have backed a policy motion calling on the party to back…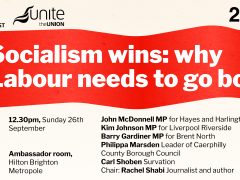 Video
Join us at 12.30pm today for our first Labour Party conference fringe event, sponsored by Unite the Union.…