I don't know what annoys me more – that a high-level Labour politician can have such misguided ideas, or that the outcome of an event is reported in such a one-sided manner in the press.
I am referring to The Guardian's report on today's IPPR event on the EU's democratic deficit (I attended), in which former Foreign Minister Jack Straw stated that what he called an 'experiment' – direct elections to the European Parliament – had failed and should be abandoned, because election turnouts at EP elections had been declining since the first direct elections to the European Parliament held in 1979.
I don't deny that there is a problem with election turnout for European Parliament elections – the 34.7% turnout in 2009 is not high enough. But when looking at the stats, EP turnout has, if anything, been gradually increasing since 1979 in the UK, while decreasing in the rest of the EU. Also, as Jack would himself no doubt admit, European Parliament elections are classic second order elections (i.e. people vote on national rather than EU issues), something that he admits to fostering having stated at the very same event how "the commissars had filleted" Robin Cook's efforts to draft a common EU-wide social democratic manifesto in 2004.
Jack could of course look at his very own constituency for some parallels. Turnout in Blackburn was 73.96% in 1979 and 62.9% in 2009 (and indeed was even lower – 55.5% – in 2001), and a similar pattern has been seen across the EU. Turnouts are declining everywhere, just from a higher starting point in national elections. When we worry about turnout at Westminster elections we try to find ways to solve the issue; we don't call the parliament into question.
The counterbalance to Straw at the IPPR event, blissfully ignored in The Guardian's one-sided piece, came from LSE professor Simon Hix. He explained how the election system used for EP elections in different countries made a difference – where open lists are used (Ireland, Netherlands, Denmark, Sweden), voters are likely to have more contact with their MEPs, and turnout is higher (something I've previously called for on LabourList). Who, of course, was it that decided on the UK's closed list election system for the EP? Labour's 1997 cabinet, of which Straw was a member.
The Guardian underlines the role of IPPR, saying "The thinktank has launched a project on the future of Europe that is certain to influence Labour thinking". What the piece fails to note is that the audience in the room was much more receptive to the ideas of Hix than they were those of Straw.
More from LabourList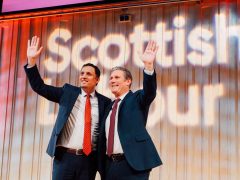 Daily email
Rutherglen: Will Labour win – and would it really signal Scottish revival? Starmer is hitting the campaign trail…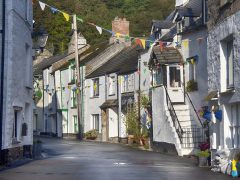 Comment
Labour has promised a 'Take Back Control Bill' in the first King's Speech. Aimed at England, it must…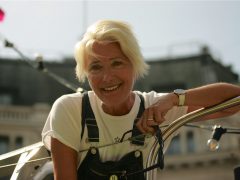 News
Almost 100 climate activists, experts and campaigners from around the world have written to Labour leader Keir Starmer,…