The pressure Britain is facing from a transforming global economy brings many tough challenges but also clear opportunities. By playing to its strengths in the financial sector, aerospace and pharmaceuticals and developing expertise in new areas, such as tourism and biotechnology, Britain can benefit hugely from 'the rise of the rest'.
Britain's growth performance has been sluggish for a year at best. In November the independent Office for Budget Responsibility reported that growth would be just 0.9% in 2011 and an even lower 0.7% in 2012. But now, even those pessimistic assessments feel like the good old days, with the latest figures showing the UK economy shrank by 0.2% in the final quarter of 2011.
While there is a huge debate about the pace and depth of cuts, everyone agrees that part of the solution to Britain's growth problem is increasing our exports. At first glance this strategy seems fanciful given that the European Union, our biggest market, is expected to have an even worse time of it in 2012. But the world economy is changing rapidly and so too must Britain's international growth strategy.
With a combined GDP of $8.7 trillion in 2010, Brazil, Russia, India and China – the so-called BRIC economies – accounted for 45% of global growth since the beginning of the financial crisis. China alone creates new economic activity every four months equivalent to the size of Greece. By 2020, the growth of eight countries, which include the BRICs plus Korea, Turkey, Indonesia and Mexico, will make up 35% of world GDP, according to Goldman Sachs. And although projections this far out are notoriously tricky, Goldman Sachs believe that by 2050 the United States will be the only one of the current G7 in the world's top five economies. The timings may prove wrong but the direction of travel is absolutely clear. The next 40 years will see huge changes in the composition of the global economy.
Against this backdrop, it is unsurprising that people wonder whether, as economies in the east and south emerge, those in the west will become 'submerged'. New academic evidence tells us that although increases in global trade help bring down consumer prices and improve the productivity and ingenuity of our firms, it can also lead to job losses and pressure on wages. Workers in Britain have rarely felt so insecure about their economic prospects.
But Britons have much to feel positive about too. Despite the huge advances in the BRIC countries and elsewhere, just 31% of people in Central and South America earn between $10 and $100 per day (the OECD's definition of middle class). In Asia, the figure is just 13% while in Sub-Saharan Africa it's only 4%. As these countries become richer overall, it is likely that millions more will be lifted out of poverty and, in time, into the middle classes. As this happens they will come to demand more and more goods and services. Much of this, like food, oil and household appliances will not come from the UK. But there are many other areas where Britain is world-class.
Britain has long known of its comparative advantages in financial services, aerospace and pharmaceuticals. But added to these industries are a growing list of sectors where there is potential for future growth. As countries improve their educational attainment, demand for our higher education institutions and educational services will become ever greater. The clusters of courses associated with our best universities mean that we have become world-class in medical devices and biotechnology – essential to meet the rising demand for healthcare in developing countries. As people become richer, they will become more likely to travel abroad, thus presenting opportunities for our tourism sector. If we can crack problems with piracy and intellectual property theft, our fashion, music and film industries will expand. Meanwhile new businesses in these countries will demand better legal and business advice and architectural services, all areas where we excel. Looking to the future, our emerging comparative advantage in offshore wind and car batteries for electric and hybrid cars could be a real boon too.
As this transformation takes place it will be essential to ensure that as many people as possible benefit. We already know that there is a premium on educational attainment and this is likely to increase. But we must also ensure that the skills already in the economy are being properly utilised by businesses and that those in lower skilled sectors have 'good' jobs with opportunities for progression and development. Here we should encourage a deal with business where public funding for training is tied to a commitment to continuous workforce development for employees. We must also recognise the important role that high skilled migration can play in plugging short-term skills gaps in the economy. The political debate has skewed policy by making it harder for the most economically valuable migrants and overseas students to enter the country, rather than recognising the reality that migration patterns are becoming increasingly temporary.
Finally, we must be honest that some people will lose out as a result of globalisation and do everything we can to support them. In conditions of fiscal constraint, there are no easy options for welfare reform. For those who can return to work quickly, one way to solve the problem of low unemployment benefits would be to introduce a national salary insurance scheme. This system would provide people with higher levels of benefits than they are currently entitled to if they lose their job, but would also require this support to be repaid when they return to employment. There is also a strong case for ensuring that anyone facing long-term unemployment of more than 12 months is guaranteed a job. In these circumstances, the third sector and local government can act as 'employers of last resort' by providing jobs of social value with a requirement for jobseekers to take up work or lose their benefits.
Given the blizzard caused by the government's austerity programme and the headwinds from the eurozone, it will take some time yet for Britain to weather the current economic storm. The changes in the global economy need to be carefully managed but if done wisely the 'rise of the rest' will present enormous opportunities for Britain's economy in the future.
This is an essay from the latest Fabian Society pamphlet "The Economic Alternative", posted here as part of our "Economic Alternative Day". You can download the pamphlet in full here.
More from LabourList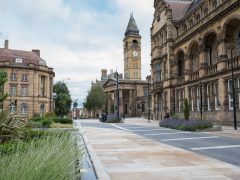 Comment
Labour won a historic by-election in Wakefield, our first such victory since winning Corby in 2012. This success…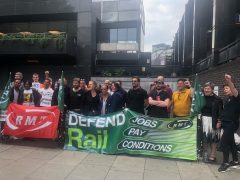 Comment
The general secretary of the RMT has, within the space of a week, become a television hero. It…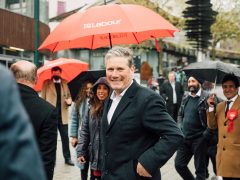 Daily email
"They know they are out of ideas and they are out of touch – and if they had…