If you missed Monday night's BBC Panorama, it's well worth a look on Iplayer.
The programme looked at something every mum and dad with recent experience of having pre-school children will be acutely aware of: the rising cost of childcare.
Figures from the Daycare Trust, the main national childcare charity, show that:
• There have been "above-inflation increases in the price of nursery care in Britain with the hourly rate for a child aged under-two up 5.8%. The increase for a child aged two and over is 3.9%. In the same period wages have remained stagnant, only increasing by 0.3%."
• "HMRC figures reveal the impact of the Government's cut to financial support for childcare costs in April 2011. By cutting the maximum level of support available through the childcare element of Working Tax Credit from 80% of costs to 70%, the average claim has fallen by over £10 per week, costing the low-income working families that receive it more than £500 per year. Furthermore, 44,000 fewer families are receiving this help with childcare costs."
• "Average childcare costs now exceed £100 for a part-time place (25 hours) in many parts of Britain with the average yearly expenditure for a child under two standing at £5,103."
• "Significant gaps in childcare availability across Britain with a worrying lack of childcare for disabled children and parents who work outside normal office hours. Over half of local authorities said that parents had reported a lack of childcare in the previous twelve months."
This is another shocking way in which hard-pressed families are seeing their finances squeezed – along with general rising prices at a time of static wages.
It's easy to understand why an increasing number of new mums are choosing not to go back to work and contribute to restoring economic growth when the majority of an average income would be eaten up by childcare costs.
This is even distorting the pattern of when parents decide to have children as many can't afford to have two pre-school kids at the same time, so are forced to leave a longer gap between siblings.
It's not just cost that matters – it's about the hours that are available. The 15 hours a week of free childcare introduced by Labour is great for the kids but of little practical use to parents in work when it is provided by nursery schools in daily three hour sessions. It's also rare for nurseries to offer sessions which coincide with school hours, meaning parents are faced with paying for hours they don't need if they only want to work while older children are in school.
The Coalition's extra childcare places are targeted at the very poorest families. This is admirable as it's aimed at improving those children's life chances, but it does nothing to "help make work pay" for working families in the "squeezed middle" who won't qualify for it.
Research has shown that childcare only benefits educational outcomes if it is provided in a high-quality setting, rated Good or Outstanding by OFSTED. Shockingly, Panorama revealed that the quality of childcare offered in our most deprived communities where extra-familial input could have the most impact on a child's life chances is generally lower than in more affluent areas (obviously there are individual nurseries that buck this trend). It's into these areas that the Coalition is putting the limited extra funds it has allocated. Panorama's research found that rather than new nurseries opening, the money will fund places at establishments that are currently under capacity. If they were any good they wouldn't be under capacity. Sadly, the least impressive providers will be subsidised to give childcare to the neediest children.
There's a confusion of mission about what childcare is for. There is the educational benefit to the child but also the economic one of allowing parents to work. The intense educational stimulation provided by formal nurseries is great but only needed for a few hours a day. The rest of the time or if they are very young, children just need a caring, safe play environment yet 'care' providers increasingly find they are required to educate and monitor their charges instead of playing with them. My own older son attended a nursery school in the mornings and a daycare provider within the school grounds for the rest of the day, which worked well.
The UK approach is pitifully under-funded and inconsistent compared to the Nordic countries. It is seen as a private and marginal issue for individuals to address, and usually pigeon-holed as a women's issue, when in fact it is a national economic infrastructure issue. We should care as much about childcare as part of the infrastructure that gets people to work as we do about roads and public transport for commuters.
This difference also goes a long way to explaining why the pay gap between women and men is so much lower in Scandinavia than here. Women there can afford to go back to full-time work because there is universal cheap, high quality childcare.
We need to start thinking about childcare as a political, social and economic silver bullet. Done properly it could transform society. The experience of our Nordic sister parties in delivering childcare policies that are phenomenally popular, especially with women voters, means it could transform our electoral fortunes too. We started down this path with SureStart and Children's Centres but didn't go far enough.
I think we should look at really radical solutions like a national childcare service with nationally set standards and prices, preferably linked to schools. Why should childcare be so variable in cost, quality and availability? We would not tolerate this chaos with health or school education.
This needn't be something expensive: it would pay for itself if it allowed large numbers of women to afford to go back to work.
More from LabourList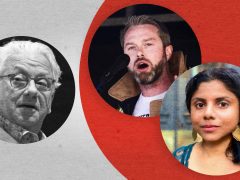 News
Labour left organisation Momentum has replaced co-founder and former chair Jon Lansman with a firefighter and a climate…
Comment
In the week when we celebrate the 75th anniversary of Clem Attlee leading Labour to victory on July…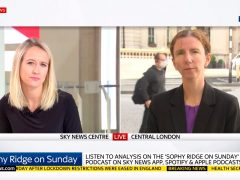 News
Ridge on Sunday Anneliese Dodds discussed the upcoming summer statement from the Chancellor and called on the government…