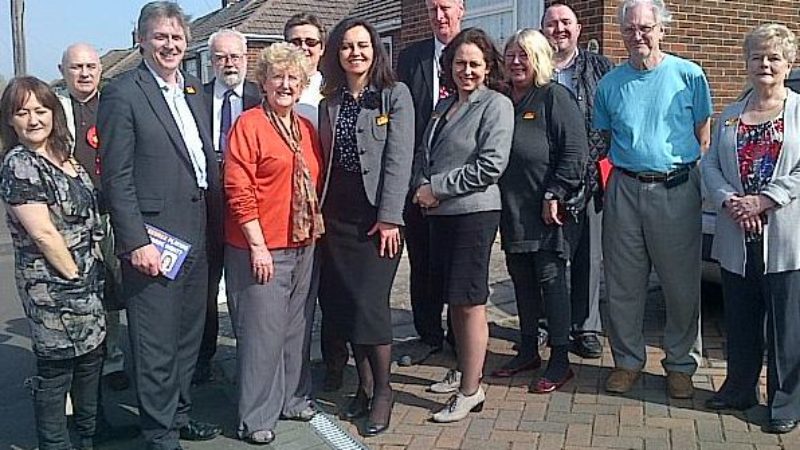 Fresh on the heels of our trip to Reading and Slough, my tour of the south-east picked up pace last week with a visit to Southampton.
Delays on the Jubilee Line (#sackboris) might have raised our stress levels, but nothing was going to stop us catching the 09:05 train from Waterloo, or dampen our spirits. Joining me on the campaign trail this week were Julie Elliott, David Hanson, Kerry McCarthy, and Huw Irranca-Davies, as well local MPs John Denham and Alan Whitehead.
Southampton is another crucial battleground for Labour. Wining seats like Southampton Test and Southampton Itchen denied the Tories an outright majority at the last General Election. This year's local elections are the most important in a decade. It's the first chance people in Southampton will have to kick out the Tories who have run the council since 2008. 16 seats are up for grabs, and we must win 8 to deliver a Labour council. Whoever wins in May will face tough choices. But Labour Group leader Richard Williams is already showing how a Labour Council would be different. Unlike the Tories, who seem intent on provoking the council workforce and unions, a Labour Council in Southampton would be honest and up-front about the challenges they face, and work with staff and unions to take decisions in the smartest, fairest way possible.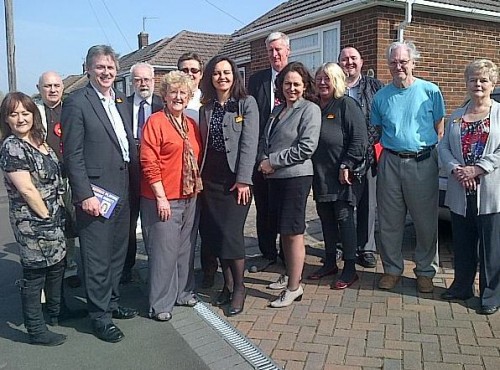 A sunny Southampton greeted us on our arrival.  Our first stop was Sholing, one of the wards we need to win. We were joined by an army of local councillors and activists. Southampton Labour Group are on their fourth round of councillor contracts, which set out what the job and responsibilities of a councillor are. This has really helped to embed Labour councillors in the community and create a strong campaign force, and is a model for what we should be doing across the country.
Talking to people on the doorstep there was anger about the Granny Tax. A real sense of injustice that people who have played by the rules, worked hard their whole lives are now being forced to pick up the tab for this Government's failing policies, while those with the broadest shoulders seem to be getting off scot-free.
After a quick sandwich lunch courtesy of Cllr Carol Cunio, we were back out again. While everyone else headed to Freemantle ward, I took the chance to visit Southampton's District Energy Scheme with local MP Alan Whitehead. One of the details buried in the Budget was a cut to support for Combined Heat and Power Plants, which experts think could lead to half our plants closing down. It might sound a bit techy, but its impact on families and businesses already struggling with their energy bills could be hard-felt.
In Freemantle, everyone else was out on the doorstep, supporting our council candidate Dave Shields. Dave helped to recruit my husband Phil to the Labour Party at Kingston Poly in the early eighties. Thirty years later, Dave and Phil are both standing to become Labour councillors in May.
As the day drew to a close, the race to get the most Labour posters up in people's windows became more intense. I wouldn't describe myself as especially competitive, but I was happy to settle for a score draw for first place with Huw.
Leaving Southampton on the train from London, my thoughts turned to the importance of our coastal towns seaside constituencies, not just in the south, but across the country. From Blackpool to Brighton, and lots of other places in between, we lost ground at the last election. Seats like Cleethorpes, Dover, Great Yarmouth, Hove, Hastings, Morecambe and Lunesdale, Portsmouth North, Plymouth Sutton and Devenport, South Thanet and Waveney all fell to the Tories in 2010.  To win in 2015, we must win them back.
Our coastal towns and seaside resorts have a special place in Britain's history, conjuring images of family holidays and beautiful coastline. But they must be more than simply attractive locations to visit – they should be great places to live and work, centres of entrepreneurship and incubators of new creative businesses. With their natural advantages, seaside towns should be at the forefront of the shift to a low carbon economy.
In Southampton, no one thought the Budget would do the local economy much good. But in coastal towns and seaside resorts, people are worried about other issues too. They tend to have higher levels of immigration, and their economies have large service industries, often with seasonal work and sometimes with low pay. We lost at the last election because people didn't think we cared about the things they cared about, with issues like immigration, low-pay and welfare at the top of their list of concerns. To win in the south-east, and in our seaside towns across the country in 2015, we will put the issues that matter to the people we seek to serve at the top of our agenda.
Next stop: Thurrock.
Caroline Flint is Labour's Regional Champion for the south-east
More from LabourList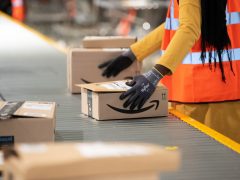 Comment
Our brilliant NHS and GP staff, scientists, lab technicians, nurses and volunteers are giving the whole country some…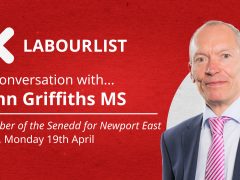 Video
Join us at 5pm on Monday, April 19th, for our latest 'In conversation with…' online event with LabourList…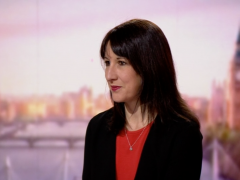 Video
Andrew Marr Show Rachel Reeves, the Shadow Chancellor of the Duchy of Lancaster who leads on Tory cronyism…