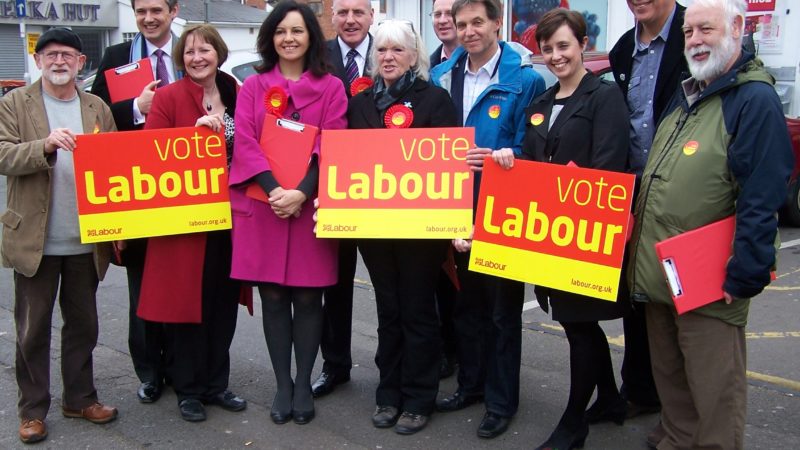 At the last general election less than 1 in 6 people voted Labour in the south-east. The simple, unavoidable truth is that we cannot elect a Labour Government without winning in places like Crawley, Milton Keynes, Southampton and Reading. Every radical, reforming Labour government has been the product of broad-based coalitions, with roots in every party of the country and all classes.
As Labour's new regional champion for the south-east over the coming months, I'll be leading teams of Labour MPs and peers on the campaign trail across the south-east – and reporting back exclusively to LabourList. First stop: Reading.
Packed lunch in hand, joining me on the 10 o'clock train from Paddington were Vernon Coaker, John Woodcock and Alison Seabeck. In 1997 we won both Reading East and Reading West. At the last election, Reading West fell to the Tories and we slipped to third place in Reading East, behind the Liberal Democrats. We must win Reading back.
Our road back to power starts in local councils, and in this year's local elections 16 seats are up for grabs in Reading. The day started with campaigning in Redlands ward, which currently has 2 Liberal Democrats and 1 Labour councillor. Knocking on doors in all the streets around Erleigh Road, we found lots of people supporting our Labour candidate Tony Jones.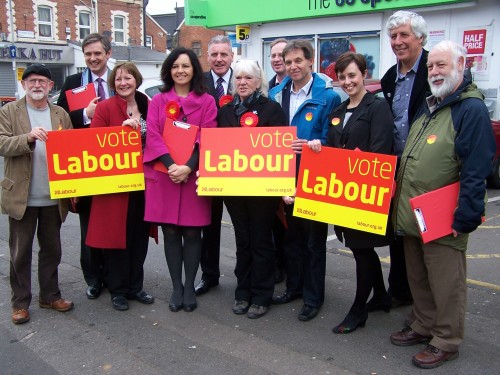 With red kites (the bird kind) overhead in Katesgrove ward, we met residents who are backing Labour candidate Rose William's campaign for landlords to be made to clear up mess and overgrown gardens, and chatted to parents at Katesgrove Primary School.
Hitting the airwaves on BBC Berkshire, I had the chance to explain how our policy to put all over-75s on the cheapest tariff for their gas and electricity could save over 9,000 pensioners in Reading as much as £200 a year, proving that even when there is less money around Labour can still deliver fairness for elderly people struggling with their soaring bills.
After Reading, John Woodcock and I hit the campaign trail with Fiona Mactaggart and our colleagues from Slough's Labour Council – a shining example of a council that has refused to be paralysed by the huge, frontloaded cuts imposed by this Government. At a great Progress event later that evening we talked with local councillors, candidates, party members and activists about how we can recapture and shape the centre-ground and win again in the south-east.
Arriving back in Doncaster just before midnight, I reflected on the day, how we'd won in places like Reading in 1997 and what we need to do to win them back. Times have changed. We're not going to win the next election trying to recreate the 1997 campaign. The easy optimism of the late nineties and the noughties has given way to a different mood. More anxious. More insecure. Living standards flat-lining. Unemployment rising. Concerns about identity and community. We will address those insecurities, show that Labour is a party for all times, and not just good times and prove that we understand that fairness is about what you put in, as well as what you get out, and a fair welfare state is based on rights and responsibilities.
But, most of all, we'll be ambitious and optimistic, and show people that Labour is on their side if they want to work hard and make a better life for themselves and their families.
Next stop: Southampton.
Caroline Flint MP is Labour's Regional Champion for the south-east
More from LabourList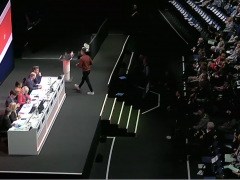 News
Labour conference has passed motions expressing support for an increase in funding for defence manufacturing to ensure that…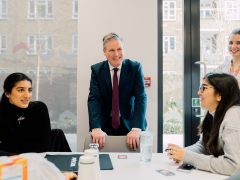 Comment
What a difference year makes. After delivering an optimistic vision for green, technology led growth in Brighton last…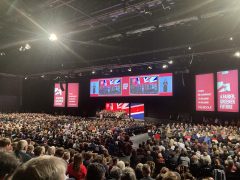 Comment
The mood in the conference hall this afternoon was markedly different to 2021, when Keir Starmer was heckled…