The confirmation by the Office of National Statistics this morning that the UK economy has been driven completely off course and into an avoidable second recession is a social disaster for the over one million young people out of work, but it is a political catastrophe for David Cameron and George Osborne.
Taking the reins of an economy growing at 2.1% under Labour, and with falling unemployment in mid-2010, in two years in office they have achieved the exact opposite of their ambitions – presiding over a shrinking economy, and piling up more national debt. The economy has not grown at all since the Comprehensive Spending Review, and borrowing has been projected to rise by £150bn more than forecast by the Office for Budget Responsibility in June 2010.
Construction output fell by 3% in the last quarter, as the Chancellor failed to bring forward sufficient levels of capital spending in his March Budget, nor cut VAT for home repairs or maintenance, to boost the building sector. In Scotland, long-term youth unemployment has surged by over 1,000% in the last five years with the toxic brew of the SNP Scottish Government's cuts and Osbornomics.
Today's news represents the final nail in the coffin for Osborne's guiding economic theory of expansionary fiscal contraction. Ignoring the lessons from Japan in the 1990s, in June 2010, he declared that the public sector was crowding out private endeavour, and following his Mais lecture in February that year, that his new economic model would be based on increasing export-led growth, levels of business investment, and higher personal savings.
Early in the Parliament, Tory MPs queued up to advocate a sharp slashing of public investment, and how a flood of private sector jobs would be created thereby. In contrast, stripping out £81bn from public spending over the course of the Parliament, with 88% of the cuts still to be made, according to the Institute for Fiscal Studies, has depressed consumer and business confidence and spending power, with enormous negative effects on private sector demand.
It is staggering that overall economic demand is forecast to rise in the US by 1.9% this year, but to slump by 0.2% in the UK in 2012. The increase in business investment has failed to materialise as capital and investment allowances have been slashed, and is estimated at a puny 0.7% this year. Now we are told by Osborne the extent of our economic ambitions should be to focus purely on low interest rates, while demand dwindles and jobs are destroyed.
Cameron claimed at PMQs today there were no credible economic voices backing an alternative. Perhaps he hasn't heard of Adam Posen, the external member of the Bank of England's Monetary Policy Committee, who recently contrasted the US recovery where all of the lost output from the 2008-9 recession has been regained, with that in the UK, facing the slowest climb out of a slump since the 1870s. Posen argued one reason for the stronger US growth was that the Obama Administration has not cut public spending nearly as quickly or as deeply as Osborne. As he said in his lecture at the National Institute for Economic and Social Research in March on the divergent paths followed by both economies since the third quarter of 2010:
"This is because the UK economy has been largely stalled since then, while the US continued on its recovery trend. At this point, the US GDP is back to its pre-crisis level, up over 6% from the trough, and had we in the UK continued along our initial recovery path, we would be on course to return to pre-crisis GDP level by third quarter of this year."
Perhaps the Prime Minister doesn't know the IMF have argued that without growth there is no credible deficit reduction plan. As Paul Krugman has written in the last few hours, with Osborne's plans for accelerated cuts for the rest of the Parliament, the "expansionary aspect should already have kicked in; it's all contraction from here."
Expect the Tories now to further turn the screw on the poor and the young by arguing for cuts in the minimum wage, further diminution of workers' rights, and for regional and lower public sector pay. None of these policies would do anything to repair the lost jobs or demand in the economy, and we should be resolute in our opposition to such regressive supply-side measures.
The rise of the Socialists in France shows the appetite for voters in Europe for a credible alternative to the austerity economic model of the centre-right. It is our duty to campaign with passion for that alternative which boosts short-term demand through a temporary cut in VAT, a proper National Insurance exemption scheme for employers taking on young people, new infrastructure projects, and a reversal of the Chancellor's ruinous tax credit cuts hurting up to two million families.
But there is also a need to ensure our economy works for everyone, by ending the short-term get-rich-quick culture, which has favoured instant profit over long-term investment. Ideas such as a National Investment Bank, and making monetary policy work better to get capital to small and medium-sized businesses would help.
The real shock for the British people about the Tories has not been how shamelessly they have behaved in Government in their relationships with big business, nor how unfair their tax policies have been to ordinary families, women and children, now how out of touch they are with the lives of millions of people, it is their lack of competence on jobs and growth. The Tories have always prided themselves on economic management – with no credible plan to create jobs or demand and this unnecessary recession made in Downing Street by Cameron and Osborne – that reputation is gone for good.
William Bain is the Labour MP for Glasgow North East and Shadow Scotland Office Minister
More from LabourList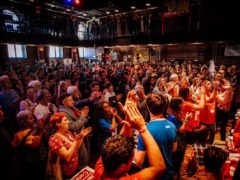 News
Momentum members have elected a new national coordinating group with candidates on the Momentum Organisers slate winning a…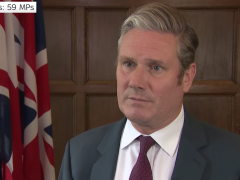 Video
Keir Starmer has declared that replacing Boris Johnson as Prime Minister with another Conservative MP is "not the…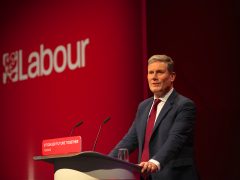 Daily email
Boris Johnson has finally agreed to go. Following an unprecedented number of resignations over the past few days, a…