Over the past few weeks we've been collating a list of all of the shortlisted Labour candidates for the upcoming Police and Crime commissioner elections. Below is all of the data we've managed to collect so far (including information about the candidate where we have it).
This isn't a complete list, so if we're missing any names or details, please email us ([email protected]) and we'll update it.
The candidates and areas (in no particular order) are:
Northumbria: Vera Baird (former MP), Tom Foster (Sunderland Councillor)
Nottinghamshire: Paddy Tipping (former MP) and Adam Mohammed
Humberside: John Prescott (former MP and Deputy PM), Ian Cawsey (former MP) and Keith Hunter ( former Humberside Police chief superintendent)
Derbyshire: Alan Charles (deputy chairman of the police authority), Hardyal Dhindsa (Derby Cllr, stood in Mid Derbyshire in 2010) and Kathryn Salt (former Euro candidate in East Midlands, former Amber Valley Cllr)
Warwickshire: James Plaskitt (former MP) and Claire Edwards (Rugby Cllr)
West Midlands: Bob Jones (Wolverhampton Cllr) and Yvonne Mosquito (Birmingham Cllr)
Northamptonshire: Lee Barron and Mike Caseman-Jones (a territorial army officer)
Lancashire: Clive Grunshaw (Fletwood Cllr, stood in 2010 GE), Ibrahim Master and Mark Atkinson
Merseyside: Jane Kennedy (former MP), Peter Kilfoyle (former MP), Bill Weightman (a Knowsley Councillor)
Cheshire: John Stockton (Halton Cllr, Weaver Vale candidate in 2010) and Steve Carter
Leicestershire: Sarah Russell (a Leicester City Cllr) selected by default as the panel decided not to shortlist the other 2 applicants (1 city cllr and 1 county councillor).
Cumbria: Michael Boaden (Carlisle Cllr and candidate in 2010 GE) and Patrick Leonard
Durham: Peter Thompson (current Chairman of Durham Police Authority), Ron Hogg (former Durham Assistant Chief Constable and deputy chief constable with Cleveland Police) and Cllr Bill Dixon (Darlington council leader)
More from LabourList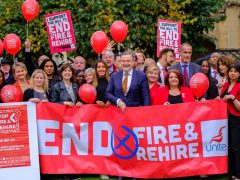 News
Conservatives have defeated a 'closure motion' – by a majority of 63, with 188 of all MPs voting…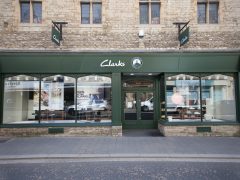 Comment
In my 34-year employment at Clarks, I have never taken a day off sick. That was, until five…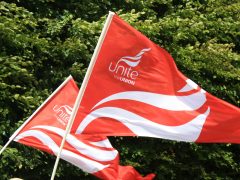 News
Unite has passed a motion at its policy conference today that commits the Labour-affiliated trade union to opposing…