A new poll for Policy Exchange shows that a gulf has opened up between politicians and the people. More than 80% of voters think that politicians don't understand the real world at all. At a time of the biggest  squeeze in living standards for decades, ordinary voters don't believe that politicians understand their concerns.  What is clear is that both parties are affected by the strong anti politics mood.
The stalemate at the last election showed that neither party managed to sufficiently empathise with or appeal to hard pressed voters.  And our poll shows that the situation has got even worse for the political parties since the election. This presents a real challenge for both Labour and the Tories.
There's good and bad news in the poll for Labour.  The poll suggests that being seen as the party of the rich remains a major Achilles' heel for the Tories, with 64% of voters thinking that the Conservatives stand for the rich rather than ordinary people.   However, 28% of voters say the same about Labour – something that will probably concern Labour strategists.
Labour also has a larger pool of potential voters than the Tories. 35% of voters say they would never vote Tory, but only 24% of voters say they would never vote Labour. And that proportion is bigger in the North, where many of the battleground seats at the next election will be, with 39% of voters in the North saying that they would never consider voting Tory.
But the poll also has gloomy results for Labour.  There's evidence that Labour may be losing touch with their former voters. 53% of people say that labour used to care about them, compared with 33% who say that the Tories used to care about people like them. That proportion of people who say that Labour care about people like them now is only 30% – exactly the same as it is for the Tories.
Worries about Labour's economic competence continue to be a handicap for the party. 54% of voters agreed with the statement that "the Labour party waste your money and they can't be trusted to run the economy". Only 45% agreed with the same statement for the Tories.   When asked how Labour could restore their reputation for economic competence, by far the most popular response amongst all voters and 'Labour swing' voters was that Labour should pledge to control spending on welfare (45% of 'Labour swing voters' agreed with this, well ahead of other responses).
Voters' personal political priorities are pretty clear and they reflect falling real incomes and the fact that ordinary people are having trouble making ends meet. When asked what politicians could do to help them, by far the most popular responses were cutting energy bills and reducing fuel duty.  Exactly half of the voters surveyed think that the priority of politicians should be reducing energy bills. This rises to 54% of voters in the North and 56% of voters who describe themselves as working class.
The poll also suggests that both political parties can do more to change the way they look and feel. Voters are clear that there should be more MPs with experience outside of politics and more MPs from working class backgrounds. They also strongly expressed the view that Labour needs more MPs with experience of business.
Our poll makes clear the major challenges facing both political parties and emphasises that ordinary voters see politicians as out of touch.  The poll results are stark, but not particularly surprising. The "Westminster village" is seen as a bubble that doesn't really understand the concerns of ordinary voters who are struggling to make ends meet.  Politicians need to do more to show that they empathise with the struggles of ordinary voters and are able and willing to do something to help ordinary working people.
David Skelton is Deputy Director of Policy Exchange
More from LabourList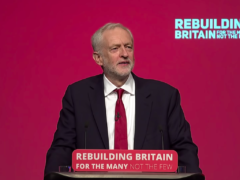 News
In a fresh effort to tackle antisemitism within Labour, Jeremy Corbyn will put forward a "new way of…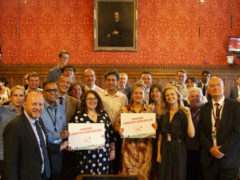 News
Ed Miliband chaired the parliamentary launch of Labour for a Green New Deal this afternoon, which saw a…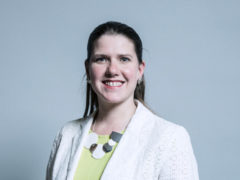 News
Jo Swinson, MP for East Dunbartonshire, has been elected as the new leader of the Liberal Democrats today…