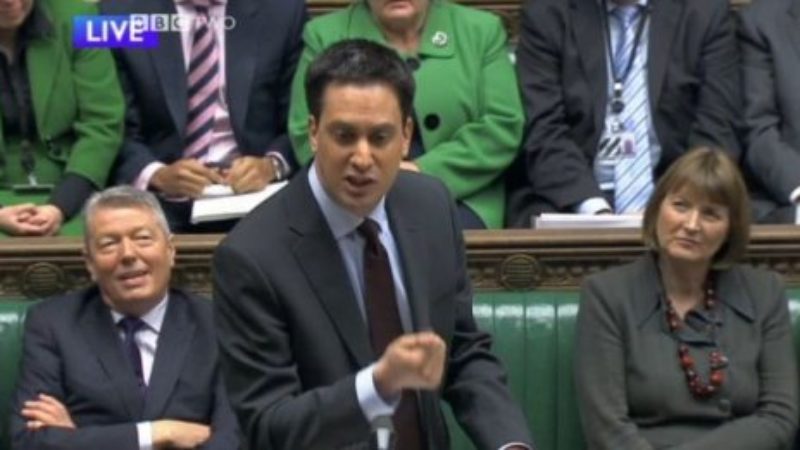 Today Ed Miliband gave a well received response to the Queen's speech, you can read it below.
—————
I am sure the whole House will wish to join me in paying tribute to those who have died in Afghanistan since we last met:
Guardsman Michael Roland of 1st Battalion, the Grenadier Guards. Corporal Andrew Roberts, and Private Ratu Silibaravi of 23 Pioneer Regiment, the Royal Logistic Corps.
We pay tribute to their courage and bravery, and our thoughts are with their family and friends.
We support our mission in Afghanistan and we will also support the Prime Minister in the important efforts that he's making to secure a political settlement there for after our troops leave.
As is customary, I would like to pay tribute to those Members of the House who have died since the last Queen's Speech.
First, Alan Keen. He was hugely popular on all sides. A football scout turned MP, he was someone with faith in the power of sport and politics to change lives. He is missed sorely by his wife Ann and his family and friends.
I also want to pay tribute to David Cairns. Someone who was only able to enter this House because the law was changed to allow a former Catholic priest to sit in Parliament. Funny, warm, and principled, his death one year ago today was a tragedy in particular for his partner Dermot, his family and his many friends.
And in this her Diamond Jubilee year, I'd also like to pay tribute to her Majesty the Queen. We are reminded yet again of her tireless service to the people of this country, and we are all looking forward to the national celebrations later this year.
By tradition the gracious speech is proposed by a rising star of the governing party, who is thrusting his way forward onto the rungs of the ministerial ladder.
I think members on all sides can therefore agree that there could be no better choice than the Honourable Member for Stratford-on-Avon. He spoke eloquently, movingly, with confidence, and I congratulate him on his remarks. He is the first Member of the House to have been born in Iraqi Kurdistan. He has said:
"What Britain gave my family was freedom and opportunity… to my family they weren't just words, they changed our whole life."
He brings to this House a perspective that enriches us all. He also has the distinction of being the founder of the polling company YouGov. I've spent much of the last eighteen months thinking that he and they have a lot to answer for. And no doubt after recent weeks the Prime Minister feels much the same way.
Finally, let me say, I am used to seeing the Honourable Gentleman as an enthusiastic backbencher braying at me with particular vigour from a sedentary position during Prime Minister's Questions.
So I am happy to give him the endorsement he no doubt craves and recommend unequivocally that the Prime Minister gives him ministerial office whenever the reshuffle comes. It would be his gain, and mine.
Let me also congratulate the seconder of the Gracious Speech, the Rt Hon Member for Gordon. He brought his years of distinguished service and wisdom to the job. It was a witty and excellent speech. The Honourable Member brings great skill and experience to the House, and is an assiduous chairman of the International Development Select Committee. I must say in doing research on his background, I got really excited when someone in my office turned up a biography from the internet which said: 'Malcolm Bruce also worked early in his career with Ozzy Osbourne and recently performed at a Jimi Hendrix Birthday tribute.' Sadly for me, and him, it turned out to be a different Malcolm Bruce.
He continues to serve the Liberal Democrats in important ways, not least as their President in Scotland. No doubt he will be playing a crucial role in the inquest into the local election result in Edinburgh where the Liberal Democrat candidate was beaten by a penguin. I would gently say to him that he will have to do better than the explanation offered locally that "it wasn't a target ward".
The Honourable Member for Gordon has had a long and distinguished Parliamentary career. A career which under normal circumstances would end up with service in the House of Lords, were it not for his leader's determination to abolish it.
Mr Speaker, let me turn to the Gracious Speech.
We will work with the government on the Green Investment Bank, on the defamation bill, and on flexible parental leave, all of which sound remarkably like Labour ideas.
Because they are.
But this is the speech that was supposed to be the government's answer to the clear message from the electorate last week. But on today's evidence, they still don't get it.
For a young person looking for work, this speech offers nothing.
For a family whose living standards are being squeezed, this speech offers nothing.
For the millions of people who think the Government is not on their side, this speech offers nothing.
No change, no hope. That is the real message of this Queen's Speech.
The Prime Minister and the Chancellor believe the public are turning against them because they haven't yet understood the Government's economic policy. The truth is, the public turned against them because they have understood it only too well.
What did the Government promise two years ago? The Chancellor could not have been clearer in his emergency Budget. This is what he had to say:
There would be, he said, "a steady and sustained economic recovery with low inflation and falling unemployment… A new model of economic growth."
And what has he delivered?
The worst unemployment in 16 years. A million young people out of work. And the first double dip recession for 37 years.
They promised recovery, but they delivered recession. A recession made in Downing Street.
They have failed. And as if a failing plan wasn't bad enough, they added insult to injury in the Budget by making millions pay more so that millionaires could pay less. And there is no change on this in the Queen's Speech either.
The Prime Minister should listen to people like Linda Pailing, the deputy chair of Harlow Conservative party. She says this about her constituents:
"They don't like the fact that he didn't keep the 50p tax… people feel here that he is not working for them, he is working for his friends…[these elections are] to do with what Cameron and his cronies are doing…"
It comes to something when even lifelong Tories don't believe the Prime Minister is on their side.
So last Thursday, the British people delivered a damning verdict on the Prime Minister, the Chancellor, and their economic strategy. The Prime Minister now says he gets it. But if he really gets it, the first thing he should have done in this Queen's Speech is drop his tax cut for millionaires.
But he hasn't. They're carrying on with a Finance Bill to put the 45p tax rate into law. That's because they really do believe that their problems are not those of policy, but of public relations.
And what did the part-time Chancellor say at the weekend?
"I know the way the Budget was presented meant the message wasn't heard."
And the Deputy Prime Minister, always quick on the uptake, had this to say:
"…An impression has formed that this was a budget for the rich…"
Mr Speaker, it's insights like that which got him where he is today.
They just don't get it. It's not the presentation of a tax cut for millionaires. It's the reality. £40,000 for every millionaire in Britain.
It's not the presentation of cuts in tax credits. It's the reality.
The granny tax, the churches tax, the charities tax – the whole budget omnishambles – it's not the presentation, it's the reality.
Yes, they do have a communication problem. The electorate have spoken, and they're not listening.
But to solve his communication problem, the Prime Minister's got a new way of explaining his policy.
To the police man or woman being fired,
To the young people looking for work,
To the small businesses going under.
What was his message yesterday? "You call it austerity, I call it efficiency."
So here it is from the Prime Minister, Cameron Direct, to the hundreds of thousands of people being made redundant:
The bad news is: you've lost your job. The good news is: you're a key part of our efficiency drive.
In two years, this Prime Minister has gone from David Cameron to David Brent.
Even if they didn't have the courage to reverse their Budget, they should have put an economy that works for working people at the centre of this Queen's speech. But they have not.
Utility bills, water bills, the cost of getting to work – that's what is worrying families up and down the country. And what have the government got to say about it? Absolutely nothing.
An energy bill with nothing to help people struggling to make ends meet. No legislation this year on water. No legislation on train fares. Nothing to relieve the squeeze on ordinary families.
And what about excesses at the top? Executive pay. Multimillion pound bonuses.
A few months ago, the Prime Minister was outraged. He told us he was grossly offended by crony capitalism. Such was his strength of feeling that in the entire Queen's Speech, it did not merit a single mention.
What he should do is accept the recommendation of the High Pay Commission to put an ordinary worker on the remuneration committee of every public company. If you can't look one of your employees in the eye to justify that you're worth it, then you shouldn't be getting the salary.
Come to think of it, why doesn't he start with the government? And I have the ideal candidate to be the employee on his board. Standing ready to serve is the honourable member for mid-Bedfordshire. And let's remind ourselves why she's so well-qualified. This is what she said:
"They are too arrogant posh boys who show no remorse, no contrition, and no passion to understand the lives of others."
She's only saying what so many are thinking: it's high time the shareholder spring came to the Conservative Party.
On all the major issues, the government has shown that it is out of touch.
And if we needed any further proof, look at what he's already done on crime. Taking police off the streets with 20% cuts. Stripping back their powers on antisocial behaviour.
Let me turn to one of the biggest omissions from this Queen's Speech. There is no bigger challenge facing families up and down the country than care for elderly relatives. And there was no clearer promise from this government than that they would legislate on this.
The Prime Minister and the Deputy Prime Minister signed the foreword to the Health White Paper and it said very clearly there would be, and I quote, "legislation in the second session of this Parliament to establish a sustainable legal and financial framework for adult social care."
And instead we have nothing. There is nothing to stop the Government speeding up the process, committing to legislation in this session, nothing at all. But they have chosen not to do so.
There is room, however, in this Queen's Speech for House of Lords reform. I am a supporter of House of Lords reform with a referendum. But I thought a Queen's Speech was supposed to define a government's priorities.
So there is a mystery which the Prime Minister needs to answer in his reply. The Chancellor said at the weekend about House of Lords reform: "it is… certainly not my priority, it is not the priority of the government." So it's not the Conservative priority.
But the mystery deepens because the Deputy Prime Minister said yesterday there were many other things he cared about more – so apparently it's not his priority either.
So I'm bound to ask, how on earth did it make it into the Queen's Speech? And what about things that didn't make it into the speech? How about the Tory manifesto promise to enshrine in law spending 0.7% of national income on aid.
And what has happened to something which used to be a big priority of the Prime Minister? The Prime Minister said in 2010 that "lobbying is the next big scandal waiting to happen".
He was right. It did happen. To him.
Adam Werrity, whose lobbying caused the downfall of the Defence Secretary. Peter Cruddas, Tory party treasurer, offering Downing Street dinners.
And Fred Michel, and his 163 pages of emails. Three lobbying scandals.
And still no Bill.
Last week he applied to have prior access to the evidence of Leveson as a core participant. I have to say he is one of the few people left who didn't already think he was a 'core participant' in the whole News Corp Scandal. He hired the editor, he sent the texts, he even rode the horse, and his Culture Secretary backed the bid. It doesn't get much more core than that.
This isn't just a Westminster story because it shows whose side he's on. What did he say to Rebekah Brooks after she was forced to resign following revelations that Milly Dowler's phone had been hacked?
"Sorry I couldn't have been as loyal to you as you have been to me."
That goes to the very heart of the problem of this government and this Prime Minister: They stand up for the wrong people.
Two years ago in the Rose Garden they promised change. Yesterday in the tractor factory all they could offer was more of the same.
The Prime Minister and the Deputy Prime Minister. Two leaders.
Out of touch with the country. Out of touch even with their own parties. Locked together not on principle, not on policy, but in determination to hang onto office for another three years.
So half way through this government, and particularly after last Thursday, isn't it time this Government stopped governing for the few and started listening to the many?
More from LabourList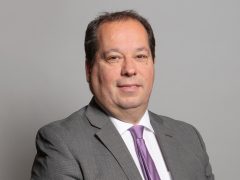 News
Frontbencher Gerald Jones has been selected as the Labour candidate for the new seat of Merthyr Tydfil and…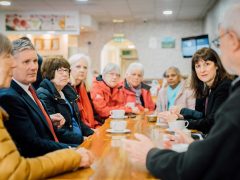 Comment
The Women Against State Pension Inequality (WASPI) campaign has always had a pragmatic and collaborative approach to securing…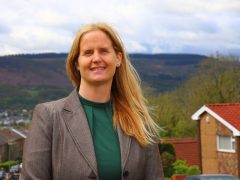 Daily email
Good morning. We can expect the results of the selection contest between Socialist Campaign Group backbencher Beth Winter…