Despite Labour gains in council elections last week, the low turnout and the rejection of elected mayors should come as a disappointment to the party. Local elections, in which two in three eligible voters did not vote, illustrate the limpness of local democracy in Britain. The fact is the public do not view local government as a site for social and political change.
Labour should challenge that perception by championing greater powers for local government (whether or not they are led by mayors) to control local finances, planning policy and education. That would enliven local democracy generally and Labour's local power base in particular.
Power and participation go hand in hand  – the existence of power tends to motivate people to participate in the exercise of that power. Conversely, powerlessness tends to breed apathy where people sense that participation is unlikely to bring change. If people think that local authorities cannot significantly affect social policy in their area, why should they bother voting?
England has one of the most centralised systems of government in the world. Compared to the powers of local representatives and mayors in the US who have powers over policing, local taxes, education and the environment, English councils are hamstrung by a system of government which leaves them little opportunity to make an impact. Local authorities are stifled by centrally-imposed targets, central control of their finances and limited legal powers.
Labour should challenge the existing centralised model of government by drawing on decentralist influences in its past. The Fabian Society under Sidney and Beatrice Webb in particular trumpeted a role for powerful local government to deliver economic regeneration, slum clearance, vital infrastructure and amenities at the start of the 20th century. They were active in building a strategic role for government of London through the London County Council and London School Board.
Labour's history is replete with examples of strong, active councils which have made a national impact. In the 1920s Labour councillors in Poplar under George Lansbury's leadership pioneered equal pay for male and female council workers and the equalisation of rate payments between rich and poor boroughs long before such policies were mainstream nationally or even within the Labour party. Local politicians, when given the powers to do so, showed the capacity to innovate politically and transform local conditions.
Devolving greater powers to local government can provide opportunities for political innovation and for testing policies in localised settings. Whereas central government tends to aggregate and bleach out the variation between different localities, a more decentralised system of government may be capable of acknowledging local variations and scaling successful solutions regionally or even nationally.
Local government can provide greater opportunities for daily contact among and between citizens and their elected officials. John Stuart Mill wrote that local governments were 'school houses of democracy' whose main purpose was to educate citizens in the art of self-government. Mill accepted that local government might not always attract the leading political talents and produce the most efficient outcomes but he recognised civic participation as a good in itself.
The Tory-led coalition have since 2010 captured the rhetoric of localism whilst failing to empower local government. At the same time as promising local authorities new powers in the Localism Act 2011, the government has required the same authorities to slash budgets. The Big Society initiative has emphasised the devolution of power to "neighbourhoods" and "communities" rather than local governments. Neighbourhoods are neither democratically elected nor locally accountable. The bypassing of local authorities in this decentralisation betrays a lack of faith in local democracy and the Tories reluctance to relinquish the level of central control achieved by Thatcher's transformation of local government in the 1980's.
Despite the public's rebuff to the idea of elected mayors, there is a thirst for locally-focused, responsive, grassroots politics. The idea should not be discarded because its implementation was mishandled. Part of the problem was that the Government never told the public what powers mayors would have. They asked people to vote on a half-baked idea without knowing what mayors could do for their cities.
In opposition Labour should seize the opportunity to champion greater powers for local authorities and thereby revitalise local democracy. This would chime with the party's objectives to boost regional economies outside of London and the South-East and enliven political engagement at the grassroots. Labour's success in last week's elections offer the opportunity to build our base of support. Let us do so by offering the prospect of greater powers to transform politics in our cities and towns.
All politics is, after all, local.
Sarah Sackman is public law barrister and a guest lecturer at LSE Cities. 
More from LabourList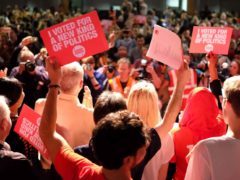 Comment
In the last 12 months, Momentum has launched more new projects than at any time in our history.…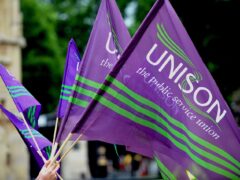 News
Candidates on the left slate 'Time for Real Change' have gained a majority on the national executive council…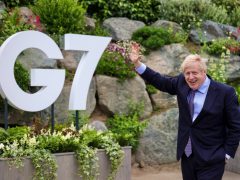 News
A global alliance of parliamentarians from 34 countries have united to call on world leaders meeting at the…