Excellent election results and rising polls have brought a mood of unity and created space and time for serious work on policy. Francois Hollande's victory shows that austerity is not the only option, and Labour must start to develop an alternative agenda, rejecting the Tory politics of resentment and division in favour of policies which are fair, principled and credible: on housing, crime, transport, health, schools, higher education, manufacturing, tax, defence, social care, equality, employment rights and the environment. We must tackle the tabloids on welfare, crime and immigration: people who want to be really nasty to scroungers, yobs and foreigners will vote Tory anyway, so we might as well take the moral high ground and give ourselves something worth fighting for.
But is the party's policy-making system fit for purpose? Partnership in Power, launched in 1997, envisaged hundreds of discussions across the country, with members, affiliates and supporters feeding upwards through policy commissions to the national policy forum (NPF). The NPF has held just two rushed meetings in two years – leading the first representatives elected by one-member-one-vote to wonder why they bothered – but more alarmingly the nature of grassroots input has fundamentally changed.
Anecdotally many constituencies and branches have stopped sending contributions, whether formal resolutions or consensus notes from forums, because there is no sign that anyone listens. The impact is illustrated vividly in the list of 115 new submissions received at the May meeting of the prosperity and work commission. Just two were from local parties, in North-East Bedfordshire and Guildford. All the rest were from individuals, and of these only a quarter were members.
They are a fascinating mix of closely-reasoned arguments, strongly-held opinions, assorted rants, and musings on whether to join or leave the party, alongside some distressing personal stories about the welfare bureaucracy. Now clearly Labour must listen widely and reach beyond members into the community, and clearly not every member can attend local policy forums, where they exist. These messages matter. But we risk replacing collective conversations, inside and beyond the party, with atomised individuals firing off whatever is on their mind as they browse the website, alone. This is no way to build a manifesto.
The trend will be reinforced by the latest batch of consultation papers, published here. Constituencies are urged to send submissions by 8 June to inform an NPF meeting on 16/17 June , but four weeks' notice is too short for many parties, leaving individual input as the only channel. I will argue that later contributions should be taken into account by the official structures, but in any case I am interested in views all the way through to conference. So please read the papers and respond, and copy comments to me as otherwise I may not see them.
Finally, on a more optimistic note, the reshuffle made significant changes at the top. Jon Cruddas will take over from Liam Byrne in co-ordinating a policy review hitherto shrouded in mystery, and Angela Eagle has been nominated to chair the NPF following Peter Hain's return to the backbenches. I hope that they will bring new openness in engaging with members, and stronger dialogue with the volunteers on the ground. The next general election is at stake.
Ann Black is a member of the NEC and the National Policy Forum, currently standing for re-election.
More from LabourList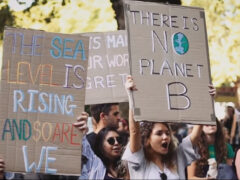 Comment
If the past two years have taught us anything, it is that there is still a lot of…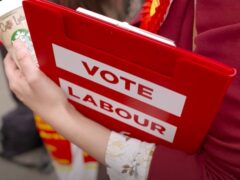 News
Aspiring Labour MPs can now apply for selection in all remaining seats without prospective parliamentary candidates, with the…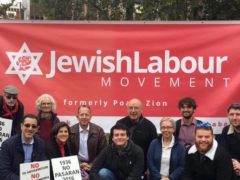 News
An academic and former Labour councillor who called for someone to "blow up" a one-day conference planned by…