In this year's local elections we made good progress, especially in the south. We strengthened our position on Labour councils like Hastings, Ipswich, Oxford, Slough and Stevenage. Places like Great Yarmouth, Harlow, Norwich and Thurrock – all in the south, and all home to crucial marginal seats – now have Labour councils. In 2015 we must make sure they have Labour MPs too. Elsewhere we took seats directly off the Tories in southern battlegrounds like Basildon, Crawley and Milton Keynes, and gains from the Liberal Democrats cost them their majority in Cambridge.
Despite our advances though, there are still more than 7 million people across the country that do not have any representation from the Labour Party either on local councils or in Parliament – the people I think of as Labour's missing seven million. Not of all them live in the south – there are pockets of North Yorkshire and rural Leicestershire with no Labour councillors or MPs for instance – but the overwhelming majority (over 80%) do. As a result, nearly one in three people in the south have no one from the Labour Party representing them, except for Labour's two excellent MEPs in the south, Richard Howitt and Peter Skinner.
Some people might think that it doesn't matter – that there will always be bits of the country where we'll do badly, and which we don't need to win to elect a Labour Government anyway. They're wrong. People said the same in the 1990s. As Third Place First and Operation Toehold showed, even in areas in the south where Labour had been written off, with the right policies and right organisation, Labour can win.
But we won't win unless we stand candidates. At this year's local elections we fielded more candidates than any other political party – 10 per cent more than the Conservatives and over 30 per cent more than the Liberal Democrats. But there are still seats in the south where people are not able to vote Labour. In the last few months, Labour voters going to the polls at by-elections in South Buckinghamshire and the Cotswolds would have found themselves disenfranchised. No by-election should go uncontested. Victories in the home constituencies of David Cameron and Eric Pickles, as well as in Tunbridge Wells, where for the first time we fielded a candidate in every seat, show that if we fight, we can win. As our Deputy Leader Harriet Harman says, there's no such thing as paper candidates – they are pioneer candidates, turning local council election victories into national votes.
People in the south are no less affected by prices going up faster than wages, no less angry about rip-off energy bills and rail fare, no less worried about the chances of their kids finding a job after finishing college and no less concerned about nurses being laid off, services being cut or waiting times going up. Even in the most affluent, well-to do bits of Britain there are people whose struggles would be that little bit easier if they had a Labour councillor or a Labour MP. Our job is to show them how we would deliver an economy that works for working people, how we'd tackle rip-off prices, low wages and the lack of jobs, and how we'd improve the rewards for people who do the right thing.
For Labour to win the next general election, and claim to be a truly national party, we have to build on the progress we've made in the last two years and re-establish the Labour Party as a living, breathing force in every community. Labour's 7 million might be missing, but they're not forgotten – and in the next three years, Labour's mission is to find them again.
Caroline Flint is the Labour Party's regional champion for the south-east and the keynote speaker at Progress' Third Place First Conference
More from LabourList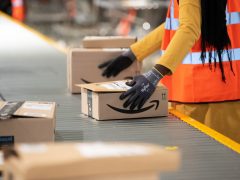 Comment
Our brilliant NHS and GP staff, scientists, lab technicians, nurses and volunteers are giving the whole country some…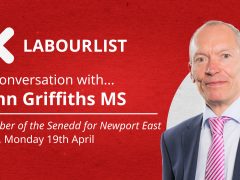 Video
Join us at 5pm on Monday, April 19th, for our latest 'In conversation with…' online event with LabourList…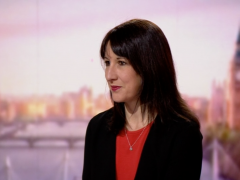 Video
Andrew Marr Show Rachel Reeves, the Shadow Chancellor of the Duchy of Lancaster who leads on Tory cronyism…