In the past year youth unemployment has increased by 306%, in my own constituency of Islwyn the figure has increased by 650%. There can be little doubt that unless remedial action is taken soon we stand on the edge of an abyss that will see a lost generation.
In answer to this, the coalition has been waving the flag for apprenticeships, proudly proclaiming that they have created 457,000 places in the past year.
On the face of it that is a good thing. However, it can be argued that on some of these schemes to describe someone as an apprentice could be seen as spurious.
The word "apprentice" conjures up images of the '60s and '70s and of young people between the age of 16 and 21 doing full-time apprenticeships and coming out as draftsmen, toolmakers or even, for the lucky few, a football career.
Historically, apprenticeships were seen as a way of introducing young people into trades and professions which will provide them with long term, permanent employment as well as a specific skill.
However, as I listen to people talk about apprentice schemes and go around my constituency listening to the concerns of businesses, I am less and less sure what an apprentice actually is.
The people that are being called apprentices nowadays are nothing of the sort. Some apprenticeships no longer seem to lend themselves to any particular profession or industry. In the worst cases apprenticeships are seen as only lasting a year.
This is perhaps best demonstrated by the fact that one in ten modern apprentices is based in a major supermarket chain.
I am not disputing the worthiness of such schemes but you do have to question what skills an apprentice is learning and which trade they are developing by working in a supermarket? Other than the traditional apprentices associated with retail bakers, butchers or fishmongers.
It seems to me that the term 'apprentice' is being thrown around to describe all manner of employment and youth training schemes which previously failed in the 1980s.
In the 1950s and 60s, builders, plumbers, engineers and printers all entered their trades via apprenticeships which generally lasted between three and five years.
Normally an apprentice would be attached to one company for the whole of this period before becoming a fully fledged employee once the apprenticeship was completed.
Quite simply, once you entered a company as an apprentice you could reasonably expect to be working in that company for the rest of your working life.
During the 60s, government intervention in apprenticeships was very limited. Apprenticeships would emphasise workplace learning over classroom based learning and firms designed their own programmes with little or no input from government bodies.
However, this lack of input led to criticism which altered the training of apprenticeships. Critics argued that during the 1950s and 60s apprenticeships revolved around the idea of 'time served'.
To get jobs in particular industries people had to go through the apprenticeship process. Stay there long enough and you would eventually pass the apprenticeship.
What is more, until the early 1960s there was no obligation on employers to provide any formal training to apprentices or any oversight of the training which did take place.
These problems eventually led to the declining popularity of apprentice schemes.
Between 1964 and 1979, the number of apprenticeships in the UK fell by over a third, to 155,000 and by 1989 further still to 54,000.
This decline was attributed to the inflexibility of the apprentice system which encouraged apprenticeships to remain with a company for all of their training and most of their professional life.
The lack of formal transferable qualifications was also thought to be a factor in the decline of apprentice schemes.
In the 1960s a UK training industry board formalised the apprentice system, producing training manuals and setting the standard for what apprenticeships should be.
However, it seems to me that we have not learnt any lessons from the apprenticeships which proved so popular in the 1950s and 60s. I am regularly told by businesses in my constituency that the young people who they meet do not have the necessary skills.
They turn up late, they play with their mobile phones during interviews, or they do not know how to speak to people; sometimes they swear in ordinary conversation.
My fear is that schemes which are labeled 'apprenticeships' will downgrade  genuine programmes which build on the positives of 1950s and 60s as well as ensuring the skills which are learnt are transferable.
Indeed well documented investigative journalism has uncovered that very fact.  The outsourcing of apprentice provision has produced a culture of the participants not valuing their apprenticeship, because they do not receive a good learning experience.  In fact the current system merely encourages providers to do things very quickly, of course increasing their profits as well.
I do think that we need to hold a serious debate in this country about how business and education can work together. By formalising these skills we can create apprentices who are highly skilled and willing to move from job to job within their chosen industry.
Most importantly of all, we cannot forget that our school leavers will not be competing for jobs with young people from across the UK but from China, India and the United States.
In a globalised economy, the success of our young people depends on creating a highly skilled, highly motivated work force. Properly defined, apprenticeships can do just that.
Christopher Evans, Member of Parliament for Islwyn 
More from LabourList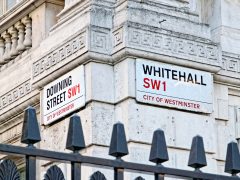 Comment
New governments need to make a splash, to make changes, to make their mark. The first 100 days…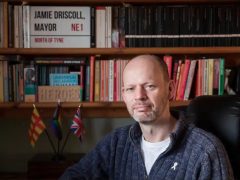 News
The Labour mayor for the North of Tyne region Jamie Driscoll has been blocked by the party from…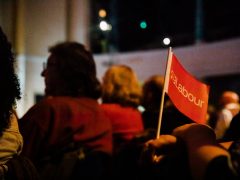 News
Labour Party membership has fallen by almost 170,000 since 2018 and by approximately 19,000 since last summer, despite…