Polly Toynbee has an interesting article in the Guardian today about Labour, the Lib Dems and what happens in 2015. The argument that forms the main part of her piece – that Labour should side with the Lib Dems to cleave apart the coalition – is a good one, both politically and morally. Anything that can be done to end this coalition sooner than 2015 and get the Tories out of power should be on the table. That's why I've argued in the past that Labour should make a big, open, comprehensive offer to the Lib Dems.
Until 2015 that's the only potential game in town.
But where Toynbee's argument falls down is when she suggests that a future Lib/Lab coalition government is on the cards. She suggests that shorn of Clegg and Alexander, the relationship between Labour and Lib Dems would be convivial, as if those two are mere bad apples spoiling the Lib Dem parliamentary party. If only it were that simple. If only most Lib Dem MPs had not supported the formation of the coalition and then repeatedly rolled over and had their tummies tickled by the Tories on the economy, higher education – and perhaps most grievously of all, the NHS. But they did, almost all of them. It is the few Lib Dems who have stood up to the Tories who are the exception, not the Lib Dem half of "The Quad".
For that reason, a huge proportion of Labour supporters find the notion of going into coalition with the Lib Dems a fairly gruesome thought. An electorally significant percentage of Labour's gains in 2015 will come from those who have turned their back on disgust upon the yellow peril.
"You're all the same" will be an attack with profound resonance if we allow the Lib Dems to slink back into the government benches despite an electoral thumping. The party's will rotate, but many of the faces will remain the same…
Yet it's not just the media who continue to push for a Lib/Lab coalition in 2015. Peter Hain – one of Miliband's closest supporters – has argued that Labour will find it hard to win a majority next time and should reach out to the Lib Dems. Considering current polling and the abandonment of boundary changes, that's a remarkably pessimistic response from an Ed Milibandite. Labour must aim for a majority next time, rather than focussing on what happens if we fall short. Preparation for an agreement with the Lib Dems feels like preparation to fail – or an admission that Labour has yet to do enough to win next time.
Such musing on this subject might be better placed in private than in public, for fear of the electoral consequences of such conjecture…
Rather than spend time allowing the Lib Dems back into the political debate by continuing to pretend that they remain a credible progressive force, we should be consolidating our support with those who have gone from the Lib Dems to Labour already. Many feel betrayed by Clegg and his motley crew and are looking to Labour as a credible alternative. We can and should be able to turn some of these ex-Lib Dems into solo Labour voters in future, something we won't acheive in a Lib/Lab coalition. And two people who should know that better than anyone are Peter Hain (ex-Liberal) and Polly Toynbee (ex-SDP). Rather than being the vanguard of a coalitionist sentiment, they should be exemplars of what can be achieved in the big tent that is the Labour Party – the sole remaining credible progressive force in British politics.
More from LabourList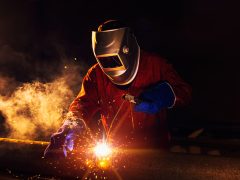 News
The UK government is failing to keep up with its European counterparts in efforts to decarbonise the steel…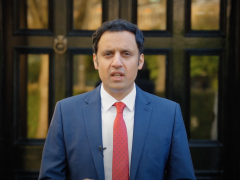 News
Anas Sarwar has called for emergency legislation to be put forward in the Scottish parliament in response to…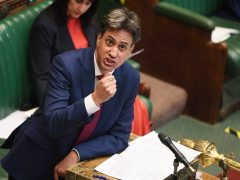 News
Ed Miliband has accused the Conservative leadership candidates of "infighting" and being "more focused on playing politics" than…