Bob Ashford was recently selected as Labour's Police and Crime Commissioner candidate for Avon and Somerset. It wasn't a particularly close selection – Bob won by around 400 votes – and he had every chance of becoming one of Labour's first police commissioners in November. Except yesterday he had to step down as Labour's candidate, due to an "offence" that he "committed" 46 years ago.
When he was thirteen.
As the Guardian rightly notes, Ashford could become Prime Minister, but thanks to the way the legislation was drawn up, he can't become a Police and Crime Commissioner. I wouldn't wish to do down the role of PCC before the roles have even been filled, but I think we know which one is more important, don't we?
Ashford has chronicled the full story of his 'imprisonable offence' on his website. In short, by his account, 13 year old Bob went out with some other boys. One of them had an air gun. Bob never touched it – but he was caught by police. He pleaded guilty, paid a fine, and that was that. Thanks to that single incident, the people of Avon and Somerset will be denied the chance to vote for Bob because of an irrelevant act from a lifetime ago.
Since then, Bob has clocked up all manner of relevant experience. He's worked as a senior social worker, a Youth Offending Team Manager and been a member of the Youth Justice Board (becoming the Director of Strategy).
He even has Whitehall security clearance, has worked with ministers and has signed the Official Secrets declaration.
All of that is more relevant than his proximity to an air gun 46 years ago. But none of that matters. Bob is still not allowed to stand. We trust him with official secrets and government ministers, but because he once spent time with the wrong person at the wrong time as a child, we evidently can't trust him with a police force.
What an absolute farce.
Labour should commit to amending this this flawed legislation so that good candidates like Bob Ashford aren't excluded again in future, and to think again about how youth convictions can blight even a life as impressive as Ashford's. As Bob himself has said:
"This new legislation barring myself and others from standing as a PCC because of offences committed as young people perpetuates the disadvantage inflicted upon all young people convicted of offences."
A 46 year disadvantage. The government evidently believes that mistakes and criminal behaviour are enough to tar someone for life, even if – as in Bob's case – he appears to have done little wrong. The Guardian also reports that Labour went along with the extremely tight rules on the treatment of juvenile convictions when the legislation was drawn up. So shame on us too.
So much for rehabilitation. It seems we'd rather look tough, than have a man like Bob Ashford playing a role in policing.
And that's more than a farce, it's a bloody tragedy.
More from LabourList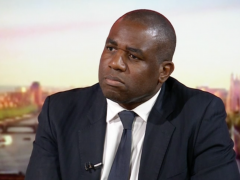 News
Sunday Morning Shadow Foreign Secretary David Lammy rejected the suggestion that Labour would enter into an electoral pact…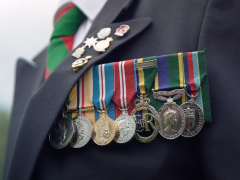 Comment
The first duty of any government in the UK is to protect our nation and its citizens. Whether…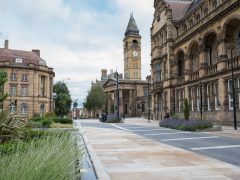 Comment
Labour won a historic by-election in Wakefield, our first such victory since winning Corby in 2012. This success…