By Rt Hon John Spellar MP and Luke Akehurst
After a very united and positive Labour Party Annual Conference, it  was disappointing the next day to see a number of senior figures float a divisive proposal about our internal procedures.
The Evening Standard reported that "Labour is considering a giant US-style primary in which every Londoner could vote to choose its 2016 candidate for Mayor." In fact neither the NEC nor the London Labour Party is debating this.
The proposers are all colleagues we respect, but they have got this badly wrong and the idea needs to be quashed before it creates rancour the London Labour Party could do without.
A primary in London would also inevitably lead to calls for primaries to be used in other regions, including for parliamentary selections. There is even less appetite for constitutional innovations like this in the Midlands and North than in London.
The premise for it is a myth that a primary might have in itself produced a different outcome in the 2010 Labour selection, and that with a different candidate we might have won. The second part is arguable, we will never know. But any serious observer of London politics would be able to tell you that Ken Livingstone would have won that selection whether through the 50-50 CLPs and affiliates OMOV Electoral College actually used or a primary.
Primaries should be rejected for a number of reasons:
They are bad for Labour's internal democracy, diluting members' say in choosing candidates. This is at a time when members want more say in selections, not less.
In the London case a primary would weaken the union link as the affiliates currently have 50% of the vote (cast based on aggregating One Member One Vote ballots of ordinary union members).
The relationship between the unions and the Party is a sensitive one and trade unionists would understandably react badly to what they would see as an attack on their voice in the London Labour Party.
Primaries cost an immense amount to run and involve a vast amount of organisational effort. Like it or not we are not cash or resource rich as a party and should spent both on campaigning, not on a gimmicky way of picking candidates. You can't run a primary on the cheap without the risk of electoral fraud or complaints of too few polling stations. Our guesstimate based on what it cost in constituencies where the Tories held them is that a  London primary would cost about £3 million to run. We simply don't have a spare £3 million, and if we were going to charge people to vote as in France, turnout won't be good and we might as well register them as members and stop pretending it is a primary.
Campaigning to win a London-wide primary with potentially millions of voters would be beyond the resources of any potential candidate without big money or a huge media profile. You might as well give the Evening Standard 100% of the Electoral College as they will be able to make or break candidates, or just state "only celebs need apply". Our calculation is that a proper campaign in a primary would cost about £750,000 per candidate!
There is no evidence of public demand for a primary. We would be doubling the number of times we ask people to vote, in an era of declining turnout. The primary would have far less than the 38% turnout in the actual 2012 Mayoral election. It would therefore be vulnerable to differential turnout by particular communities or campaigns which might saddle us with an unelectable candidate.
The "open primary" advocated in the Evening Standard article would mean Tory or even BNP voters and members would have a say in picking Labour's candidate. They might deliberately pick the weakest one.
In the US primaries are administered by the state governments, ensuring minimum standards regarding the conduct of the poll, and the states also include a party affiliation question in voter registration, so that "closed primaries" for your own party's supporters only can be run. Neither facility is available in the UK and both would involve unpopular public subsidy of Labour's internal democracy.
The rise of the Tea Party shows how in a primary system a well-organised, well-funded and hyper-energised extremist grouping can foist its candidates on a more mainstream host party. The same thing happened when the Democrat left ousted Joe Lieberman as incumbent Senate candidate in Connecticut.
We should focus on recruiting members and supporters to the Labour Party, so it becomes larger, better funded and more representative of the public. We should also spend time identifying and encouraging our strongest possible candidates to run for Mayor, not tinkering with the selection process.  We ought to reject the idea of importing a US organisational model that was developed for specific US reasons.
More from LabourList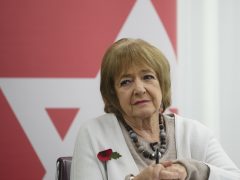 Comment
Holocaust Memorial Day has been a National Day of Commemoration for 22 years. We use the occasion to…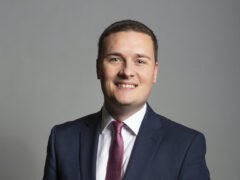 Comment
13 years of Conservative mismanagement have left the NHS without the doctors and nurses it needs, and patients…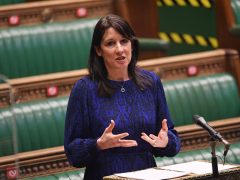 News
Rachel Reeves has argued that the Tories "have no plan for now, and no plan for the future"…