During the 2005 election, Angela Merkel found herself fending off claims that she would be the German answer to Margaret Thatcher. The then-opposition politician responded with a lengthy tirade on everything from her stance on German reunification to the trade unions, before closing with a wry aside. "And besides," Merkel concluded, "She was a chemist, I am a physicist."
The historically-minded can hardly have failed to draw the comparisons this week. The once-unassailable titan of domestic politics returns from the European stage battered and bruised, and gives a rousing performance in the lower house to convince doubters within her government that all's well. But it all goes horribly wrong when a former finance minister gives a brutal response. Thatcher was brought down by the Euro's labour pains; Merkel might just be destroyed by its death. For Geoffrey Howe, read , who served as Finance Minister in the grand coalition between Merkel's Christian Democrats and Germany's Social Democrats, now firmly installed as the SPD's man to beat Angela Merkel.
A visibly tired Angela Merkel gave a speech in which she assured her listeners that the Eurozone is on the road to recovery, and sought to draw a line under the squabbles with Hollande and Cameron, her percieved role in the failure of the EADS merger, and the continuing Eurocrisis. Then, up stepped Steinbreuck.
If being attacked by Geoffrey Howe was like being savaged by a dead sheep, being attacked by Steinbreuck is more like being thrown in the ring with Muhammad Ali. Steinbreuck is a genuine heavyweight and a real bruiser of the kind the SPD's lacked for some time, and few were expecting him to give Merkel an easy ride.
What kind of man is Peer Steinbreuck? A qualified economist, he served as leader in the populous Rhine-Westphalia region, and hails from the right of the party. He was a vocal advocate of Gerhard Schroeder's 'Agenda 2010' reforms, which helped to bolster Germany's long boom, but are a subject of controversy within the SPD. He was widely expected to beaten by the less electable, but more ideologically-sympathetic Frank-Walter Steinmeier, the thoroughly-uninspiring frontman who led them to the disaster of 2009.  But Steinmeir's campaign never quite got out of the gate, and a "Steinbreuck surge" saw the SPD rise in the polls to above the psychologically and electorally significant 30% barrier.
"This is the speech you should have given two years ago," the 65-year-old economist said, before putting each one of her announcements to the sword. It was a bravura performance that in of itself may have changed nothing: as in Britain, only the committed watch parliamentary proceedings. But it could also be the most important speech of Steinbreuck's life, because of how it's made the SPD feel about itself.
The left is riven – not just between the SPD and the Left Party, but within the SPD itself – and much depends on whether or not it can unify sufficiently to make a Merkel-free coalition a demonstrable possibility. Steinbreuck has ruled out serving in a cabinet that has Merkel at its head: but on current polling, only a grand coalition would be able to form a majority, and Merkel is still one of Germany's most popular politicians.
The speech alone won't change that – and Merkel is still regarded favourably by huge majorities of the German people – but it has changed the mood music in and around the SPD. They still require a perfect storm – for their left vote not to splinter, for the Greens to recover from their electoral funk, for the FDP to continue to sputter and for Merkel not to recover her sureness of touch – if they're going to unseat Merkel in 2013. But for the first time in a while, they look like they might just be up to the job.
This Week's European Talking Points
No sooner does one elegantly-coiffed centre-right politician bow out of his comeback tour does another pop up. That's right, Silvio Berlusconi might have ruled out a return to Italian politics, but Nicolas Sarkozy is making noises about a re-run in 2017. Hollande is still in all sorts of trouble, but he'd probably welcome a return from his old enemy: he's one of the few men in French politics with lower approval ratings..
A new dawn has broken, has it not? Alas, it may not be the case in Sweden. Stefan Lofven trails even amongst his party's supporters when asked who makes the better leader. The Moderate Party – which was looking vulnerable – looks set to continue its unlikely stay in power.
Centre-right Polish Prime Minister Donald Tusk has defended two Poland fans who invaded the pitch after the England-Poland game was rained off. They face up to three years in prison.
More from LabourList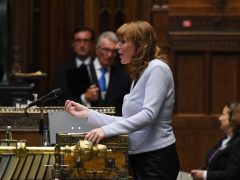 News
Angela Rayner has said Boris Johnson was either "negligent or complicit" over the sexual misconduct allegations made against…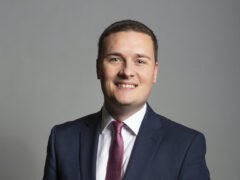 Comment
This weekend, I marched through the streets of Tredegar to celebrate the memory of Nye Bevan. It was…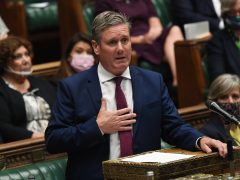 Daily email
"It's realistic." That was Emily Thornberry's assessment of Keir Starmer's announcement yesterday that a Labour government would not seek to…