It is hard to believe that the United Kingdom, the birthplace of those that gave us the World Wide Web and the jump jet, might fall behind in the race for creativity. But despite David Cameron's promise that his government would remain "firmly on the side of the high-growth, highly innovative companies of the future", our fragile economy is being starved of crucial investment in innovation. Whilst the UK has prevaricated, other powerful economies have thrown their weight behind innovative research and development. The UK can, and must, close this widening innovation gap.
From radar to the Royal Mail, the chronometer to the computer, our island has been a standard- bearer of modernity for centuries. Britain's reputation for creativity has sustained our standing in the world, and shaped our legacy.
The British instinct towards innovation and inventiveness remains a source of power to this day. It is a relief, but given their talent no surprise, that our innovators continue to perform in spite of being choked of investment. Our creative industries are vital to our economy and, according to the National Endowment for Science, Technology and the Arts, innovation led to 63% of the UK's economic growth between 2000 and 2008. This is clear in my constituency of Barnsley Central, where the Digital Media Centre provides office space and invaluable support to over forty local start-ups and early-stage businesses. Only through the fostering of creativity and innovation can British businesses have a coherent and competitive future.
To achieve this future we must help those businesses which produce ideas and technologies that can't be reproduced in the world's sweatshops. The government must find ways to incentivise innovation. But rather than stimulating creativity, our government is taxing it. Out of 42 countries recently studied by The Information Technology and Innovation Foundation, the UK only comes 25th in the R&D tax subsidies given to small- and medium-sized enterprises.
Other economies are also directly investing more in innovation. France, Germany, Japan, Korea and the United States all spend more on research and technology. If the innovation gap is going to be closed, then it is time for the government to take seriously the task of making it easier for businesses to innovate.
We must also strive to give every individual access to a world of ideas and information. The internet is integral to this pursuit. The rollout of superfast broadband to every household and workplace in Britain would be a precious resource for innovation. Jeremy Hunt promised that Britain would have "the best broadband network in Europe" by 2015, with superfast broadband in 90% of homes. Yet a quarter of adults are still without any access to broadband, and it is unlikely that the coalition will meet their broadband targets
If the internet is open to all, then all of us have the chance to start a business with little more than an idea and a laptop. Peter Cochrane, the former chief technology officer at BT, said that if the government doesn't do more to make the internet better, and create a better informed and creative culture, then the UK risks being "frozen out of the next industrial revolution". The government must not disregard their promises for faster broadband, or they will endanger both innovation and the future development of our economy.
If the UK is to be a hub for connectivity, innovation and creativity, it must also be a hub for talent. Of course, our borders must be tightly controlled, and our first priority must be educating, training and employing our own young people. But the UK should also welcome the world's most talented graduates and skilled workers, who will help grow our economy and feed British innovation for the next century.
The coalition government is failing to welcome these talented individuals to our marketplace. They have been unable to meet their immigration targets by removing Europeans or asylum-seekers, and have chosen to punish graduates and skilled workers instead. In the year prior to June 2012, the number of work-related visas and student visas issued plummeted by 7% and 21% respectively. The world's brightest minds will soon no longer see the UK as a promising destination for their careers, and faced with more and more bureaucracy, British businesses and universities will stop sponsoring visas for foreign candidates. The government must make it easier for these individuals to come and contribute to our innovative society. With their help, we can assure that the world's best research happens in our lands.
And without a longer-term strategic plan, the innovation gap will endure and widen, unless innovation is fostered in our schools. Our curriculum too often stifles our children's imagination, rather than rewarding it. We should encourage our youngest to raise their hands and ask unexpected questions, and welcome them to approach the whiteboard to try to solve perplexing problems, without the fear of getting it wrong. And to make a collectively powerful and creative workforce, our schools should allow children to realise their creativity through teamwork, as well as by themselves.
Schools must teach core skills, but they should also provide opportunities for creativity, be it in art, music, design, I.T., or other creative disciplines. The role of innovation in our education system currently leaves much to be desired. Our schools are under relentless pressure to prioritise traditional academic subjects, to the detriment of creative teaching. The Joint Council for Qualifications have reported that this year, there were 3.6% less entries for GCSEs in Music, 5.1% less entries for Design and Technology, and 6.3% fewer entries for Drama.
Michael Gove's plans for reforming education will not improve this state of affairs. His plans for a more 'traditional' curriculum belong to the wrong century. Rather than providing rich and creative teaching; schools will be forced to reward the regurgitation of facts in just a few exams. These are not the skills which our modern economy demands. Now is the time to place creativity and imagination at the heart of our classrooms. We must ensure that the next generation have the skills necessary to thrive in the 21st century, not those that belong in the past.
It is the time for Britain to once again become the innovation nation. If we invest in creativity, then both the present and future generations will reap the benefits. If we only invest in unproductive assets and our own consumption, then we will deprive our children of the chance to thrive and grow our society.
The innovation gap that is growing every day between the UK and other countries will only begin to close if the coalition fosters long-term creativity. The government must extend their vision and thinking from the here and now and ensure that all of their policies, from immigration to quantitative easing, reflect wisdom that will create lasting benefits. If they continue to invest in only today and not tomorrow, then the innovation gap will become permanent and our next generation will be left to pick up the pieces.
Dan Jarvis is MP for Barnsley Central and  Shadow Minister for the Arts  
More from LabourList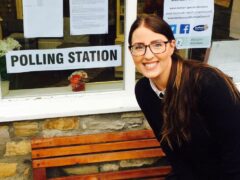 News
Laura Pidcock, the former Labour MP for North West Durham, has resigned today from the party's national executive…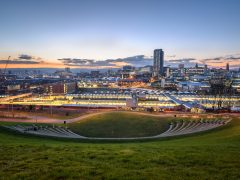 News
Labour has selected Oliver Coppard as its candidate for the South Yorkshire mayoral election taking place on May…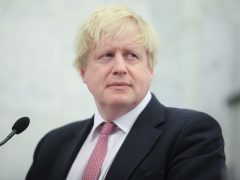 Video
Boris Johnson lied when he claimed that he had not intervened personally in the evacuation process in Afghanistan…