Britain is gripped by the biggest housing crisis in a generation. On housing supply, affordability and ownership, as a nation, we've reached crunch point.
The gap between the number of new households formed each year and homes built is now running an annual deficit of over one hundred thousand homes.  And it was the collapse in housebuilding, leading to a severe contraction in the construction industry that in turn was the single biggest factor plunging Britain back into double-dip recession
Earlier this year, private rents hit record highs and the gap between rental and wage inflation has continued to widen. And in 2010, it would have taken the average low-to-middle income household 31 years to accumulate a deposit for the average first home if they saved 5% of their income each year and had no access to the 'bank of Mum and Dad'.
As a result we've seen the rise of "generation rent" as those locked out of home ownership find themselves in the private rented sector. And this generation now includes young professionals and over 1.1 million families with children and rapidly rising.
In the absence of government action, the impact of the housing crisis on this generation of families and young people in the future could be very significant. The result of increasing numbers of people, including millions of families, not being able to buy their own homes will not just be their failure to fulfil what many see as a strong aspiration in Britain for home ownership but an inability to benefit from the many advantages that it offers.
Owning a home provides more than just an investment. For a family it is the chance to be able to put down roots, to create a stable environment to bring up children – a place for them to do homework and for quality family time. Home ownership allows people to feel a part of, and invest in, a community. In short, home ownership provides opportunities that private renting doesn't presently offer and social housing is providing to fewer and fewer people post the Government's reforms on security of tenure.
The danger is that with more and more people unable to buy and having to rent privately at increasingly unaffordable levels, there will be less opportunities for stability and standards of living will fall. There is also an additional danger of opening an intergenerational divide between the perceived haves of the older generation who own their houses and have paid off mortgages whilst the next generation can't get on the ladder.
So the housing crisis represents a significant challenge for Labour. To tackle it, we mustn't allow generational warfare between the haves and have nots but we must instead unite them in common cause.
We must create a great national consensus that housing matters and should be a priority area. The truth is, decent homes for all are not just important to those in need of it but are hugely beneficial for society as a whole. Poor housing is estimated to cost the NHS £2.5bn per year, while £15bn is said to be the amount in lost earnings as a result of lower educational attainment arising from a generation of school-age children growing up in poor and overcrowded conditions.
We must highlight that house building is key to economic recovery. It was major programmes of housebuilding that were central to ending the Depression and then rebuilding Britain from the ashes of War. It was housebuilding that was central to building modern Britain in the 50s and 60s, including the famous commitment by Harold Macmillan to build quarter of a million Council homes. And that is why Labour has called for the building of 125,000 affordable homes now,  paid for by the money raised from the 4G auction and a repeat of the bankers bonus tax to build us out of recession.
Thirdly, many of those who are approaching paying off their mortgage will have children of their own and will be worried where their children will live and bring up their families. We should use this to build a consensus and coalition of support behind a major uplift in the supply of new homes for their sons and daughters, including support for and not resistance to building new homes. Ask people do they want new homes where they live, a majority say no. Ask them do want new homes where they live so young people can live locally including their sons and daughters, a majority say yes.
Fourthly, Labour must remain firmly as the party of aspiration. That means supporting those people who aspire to buy and helping them achieve their dream of owning their own home. But it also means supporting those that don't want to buy and those that do but can't. Backing aspiration is more than just supporting home ownership it is also backing people's aspirations for their families.
And the simple reality is that while Labour will do everything possible to help people buy, many will be renting for much longer than in the past. So we must look at others ways of supporting their aspirations including a new generation of homes for social rent and reform of the private rented sector to ensure it provides for greater stability, predictability and affordability and allows people to treat their private rented property like their home. The 1.1 million and growing number of families in privately rented homes need to be able to plan where they send their kids to school and how to manage their household budgets.
Lastly, it means recognising that the housing market isn't just failing young people but older people too. The ageing society is one of the most well-documented facts of our time, but our  housing system has been slow to adapt to the changing needs of older people. Labour should offer more and better housing options tailored to the needs and aspirations of older people, a new deal on housing for older people. This includes helping those that wish to stay in their home to do so, helping those that want to, to downsize, and assisting increasing options for, residential care. Never again the Care Homes that have disgraced our country but instead  notions like ExtraCare Retirement Villages where people live happier, healthier, longer lives. A sustained focus on housing options for older people will also free up homes for the younger generation.
Post-World War Two, both Labour and Conservative Governments acted to tackle the housing  crisis after the blitz left much housing in need of rebuilding and repair. But it was more than that. William Beveridge identified poor housing, in 1942,  as one of his "giants" for future governments to attack, considering, as he did, poor housing to be one of the major factors in explaining poverty and lack of hope and opportunity in Britain. Attlee, Macmillan and their generation believed in a One Nation Housing policy.
Today, 70 years on, post the financial crash, the housing giant  casts a long-shadow once again, threatening to blight the lives of millions of all ages. The challenges we face on housing may be different this time around but the threat to opportunity, equality, hope and aspiration remains the same.
Labour must be ready once again to re-build Britain as One Nation as those post war Governments did 70 years ago.
Jack Dromey, lifelong trade union and housing activist, is MP for Birmingham Erdington and Labour's Shadow Housing Minister.
This piece forms part of Jon Cruddas's Guest Edit of LabourList
More from LabourList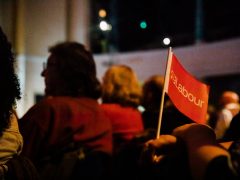 News
New guidance issued by Labour for selecting parliamentary candidates ahead of the next general election is set to…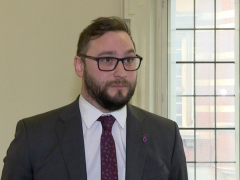 News
Christian Wakeford today defected from the Conservatives to the Labour Party. Some have wondered whether his politics fit…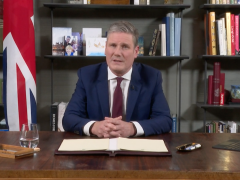 News
Keir Starmer has used a party political broadcast this evening to urge the public to "call time" on…