If anyone in the Labour Party should know how the European Union works it's Peter Hain. A member of the Convention of the Future of Europe in the early 2000s, Hain will have seen how sensible proposals, compellingly argued, can lead to results at EU level – the permanent President of the European Council was a British idea and in the Treaty of Lisbon it saw the light of day. Further, Hain is Member of Parliament for Neath, an area that received £1.2 billion in EU regional funding in the period 2000-06, so he cannot deny the benefits of the EU budget.
Yet today, in a short and simplistic piece here on LabourList, Hain repeats the line that because times are hard, so the EU budget must be cut just as national budgets are being cut. This is the line from the Balls / Alexander Times piece (£) that justified Labour's position to vote with the Tory rebel amendment against Cameron this week.
But the problem with the Labour position, dreamt up by Balls and Alexander as Labour lacks any clear policy on this matter other than 2 sentences in its 2010 manifesto (page 10:4 of the manifesto – PDF here), is that it fails to answer how the budget could be reformed, and fails to explain how alliances could be built with the very people that could help bring about the reform.
On CAP, Labour has been talking about reform for years, but when in government it failed in a serious way to make the case for an overall budgetary reduction. Instead the focus was on reform of the system, most notably decoupling of support from production (see measure 2 here) that helped address the international distortions of the policy. Labour didn't dare face down Britain's farmers, and there is no reason to assume it would be any different the next time Labour is back in power. On regional funding, Labour has talked about putting the focus of regional spending more determinedly on the EU's poorer regions, but that would mean places like Neath not getting a single cent. Is that really what Peter Hain wants?
Hain also seems to erroneously hint that an EU budget is something for elites, stating "Europe's leaders cannot retain confidence by preaching austerity for everybody else except themselves […] They seem to think the elites can be protected from their cuts while everyone else suffers." How this is relevant to the debate about the budget is beyond me – administration makes up 6% of the EU budget and it is not as if politicians stand to profit personally from a larger budget. I would like to see him repeat that line at a business park in South Wales financed by the EU, or to a poor farmer in rural Poland.
So then, how could a reformed budget actually be delivered?
It most definitely will not be accomplished through the pages of LabourList or The Times. Policymaking by op-ed and soundbite works badly enough in London and it is completely hopeless in Brussels. Instead Balls, Alexander, Hain and Labour's shadow Europe Minister Emma Reynolds need to work through the Party of European Socialists, and the Socialists and Democrats Group in the European Parliament, to develop genuine, workable and sensible plans for an EU budget for growth. That process within the S&D Group has already begun (including a critique of the CAP), and Labour's statements this week set the party firmly at odds with the other parties of the mainstream left across Europe. In short, Labour's position is as isolationist and disconnected from the EU reality as Cameron's policy that Balls and Alexander berate in their article.
A reformed budget – yes. A reduced budget – yes. Less money for CAP – yes. But Labour's approach to making it happen could not be more wrong.
More from LabourList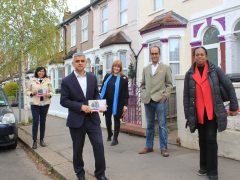 Comment
As Londoners head to the polls tomorrow, Labour sources are warning that they are "expecting a considerably worse…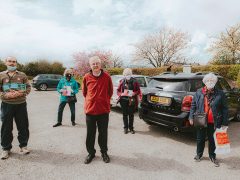 Comment
"People have realised that Wales can use its powers independently," Jane Hutt explains to me. "But Welsh Labour…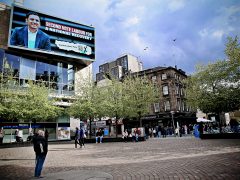 Comment
Labour started off in 1999 with every constituency seat in Glasgow, and it stayed that way until 2007,…