By Ian Wright MP
One Nation politics have to have at their very heart an economy in which everybody has a stake and in which wealth and prosperity is fairly shared.  An economy which favours one social group over the rest, with huge levels of inequality, or which relies on one sector of the economy over all others, resulting in huge distortions and vulnerabilities, cannot be an effective or fair way of doing things. Equally, it acts as a huge drag on our potential competiveness with the rest of the world; if you don't ensure that every citizen can play his or her part, or that every region and nation in the UK is maximising its economic potential, by its very definition you are not as a nation being as efficient or as productive as you could be.
I see this every week when I return back to my constituency in the North East. Hartlepool and the surrounding area has huge potential: we in the North East can be at the very vanguard of modern-day manufacturing and engineering, but we also have the highest level of youth unemployment in the country, with one in four young men in my constituency not in employment, education or training. Why is there such a mismatch? Why don't we have a better balance between and within regions?  A One Nation industrial strategy has to address the growing gulf of economic performance between regions and localities, a gulf which is widening as a result of the recession and the government's policies – despite ministers' empty rhetoric on rebalancing.
But One Nation doesn't mean one size fits all. I agree with the CBI when it stated in its recent report that people should stop trying to level up or level down London with the rest of the country or vice versa. We should simply try to maximise the economic potential in all areas. I also can vouch for Lord Heseltine when he says that the message he keeps hearing is that the UK does not have a strategy for growth and wealth creation – that's what businesses keep telling me too. Government should be working with businesses to identify those sectors where we have comparative advantage and where we can maximise those advantages in the global marketplace in the next few decades.
We have a range of exciting and innovative sectors – automotive, aerospace, design and technology – in which we could play a leading role. But underpinning much of this new manufacturing will be a revolution the likes of which we have not seen before. For centuries before the Industrial Revolution, products were made as a bespoke one-off, for specific use and which in all likelihood could not be mass produced, and were expensive.  Industrialisation meant the production of many tens of thousands of products which through economies of scale were cheap to make per item but not personalised in any area – the old "you can have any colour car as long as it is black" adage.
But improvements in technology mean that additive, or 3D, printing can produce highly individualised products at a relatively cheap price. You fancy a particular designed pen? Additive manufacturing will be able to produce at relatively little cost. You like the design of a teapot? No problem. But it won't just be the design of mundane and simple ideas: in 20 years' time, we could be seeing the first engine designed and built in this way.
But the most exciting thing is the way in which additive printing will democratise the manufacturing process. Ten years ago the price of a 3D printer was about $150,000; now you can pick one up for less than $20,000. In another decade they will be as cheap as an iPad.  This widening of design and manufacturing, without the need for eye-watering levels of capital investment will unleash a level of innovation that we have not seen. Digitally-minded kids will experiment and innovate and in doing so create new firms and business models which will power forward wealth creation for the UK in the next century.
There is always a danger in trying to predict the future. If it were so easy, we would probably all be driving flying cars and living on the moon. But there is something important and significant in what is happening which Labour is tapping in to as the party of aspiration and innovation. We as a party want to encourage the manufacturing innovators of the future. A One Nation industrial strategy shouldn't necessarily be picking the specific winners of the future. It should, however, be setting a strategic direction, fostering a new culture of partnership and collaboration and joining up schools, colleges and businesses to ensure that kids have the opportunities in computer programming and design, and other skills, which could launch a thousand new enterprises.
What we have been traditionally good at in this country is innovation – thinking of new ways of doing business or improving processes that make life easier. If we are to pay our way in the world in the 21st century a One Nation strategy needs to encourage and incentivise that sense of innovation even more.  Entrepreneurship and innovation in the digital age aren't nice to have add ons – they should be at the centrepiece of any government's industrial policy.
Iain Wright is MP for Hartlepool and Shadow Minister for Competiveness and Enterprise
This piece forms part of Jon Cruddas's Guest Edit of LabourList
More from LabourList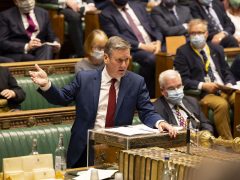 News
Keir Starmer has said the government is now "collapsing" following the resignations of Sajid Javid and Rishi Sunak,…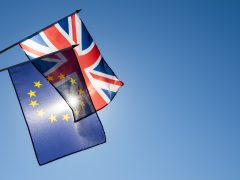 Comment
The six-year anniversary of the Brexit referendum has been marked by a slew of reports and polls on…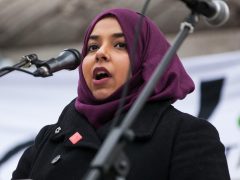 News
Poplar and Limehouse Constituency Labour Party (CLP) has voted for a full selection process amid allegations of a…