By Carl Packman and Matt Zarb-Cousin
Financial divisions in the UK are growing while the economy of Britain is in dire straits – and the Tory-led Coalition government seem increasingly unable to do anything about it.
Nowhere is this downturn more accurately reflected than in the state of our high streets up and down the country.
Two types of business, which can so often be a blight to our high streets, recongised by Mary Portas in her report for the government, are payday lenders and gambling shops.
Payday lending growth did not appear out of nowhere. For years many working people's wages were essentially substituted by easy credit that is now, for better or for worse, not available.
Rising prices for our services and stangnant wages meant a dependency for many on borrowed money, sustained only by what researchers at the Personal Finance Research Centre at Bristol University called "the dramatic growth in the mainstream consumer credit market".
Unsurprisingly the payday lending industry has grown by unprecedented levels. In 2004 it was worth approximately £100 million; today in 2012, conservative estimates put that figure at £2 billion.
These lenders make a fortune off the backs of vulnerable people who are unable to make it to the end of the month by their own means alone – and the government seem complacent in that.
But if the government are not willing to cooperate, it is time for people themselves to do all they can to stop the little shylocks of the high streets.
Lewisham Council has recently set a precedent by calling an end to "legal loan sharks". The council recently passed a resolution pledging to promote credit unions in the borough, community based organisations that offer access to affordable credit and promote savings.
Councillor Mike Harris for Lewisham Council concluded that the next step now is for the government to give councillors the power to say no to more pay day loan shops in their area.
For it to be effective, this must be done in simultaneity with a national cap on the amount a lender can charge a borrower – to ensure against companies ripping off the most vulnerable.
With gambling, back in April, the Local Government Association published a report suggesting 57% of local councillors believed betting shops were hitting economic growth. The clustering of betting shops on our high streets can be attributed to the cap of four highly addictive FOBTs (fixed odds betting terminals) per shop, causing the pack-like bookies to leapfrog regulations by opening up as many shops as possible.
The effect on economic growth is two-fold. As Clyde Loakes, vice chair of the LGAs environment and housing board, said:
"The general public is less likely to shop on high streets with clustering, while businesses may be less willing to set up on roads with unsavoury clusters."
On top of this, FOBTs – dubbed the "crack cocaine of gambling" – drain thousands of pounds out of struggling local economies each week. Coral made £945 per machine, per week in 2011, and this figure is forecasted to rise to £1000 by 2013.
They're targeting our poorest areas, too. Research commissioned by the recent Dispatches programme "Britain's High Street Gamble" found there were more than twice as many betting shops in areas of high unemployment than there are in areas of low unemployment.
To be clear, in exemplifying these two types of service, the authors of this piece are not naïve to the potentially sour reality of ridding them completely without credible contingency plans – and by no means call for bans.
However it cannot go unnoticed any longer that the toxic economy of betting shops, pawnbrokers and payday loan companies is deterring investment in our high streets and stifling economic growth.
This government is not serious about localism and about doing all it can to stop the destruction of our high streets against capitalism's predators. But a Labour party, making good on its One Nation promise, can be the corrective our high streets need.
Giving councils more powers to combat the amount of payday lenders and gambling shops, by placing them into seperate use classes, would be a first step. Looking further at ways to stop people from becoming dependent on bad debt is a crucial driver that serious advocates of One Nation politics need to deliver on.
Carl Packman is the author of Loan Sharks: The Rise and Rise in Payday Lending. Matt Zarb-Cousin is a consultant at the Fairer Gambling Campaign. 
This piece forms part of Jon Cruddas's Guest Edit of LabourList
More from LabourList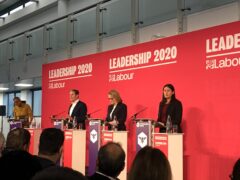 Comment
The field of Labour leadership candidates has been narrowed to three, after Emily Thornberry on Friday failed to…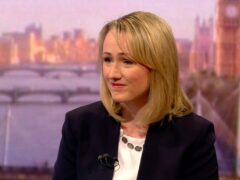 Video
The Andrew Marr Show Angela Rayner rejected Richard Burgon's idea of balloting members on military action, and declined to…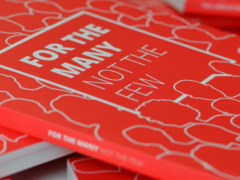 Comment
The 2019 general election was a rude wake up call for the Labour Party. Despite a progressive manifesto,…