By Sue Ferns
A few weeks ago I chaired a seminar on 'Union learning and the green economy' at which Steve Craig of UCATT explained how the union is using training to improve environmental awareness to drive workforce development, enhance procurement and tendering processes, and deliver a better deal for apprentices and NEETs. Steve neatly illustrated how union engagement in learning at work can be part of a strategy that is core to progressing unions' industrial and negotiating agendas, describing his challenge as proving that the union adds value to performance, upskilling and training.
My own view is that if all unions could respond successfully to this challenge, we would reverse the declining trend of trade union membership.  We would do so not by dancing to the employers' tune but by moving them on to a better tune. To do so, we need a compelling response to the Government's failed economy policy and divisive employment agenda. We also need a contemporary vision that outflanks the preferences of an increasing number of employers for workforce fragmentation and individualised employment relations. So our agenda must be about fairness at work, investing for good performance and contributing to economic efficiency. And to produce real change it has deliver against all three objectives, not cherry pick.
We know that the role that unions play as a 'sword of justice' in the workplace still resonates widely and, if Prospect's members are representative of other unions, young members too understand the value of collective voice in achieving fair treatment. But there are no grounds for complacency. Four out of five workplaces across the private sector are not unionised and Government articulation of an approach that amounts to little more than ensuring equality of misery has proved depressingly effective.
So unions need to do more to ensure that our offer speaks to the concerns and interests of all workers, demonstrating that collective bargaining underpins fair treatment in competitive markets and making it easier for people to join and get involved gradually. We also need to emphasise that unions are for people who want to get on at work and that participating in union activities can support career aspirations, for example through the development of transferable skills.
More broadly, as politicians rediscover the need for industrial policy, we need to reclaim our place at the table.  In the 1980s, when I started my trade union career, union representatives contributed in a wide-range of tripartite forums to economic and industrial decision-making. These roles were established as part of an institutional infrastructure that recognised and valued the experience and expertise of unions, and representatives were supported and trained to undertake these roles both by the TUC and their own unions.
There were good reasons why these arrangements continued through the Thatcher years despite the many policy disagreements.  The plain fact is that, in contrast to Government Ministers and shareholders, workers and their representatives are motivated by the long-term health and success of their organisations. Hindsight shows that the UK has paid a heavy price for ignoring this reality whereas other European nations have continued to benefit from a more democratic approach to decision-making.
Times of crisis of necessity impact on trade union priorities, and it is right of course that we stand up for and defend the living standards and job security of our members. But we need both tactics and strategy to build a better future and, whilst understandable, there are dangers in focusing too closely on the tactical response to the day-to-day challenges that confront us. I would argue that developments since the spring have, in fact, demonstrated the cogency of the TUC's 'battle for ideas' in shifting strategy. Banking reform, tighter corporate governance and the potential for green growth have all been accepted and promoted as mainstream proposals.
To translate these ideas into reality we need to build the trade union movement's resources, prioritising membership growth in the private sector, and we need to harness all our talents in order to maximise credibility and leverage. That means looking at our own organisations and structures too. Frances O'Grady's election as the first female General Secretary of the TUC is an important step forward, but it must be followed by a wider programme of change.
Sue Ferns is Head of Research and Specialist Services at Prospect and Chair of Unions 21
This piece was commissioned as part of Jon Cruddas's Guest Edit of LabourList
More from LabourList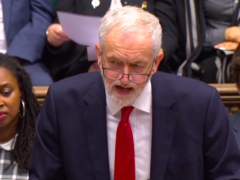 News
Jeremy Corbyn has invited other party leaders and senior backbenchers from across parliament to meet Tuesday 27 August…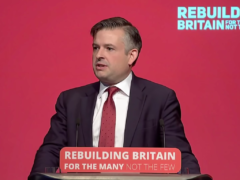 News
Jonathan Ashworth has called on Health Secretary Matt Hancock to stop silencing NHS staff, following a report that…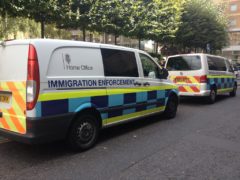 Comment
In May, immigration enforcement officers arrived at the Circus Street development in central Brighton. They were there to…