The list of 106 target parliamentary constituencies for the next General Election that Labour released last week makes fascinating reading.
The immediate reaction I had is that defining the battleground as being as big as 106 seats is a gesture of great political and organisational self-confidence.
106 gains (plus presumably regaining the lost by-election seat of Bradford West from Respect) would take us to 364 seats, a majority of 78.
In contrast in 1997 there were only 70 Key Seats that were targeted and received support from HQ and neighbouring seats. We were starting from a slightly higher base of 274 seats in 1992, but all the same this meant we were rather pessimistically trying for 344 seats, a majority of 28 in a then slightly larger House of Commons – i.e. we were shooting for a majority 50 lower than we are now. The sense was that we would be lucky to get any sort of working majority and had to very tightly focus resources to guarantee that.
Of course in 1997 we overshot massively. We won all except 1 of the target Key Seats (the one we missed was Brecon & Radnor), all of a secondary tier of 30-40 "stand-alone" seats which were not targeted but hadn't had local resources diverted away to the 70 Key Seats, and then dozens of seats which had been on no-one's list at all and where the CLPs had spent the whole campaign helping the nearest marginal.
The self-confidence of picking 106 target seats may well reflect the fact that Tom Watson as Election Co-ordinator was also involved as Deputy Election Co-ordinator in the 1997 campaign and has learned the lesson that the targeting then worked but was a little too pessimistic.
In terms of regional spread, the lie is given to armchair pundits who declare that a specific region is the essential "must-win" battleground:
West Midlands 15
North West 14
Eastern 13
London 12
Yorkshire & the Humber 10
South East 9
South West 9
East Midlands 8
Wales 8
Scotland 5
North 3
There are Key Seats spread across every region so we are going to need a national message (One Nation?) not a sectional regional appeal.
It becomes immediately clear that whilst the Lib Dem collapse has yielded a vast number of votes that will help us take seats from the Tories, they have very few seats we can take. Of the 106 seats, 86 are Tory-held, just 16 Lib Dem, 1 SNP, 1 Green and 2 Plaid Cymru.
There are six seats that require a gain from third place: Argyll and Bute, Bristol North West, Cambridge, Colne Valley, Leeds North West and Watford. This is not impossible as we gained a number of seats from third place in 1997.
Technically the longest long-shot in the list is Leeds North West where a 13.2% swing from the Lib Dems is required. The current YouGov poll figures suggest a swing of 13.5% from LD to Labour making that just about possible.
The most stretching Tory target listed is North Swindon , requiring a 7.0% swing. That's below the 10% swing the current polls suggest, so implies the Party has built in an estimation of some Tory bounce-back from their mid-term low (but continued Lib Dem toxicity?). To gain North Swindon we would a national vote share of something like 40% Labour, 33% Tory.
Whilst most of the 106 seats were lost in 2010 there are 13 that were lost in 2005. These are primarily seats with a high student or Guardianista vote that went Lib Dem because of the Iraq War but also include some Tory seats like Ilford North where there is a long-term demographic trend towards Labour.
In fact there are a remarkable number of London seats that are in play this time in the list of 106 – Croydon Central, Enfield North, Finchley & Golders Green, Harrow East, Hendon, Ilford North, that were not Key Seats in 1997, reflecting Labour's strengthening strategic position in some of the outer London suburbs.
There is one seat (Carmarthen East and Dinefwr) which was lost to Plaid Cymru as long ago as 2001, Bermondsey & Old Southwark which has been held by Simon Hughes since the 1983 by-election, and two Scottish seats we didn't win in any of the last 4 elections: Argyll & Bute which we have never held, and Edinburgh West which we lost in 1931!
More from LabourList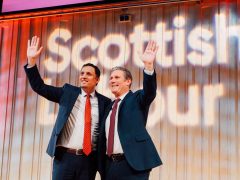 Daily email
Rutherglen: Will Labour win – and would it really signal Scottish revival? Starmer is hitting the campaign trail…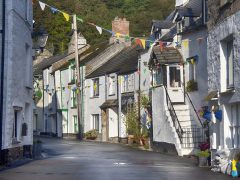 Comment
Labour has promised a 'Take Back Control Bill' in the first King's Speech. Aimed at England, it must…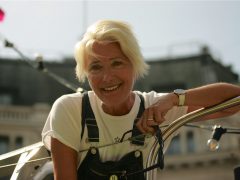 News
Almost 100 climate activists, experts and campaigners from around the world have written to Labour leader Keir Starmer,…