As 2012 drew to a close Labour's Youth Jobs Taskforce rolled into Bradford where we met Cllr Dave Green and his team to find out about their campaign to get local young people back into jobs.
Bradford has launched 'Get Bradford Working', to encourage employers to offer more apprenticeships, to support vulnerable people back into work, and to incorporate employers' skill needs into school activities.
The numbers are impressive – it's an £8 million programme that aims to create 390 new jobs, 500 new apprenticeships, 600 qualifications and 1500 school places linked to business.
Small companies can be put off by the risks of taking on an apprentice, and in Bradford, where 90% of employers are small and medium enterprises this could really hold young people back. But the Council is working around this by setting up an Apprenticeship Training Agency, which will hire the apprentice in return for a fee from the small company: lowering the risks and making apprenticeships a more attractive option to local employers.
And there's more. The Council is working closely with Jobcentre Plus, the Skills Funding Agency and the National Careers Service to provide support for longer-term unemployed or vulnerable young people through their Routes into Work programme.
Then comes the Employment Opportunities Fund (EOF), which is set up in conjunction with a registered social landlord and Jobcentre Plus. This builds on Labour's successful but now defunct Future Jobs Fund – a stark reminder of how badly this this government has got things wring on youth unemployment.
Through the EOF young people will be offered a twelve-month job contract, alongside intensive support ranging from induction to relevant skills training. The council held its first employer day in December, and all the signs are that Bradford's business community is keen to get involved.
Finally, Bradford is establishing an Industrial Centres of Excellence – specialised schools which to focus on key growth sectors.
The Youth Jobs Taskforce was privileged to see a lot of this in action –  at Provident Financial Group in the City Centre, we met ten students on work placements through the Industrial Centre, and at Forster's Bistro and Deli, we dropped in at the College's Young Chef's Academy, which provides a fantastic employment experience and training for young people – and popular food too!
In the appalling absence of Government action to bring down long-term youth unemployment, local authorities are stepping up to the plate. Dave's team, as well as the local colleges, are attacking the problem with infectious energy, and I'm proud that Labour Councils like Bradford are leading the charge against this country's jobs crisis.
Liam Byrne is the Shadow Work and Pensions Secretary
More from LabourList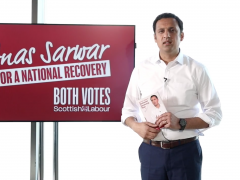 News
Scottish Labour leader Anas Sarwar has warned the 'Progressive Britain' conference today that his party's performance on May…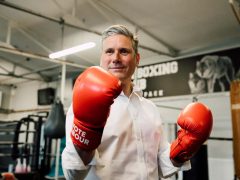 News
Keir Starmer has declared that Labour must "change our party to change Britain" and made the case that…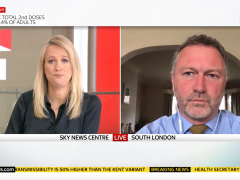 Video
Sophy Ridge on Sunday Shadow Communities and Local Government Secretary Steve Reed backed the easing of Covid restrictions…