Long-term unemployment has exploded in the last 2 years: a gut-wrenching 146% increase. That's not down to an inexplicable 146% increase in laziness and fecklessness in a short space of time, as right-wing politicians and journalists would have us believe. It is a direct result of the catastrophic austerity programme of this Government which has sucked growth and demand out of the economy.
The Labour leadership is therefore absolutely right to take on one of the great social crises of Cameron's Britain. Today, they unveiled plans to do just that. On Twitter this morning, I got a bit of a kicking for criticising them. Taxing the rich to create government-backed jobs for those thrown on the scrapheap by Cameron and Osborne – what possible problem could I have with that?
The big problem is – and my apologise for the politico jargon – "framing". The Guardian headline reads "Balls: work for six months or no dole"; now, it would be wrong of me to condemn the Labour leadership for a headline written by a sub-editor, but it's based on the spin fed to the newspaper. It's quoted as a "compulsory work or lose benefits" policy; as Labour moving "to protect itself from the politically damaging charge that it is soft on welfare claimants".
This may sound pernickety – it's the details, not the language that matter, right? But this would be disastrously naive. The whole debate over welfare has become toxic because of a systematic campaign by Tory politicians and their allies in the media to demonise those in receipt of benefits: unemployed people, disabled people, and so on.
Research published by the TUC today shows that widespread hostility to welfare – which lacks precedent in previous economic crises – is down to pervasive myths about the level of benefits and who gets them. Unless this is challenged, the widespread demonisation of unemployed people and others will continue to be rampant – and the Tories will benefit from that. After all, if you really want to kick a scrounger, who do you vote for?
Unless Labour forcefully launch a counter-offensive on welfare, focusing on human stories – after all, they resonate with better than statistics – they will always lose the argument. They will never credibly out-do the Tories on a "tough" approach on welfare and – if they did – they might as well call it a day and pack up.
Labour have been moving in the right direction – notably taking on the 1% welfare cap which will hit both the working poor and the unemployed – but it is only effective if they stick relentlessly to the same message.
That's not to say there aren't problems with the detail of the policy. There has been a 146% increase in long-term unemployment in such a short space of time because there is a lack of secure work. What is being proposed are short-term placements – not proper jobs – lasting 6 months on poverty wages. It is effectively a subsidy for minimum wage jobs in the private sector. It is also completely out of sync with Labour's new welcome message about the living wage. Why make a song and dance about the living wage and then announce that those condemned to long-term unemployment by economic crisis will be expected to take jobs way below it?
Only by reversing the destruction of secure jobs will long-term unemployment decrease in anything like a sustained way. Cameron gleefully points to the decline in overall unemployment, but this has been driven by a dramatic increase in the number of part-time workers who want full-time work and bogus self-employment (like my dad in the mid-1990s who lost his job, registered as self-employment but had barely any paid work in practice). Self-unemployment if you like. According to the Joseph Rowntree Foundation, there are now 6.5 million people looking for full-time work who cannot get it.
To underline just how profound the jobs crisis is, the JRF recently pointed out that up to 66 young people were applying for every job in retail. One in 12 university graduates are without work after six months, and a third are are in non-graduate jobs – a jump from a quarter a decade ago.
To take on the jobs crisis, Labour first of all needs to unveil a detailed industrial strategy, particularly to replace the middle-income skilled jobs that have been trashed since the 1980s. It has talked an industrial strategy – after all, even the CBI do – but it has not been fleshed out. Above all, it means looking to examples like Germany, which avoided the "let the market decide, Government doesn't pick winners or losers" approach of New Labour and the Tories. As a consequence, Germany avoided the wholesale trashing of manufacturing we experienced in this country. Hundreds of thousands of jobs have been created in the renewable energy sector – "green-collar jobs" – that take on both the environmental and jobs crises. That unashamed state interventionism is what we need here, too.
Secondly, we need to deal with the housing crisis . At the moment, we waste £21 billions on landlord subsidy – or "housing benefit", as it is officially called – lining the pockets of those charging extortionate rents. Instead, we should have a far-reaching council housing programme that would bring down the housing benefit bill and the 5 million-strong social housing waiting list – but would crucially stimulate the economy (and particularly the crisis-hit construction sector) and create jobs. Again, Ed Balls has proposed using proceeds from the 4G sale to build 100,000 "affordable" homes – but this would not meet our housing needs (and in any case, "affordable" to whom?)
When dealing with such a dramatic increase in long-term unemployment in a short space of time, Labour's response has to focus on reversing the trashing of secure full-time work. Six month-long placements on poverty wages – framed as being tough on claimants – will not address this. But the future of our communities depends on radical answers.
More from LabourList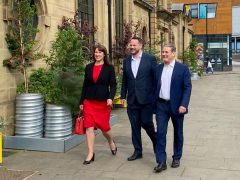 News
Keir Starmer has told LabourList that the candidate selection process in Wakefield was "handled well" following accusations from…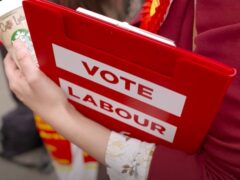 News
National executive committee (NEC) members are set to agree measures to deal with local Labour groups that have…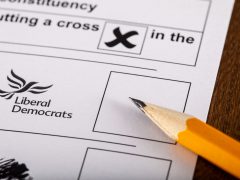 News
Keir Starmer has denied telling Labour frontbenchers not to campaign in the Tiverton and Honiton by-election following claims…