The Democratic Audit report into the Bradford West by-election is important because it demonstrates that the party is changing, and that Ed Miliband, Sadiq Khan and others will listen when the voters send them a clear message.
Bradford West and Tower Hamlets are very different places, but there are some things we have in common –local traditions of Communist and anarchist politics, diverse with big South Asian populations, significant numbers of Muslims.  Both Tower Hamlets and Bradford have above average numbers of young people, and each of our communities is scarred by high levels of youth unemployment.
In Tower Hamlets, Iraq was a rupture in trust, coupled with a sense of impatience that after 8 years of Labour government families were still living in overcrowded, damp, rotten homes and too many couldn't get decent work. Tower Hamlets received massive investment from 1997-2010, and we made good use of it, but many still felt left behind.
Rebuilding trust with the electorate in Tower Hamlets will need us to acknowledge some more fundamental truths.
The line in the Democratic Audit report into Bradford West that had the most resonance for me was:
"While the party has been vigilant about far left infiltration, it has been slack about guarding against infiltration by others who have no commitment to Labour values."
For us, losing control of Tower Hamlets council was desperately sad, with the only upside being those that were only ever in politics for short term personal advantage went with it.
In 2010 we lost the Tower Hamlets mayoral election because the majority of local people stayed at home.  This is an issue beyond Tower Hamlets or Bradford– there is a national disaffection with politics, and a crisis of trust in our major institutions, from newspaper phone hacking to MPs expenses to the banks to the BBC.
In Tower Hamlets our challenge is greater because a destructive, transactional politics led many of the people who should be our supporters to switch off and disengage.
To renew trust in Tower Hamlets we have to acknowledge that in the past, Labour made mistakes.  We took too long to challenge the destructive politics of making deals with vested interests.
If we are to regain the trust of the people of Tower Hamlets we have to change.
We are already moving forward, with a new, diverse generation of leaders.
Our focus is that of our communities – strong public services, decent housing, homes and neighbourhoods, and jobs.   We will win back the council if people see us as authentic and rooted, and if they believe that we can offer hope.
We will achieve our ambitions for Tower Hamlets when people choose to vote, participate and take part in moving Tower Hamlets forward.
More from LabourList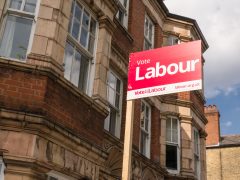 News
LabourList can today reveal Labour's parliamentary candidate selection process for the upcoming Old Bexley and Sidcup by-election. Sources…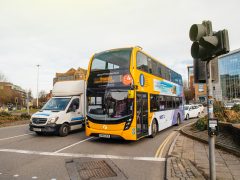 Comment
Who remembers when Boris Johnson bizarrely told the nation how he enjoyed painting model buses? He gushed about…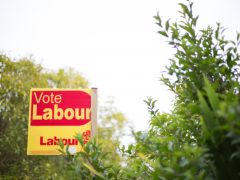 News
Labour has opened applications for the Old Bexley and Sidcup candidate selection after the death of Conservative MP…