As we reported earlier, George Galloway stormed out of a debate last night when he discovered that the other participant was Israeli. Seemingly Galloway won't take part in any debate with an Israeli citizen, and so dual national Eylon Aslan-Levy was left to continue as the Bradford West MP stormed off.
But it seems Galloway went on to debate with another Israeli later that night – so much for his boycott. My good friend (and Labour activist) Alon Or-Bach (who like Aslan-Levy is a British Israeli and was born in Israel) challenged Galloway over his walk out in Oxford. Here's the back and forth between the two:
So Galloway got into a debate with an Israeli about his reasons for refusing to debate with Israelis – it's hard to boycott entire nationalities online isn't it?
Speaking to LabourList this morning, Or-Bach said:
"I was somewhat bemused that Galloway broke his rule not to deal with Israelis in order to tell me about it. The attitude he and his 'Respect' colleagues hold towards Israelis cannot be squared with claiming to support equality. The hatred he spreads towards anyone with an Israeli background should be called out for the bigoty that it is, and does not belong on the left – let alone in Parliament."
Incidentally, David Boothroyd notes that in the recent census 5 Bradford West residents have said Hebrew is their main language, suggesting Galloway has Israeli constituents. Will he refuse to speak to them too?
More from LabourList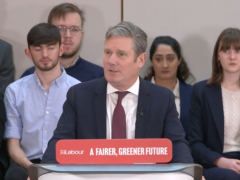 Comment
Below is the full text of the speech delivered by Labour leader Keir Starmer at the launch of…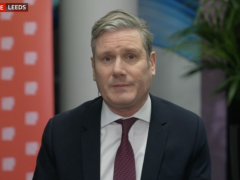 Video
Keir Starmer has said that NHS workers find the claims made by Matt Hancock in an excerpt of…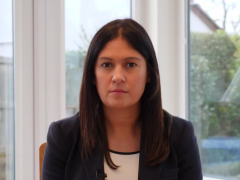 News
Lisa Nandy has described the House of Lords as "unelected and unaccountable to the public" and argued that…