Many of you will be familiar with Michael Fabricant, the Vice Chair of the Conservative Party with responsibility for campaigns. He was in charge of the Tory campaign in Corby (which they lost, of course) and is now heading up their efforts in Eastleigh. So it was bizarre a week before the by-election (which the Tories need to win if they are to have any hope of proving Cameron can win a majority) that Fabricant decided to send this tweet:
I'm all in favour of MPs being themselves on Twitter – in fact I encourage it – but this is (at best) unbecoming for the Vice Chairman of the party of government, and perhaps suggests that Fabricant doesn't have his eye entirely on the ball that is the Eastleigh campaign.
And to a certain extent, can you blame him?
So far in this election the Tory candidate has proved to be a disaster, who disagrees with Cameron on Europe, Abortion and Gay Marriage, has attacked local state schools, has been unmasked as someone who tried to attack Tony Blair – and was such a liability that she didn't turn up for the BBC hustings in the constituency, leading her to be empty chaired. Hutchings is a Tea Party Tory – and as a result, the party are hiding her from public view.
It was supposed to be so easy.
What should have been an easy win for the Tories. This is happening in one of their target seats, with a year to plan and execute the campaign if/when the time came, with more money than the Lib Dems and a disgraced Lib Dem MP stepping down in a trial that was major national news. If they do manage a win now – which seems less likely by the day (the Lib Dems are now solid favourites with the bookies) then it certainly won't be the resounding one that the Tories were after as recently as two weeks ago. Here's how the odds of a Tory win have slumped on Betfair. They're gone from a 50% chance of winning to less than 20%:
Even the Spectator thinks that the Tories have lost.
No wonder Fabricant is tweeting smut – he has probably given up. But I bet CCHQ won't be happy – and if I were  Tory activist (god forbid) I'd be furious at how those who are meant to be running campaigns are behaving. They've probably thrown Fabricant in the same cupboard they're hiding obviously Maria Hutchings in – and since he's shown so little remorse, they might even throw away the key. Or at the very least, his phone.
More from LabourList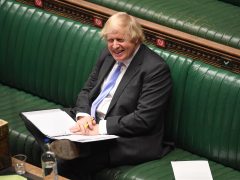 News
A new poll has indicated that the Tory lead over the Labour Party has widened from six points…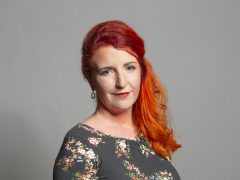 Comment
John Hume was a political giant. Somehow, he endlessly gathered the strength and the bravery to make peace…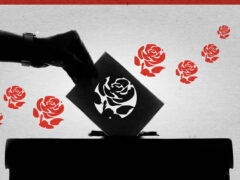 News
There are currently several positions up for grabs on Labour's national executive committee (NEC), and Constituency Labour Parties…