On Leveson, the deal is done. At 2.30am in Miliband's Parliamentary office, Oliver Letwin appears to have folded in the Prime Minister's cards on his behalf, and accepted the joint Labour/Lib Dem proposal for a Royal Charter underpinned by statute. Whilst the Tories are saying that a deal is "close", Labour are admitting in private that the deal is as good as done.
It's not entirely surprising to see Downing Street stepping back from the precipice. Cameron couldn't afford to lose a Commons vote by a hefty margin with his standing in the Tory Party so low. He couldn't allow Labour and the Lib Dems to work together and cut him out. He couldn't allow the Tory Right an opportunity to abstain en masse and make his loss even larger still.
He was staring into the abyss, and he blinked. Senior Labour figures are in no doubt that's why overnight the Tory leadership finally agreed to a deal – Cameron realised he simply didn't have the votes.
The early reaction from some journalists on Twitter has been as measured as the editorials in today's papers – i.e. not very. (Incidentally, fast moving events such as the overnight Leveson deal show how out of date newspapers can be. For all of their Churchill-invoking bombast over the "big vote", it now looks like there won't be any parliamentary confrontation today at all.)
The areas on which Cameron is widely considered to have "caved" to Labour's demands are as follows (according to the New Statesman):
-That the Royal Charter will be underpinned by law, so that it can only be amended by a two-thirds majority in Parliament, rather than by ministers at will
-That the press will not be able to veto appointments to the board of the new industry regulator
-That the independent regulator will have the power to "direct" how newspaper apologies are made, rather than merely "requiring" them to be made
None of this sounds particularly revolutionary, but then again for all of the hyperbole, little of the Leveson proposals sounded genuinely harmful to the notion of a free press. The public could never have had any confidence that a self-regulating, press-led body would take strong action where wrongdoing was clear without some sort of statutory underpinning. The fear was that the new body would be a jumped up rebranded version of the PCC – which would be an insult to victims of phone hacking and wider press abuse. As I said when the Leveson proposals were announced back in November:
"Essentially, the problem is that a press regulator that isn't statutory would risk being toothless (like the PCC), as organisations could simply opt out and print what they like. (Statutory regulation does not necessarily imply "state controlled media" – but many columnists and commentators have made a successful stab at claiming them as synonymous)."
Yet there's obviously still an elephant in the room, despite the agreement reached between the three major parties – and that elephant is the Internet.
Labour's draft Royal Charter (which we might as well start calling THE draft charter), states:
"relevant publisher" means a person (other than a broadcaster) who publishes in the United Kingdom:
i)  a newspaper or magazine containing news-related material, or
ii)  a website containing news-related material (whether or not related to a newspaper or magazine)
Hang on a second. This Royal Charter appears to be attempting to regulate the Internet. Where to begin with how this won't work?
For starters, how do you define "publishes in the UK"? Is this where the servers are based? Is it who the audience is? Is it the content?
Also, will this be compulsory? We're told by Labour sources close to the negotiations that this isn't the case, but an "opt-in" system for blogs and online publications could very soon become compulsory as news media increasingly moves online. That's likely to come with a great deal of expense and bureaucracy involved. A small organisation like LabourList might just be able to deal with that, but other (smaller) blogs possibly couldn't.
And if you're regulating blogs, why not Twitter? Facebook? Google +? What is "news-related material'? (Because I get most of my news from Twitter, so that presumably counts.
The case for press regulation has been made conclusively, not just as a result of the phone hacking scandal, but as a result of media intrusion like that which the Dunblane victims suffered. But what is the national scandal that has led political parties to believe that they can shackle the internet?
Of course newspaper websites must be beholden to the same rules as their print editions, or the whole system would be a farce. And newspapers would hate to see only their section of the internet regulated. I see their point, it's a legitimate one.
But my concern is not that free speech online is somehow under threat – I didn't buy the argument when newspapers were making it, so I certainly won't make it for blogs – but that anything onerous which stops those who would speak up and speak out from generating their own content because they might come under the umbrella of some sort of OFBLOG should be reconsidered very carefully indeed. We are not so far away, it seems, from the laughable proposals of one Irish politician who thinks you should have to register with your passport to comment online.
Unfortunately, thanks to the rather byzantine way in which a Royal Charter comes to pass, it may already be too late to make the neccessary changes that would damage blogging due to the misdeeds of print journalism.
On the whole the Royal Charter seems like a sensible compromise, but that elephant in the corner is tapping away on his laptop – and he ain't going anywhere anytime soon.
More from LabourList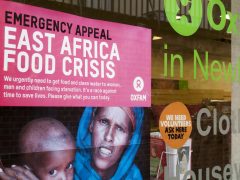 Comment
Someone in East Africa dies of hunger every 48 seconds. This is the result of the imperfect storm…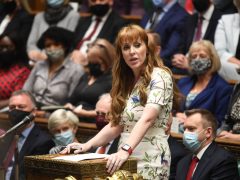 News
Angela Rayner has accused Boris Johnson of "watering down the rules to save his own skin" after the…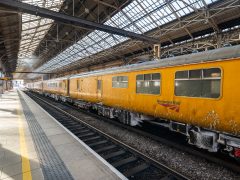 Comment
Network Rail, the company that owns and maintains Britain's railway infrastructure, has recently announced plans to cut over…