The Tory Party often hold lavish fundraisers with prizes such as the rather confusing auctioning off of Justin Bieber. Keen not to be left behind, the Labour Party are hosting their inaugural Arts Dinner tonight, which will seek to strengthen Labour's relationship with the Arts world. Ahead of the dinner, Harman said:
"Our inaugural Arts Dinner comes at an important moment for the arts and the creative industries. Our arts and creative industries are hugely successful. They are internationally admired, creating jobs and enriching the life of our nation. But the arts face great challenges. Government support, essential to nurturing the arts, is now seriously threatened.Labour will support the arts – and support the arts community. Together we will remake the arguments for the arts which we made, together, in the run up to 1997. Together, we will work to forge a programme for our manifesto for our vision for the arts and creative industries for 2015 and beyond."
What is particularly interesting about the dinner though is some of the auction prizes – including a Shakespeare recital from Patrick Stewart, a chance to be a film extra and a painting from Anish Kapoor. 

The party have released details on some of the auction prizes, which you can see below:
Untitled, 2010, Anish Kapoor
Anish Kapoor was born in 1954 in Bombay, and has lived in London since the early 1970s. Kapoor won the Turner Prize in 1991, he received the prestigious Unilever Commission for the Turbine Hall at Tate Modern in 2002 and in 2010 was awarded the commission with Cecil Balmond for a permanent artwork for the London 2012 Olympic Park, Orbit. Illustrating his iconic uses of imagery and colour this stunning Kapoor painting has been specially selected for the Labour Party Arts Dinner auction. 

FEELING MATERIAL XXXVII, 2010, Anthony Gormley
Antony Gormley's beautiful drawing, FEELING MATERIAL XXXVII, is taken from his visionary FEELING MATERIAL series. In a career spanning nearly 40 years, Gormley has made work that explores the relation of the human body to space at large, using his own existence as a test ground, to transform a site of subjective experience into one of collective projection. Antony Gormley was born in London in 1950 and was awarded the Turner Prize in 1994.
Private Shakespearean Recital Delivered by Sir Patrick Stewart, OBE
A once in a lifetime chance for theatre lovers and Shakespeare aficionados alike. The winner can invite their friends, neighbours and family, to join them at home as stage and screen legend, Sir Patrick Stewart, recites some of most compelling scenes from the UK's greatest playwright.

Nicola Green Obama Print
This one-off piece is part of Nicola Green's acclaimed series 'In Seven Days…', described by the Metropolitan Museum of Art as an "artistic and historic masterpiece". Between August 2008 and January 2009, Nicola Green had the unique opportunity to follow Barack Obama and his team on his Presidential campaign, going behind the scenes to collect photographs, sketches and conversations with press, campaign staff and citizens that she then distilled into seven iconic silkscreen prints. 

Triple Man Booker nominated author, Sarah Waters, joins your book group
Award winning author of five novels, including Tipping the Velvet and The Little Stranger, Sarah Waters has kindly offered an evening with the book group of the lucky winner of this lot.
Be an extra on a film set
The winner will join cast and crew on set at a film shoot, before having their own 15 minutes (15 seconds) of fame in shot.
More from LabourList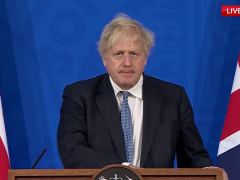 News
Three in five people feel that Boris Johnson should resign following the publication of findings relating to the…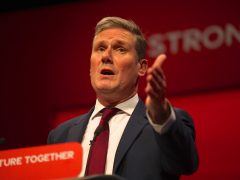 Comment
Below is the full text of the speech delivered by Keir Starmer in response to a statement from…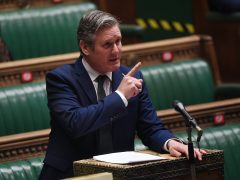 News
Keir Starmer has told Boris Johnson that "the game is up" and urged Conservative backbenchers to remove the…