Tuesday's Times opinion piece by Rachel Sylvester about how 'old Labour' is rearing its head again sparked my interest for trying to take on those arguing about the specifics of Labour's strategy for winning the next election. Sylvester opened her piece by praising Labour leader Ed Miliband as being ahead in the polls and often leading the debate, but cautioned about what was happening behind the scenes.
Good praise, but what did Sylvester really mean?
Well, following her piece a blog popped up on Progress Online – where else – to cast light on the subject.
The piece entitled 'Avoiding the lure of the digital Bennites' smacked of think of a good headline rather than any real analysis. Written by Leon Spence – leader of the Labour group on North-west Leicestershire council – he effectively argues 'Old Labour' is out of touch and on a hiding to nothing.
I have to disagree.
I'm not a Bennite, digital or otherwise, but I am a local London Labour councillor, on the left, and like the vast majority of councillors am committed to my constituents, whether left, right or centre. I work hard to improve my ward, and I strive for something better than simply accepting the Con-Dem agenda of austerity cuts, shrinking the state and effectively demonising all but the 1%.
Ealing Council, like those across the country, is facing unprecedented cuts, but I truly believe that Labour are making a difference. And that is not Old or New – it is real Labour. We've had to make difficult decisions, on council tax charges for those on benefits, on personalisation, on reviewing centres and more. But despite the cuts in Ealing, Labour has continued to focus on regeneration – investing in new housing, a new pool and new schools. We've also kept our libraries open, Ealing Labour has stayed committed to its Sure Start centres, we've protected our youth services and we've also frozen the council tax for our whole term.
That is Labour in action, but it is also Labour that has not simply accepted the government line.
You could argue the debate about digital Bennites was sparked by that debate over workfare or the bedroom tax; but it is government changes and our response to them that sets out the markers. Sylvester talked about a vitriolic campaign on Twitter where Labour MPs were taken to task for abstaining on the workfare bill over the 'Poundland case'. We know the ConDem coalition has cut too far and too fast. We see policies that will fail, raising the retirement age, the wholesale reorganisation of the NHS and the instantly hated bedroom tax.
Spence in his Progress piece argues that the "spare room subsidy" is not necessarily wrong in principle. I have to disagree. Surely a cap on rents would be a much quicker way of cutting the housing benefit bill rather than the false economy of forcing people to move.
And on that subject my eyes were drawn to a recent blog on the bedroom tax by a local Labour councillor. It highlighted how this bedroom tax – not a spare room subsidy – was threatening the livelihood of a constituent who called to highlight her plight. The piece ended with the warning: "Next time a Conservative tells you it isn't a tax, it's a 'spare room subsidy' remind them of my caller and the true impact of this disgraceful burden." Quite. These are actually Spence's words, but they don't tally with his Progress piece. I agree with the latter, not the former.
You said it Leon.
The next election is not about old or New Labour, it's about real Labour, where we make a real difference. Don't sign up to the Tory divide and rule agenda or use Tory terminology like the 'spare room subsidy', instead Labour needs to unite and fight so that come May 2015 Labour is back in power, but with a radical and progressive agenda that delivers the real change this country wants and needs.
Mik Sabiers is a Labour councillor in Ealing and writes in a personal capacity
More from LabourList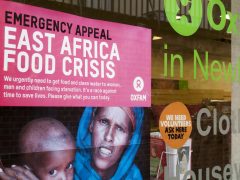 Comment
Someone in East Africa dies of hunger every 48 seconds. This is the result of the imperfect storm…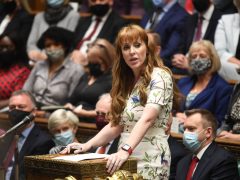 News
Angela Rayner has accused Boris Johnson of "watering down the rules to save his own skin" after the…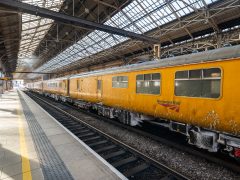 Comment
Network Rail, the company that owns and maintains Britain's railway infrastructure, has recently announced plans to cut over…