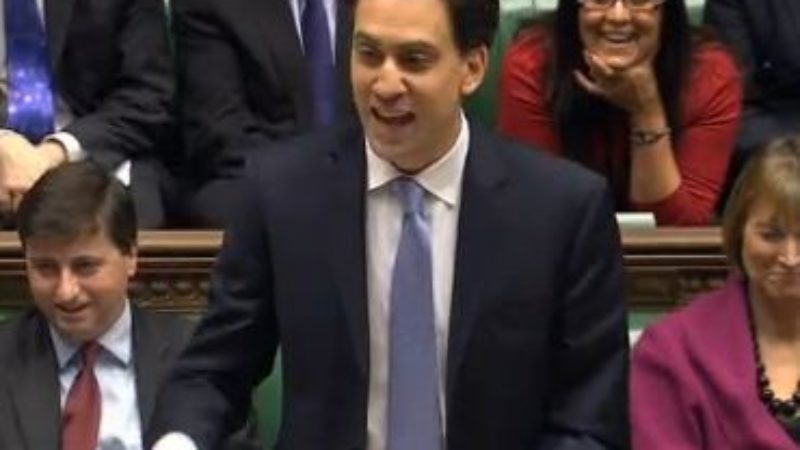 Strategy is difficult. It should be, it's a tool to solve difficult problems. Unfortunately, it's something that people easily get wrong. And a number of people have done so in criticising Ed Miliband's so-called '35% strategy'.
One of the best thinkers on strategy today is Professor Richard Rumelt. His book Good Strategy/Bad Strategy is worth a read if you're interested in this area. It's quite clear about what good strategy is.
Good strategy identifies the problem that needs to be solved. It's a set of policies, plans and objectives that aim to get somewhere – to overcome the problem. As Rumelt puts it, 'Good strategy works by focusing energy and resources on one, or very few, pivotal objectives whose accomplishment will lead to a cascade of favourable outcomes.'
Apparently Miliband's 'strategy' is for Labour to get 35% of the vote in the next election. This is to be based on retaining Labour's 2010 vote share of 29% and gaining some Lib Dem switchers amounting to an additional 6%.
To be absolutely clear – this is not a strategy. It's clearly an objective. It's something to be attained.
As an objective itself it's not a bad one. It's clear, it's measurable and it's achievable, even if it lacks ambition.
But, again, this isn't a strategy. A strategy is the plan and the difficult steps needed to get that 35% vote share.
This may seem like splitting hairs, but it's important.
If Miliband's office is calling this a strategy then they need to have a serious look at their strategic planning.
Those criticising Miliband for not having a strategy can do so. That's absolutely fine. But to criticise an objective on the basis that they confuse it as a full strategy is completely ignorant of how large organisations need to develop strategy. It's like criticising an egg for not being laid well.
Miliband is doing something extremely difficult at the moment. He's trying to really define the problems that the Labour Party faces. To do this the external environment needs to be assessed in a deep manner as does the threat from competing parties.
This is the best way to come up with a strong and robust strategy that will last. We shouldn't underestimate how difficult this is and how long it can take.  But it simply has to happen.
It is worth noting that many of Miliband's critics think he should take the strategic approach Labour did in the 1990s. This was the last time Labour really did carry out a root and branch step change in its strategy. This was an extremely hard nosed strategic revision which paid off spectacularly in 1997.
But that was two decades ago. Has much changed since then? Of course. This is why a serious reassessment needs to be done. The party has been aching for it for years.
Ed Miliband doesn't have a defined strategy at the moment. And nor should he. He needs to identify the problems, possible solutions and then put a plan together. This takes time. And if it's done properly Labour will get a 35% (or hopefully higher) vote share.
Assuming that we're going to win using a strategy that was developed for a mid-90s reality is like trying to tweet from a brick sized mobile phone from the 1980s. It's dumb and it won't work.
John Clarke blogs at johnmichaelclarke.wordpress.com
More from LabourList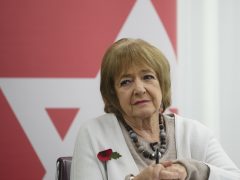 Comment
Holocaust Memorial Day has been a National Day of Commemoration for 22 years. We use the occasion to…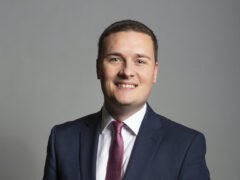 Comment
13 years of Conservative mismanagement have left the NHS without the doctors and nurses it needs, and patients…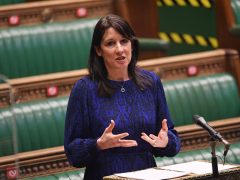 News
Rachel Reeves has argued that the Tories "have no plan for now, and no plan for the future"…