If an incompetent doctor puts at risk the wellbeing of a patient, they could be struck off. If a banker jeopardises the health of their firm, then they should face the same sanction.
Yet it has been mainly junior and mid-ranking managers who have been sanctioned for their costly mistakes in the run-up to the financial crisis.
That's why it is essential that the current system used by the Financial Conduct Authority, known as the approved persons regime, needs to be beefed-up.
The Libor rigging and mis-selling scandals were not the product of one or two rogue individuals but fundamental failures of standards within Britain's banks, which racked up around £20 billion in provisions for fines and compensation last year. So we need to raise professional integrity and ensure people working at all levels of the City know they could be struck off and prevented from working in banking if they take extreme risks and undermine the health of their own company or of the wider economy.
The Government had a chance to do just this when it presented the Financial Services (Banking Reform) Bill, which implements aspects of the Vickers report to create the ring-fence between lenders' retail and investment arms. Instead, however, George Osborne has continued to duck the radical banking reform we need and offered up a half-finished patchwork quilt of measures that fails to change the high-risk high-reward culture. The Bill also weakens the safety recommendations made by Sir John Vickers and remains silent on how to boost competition among high street lenders.
Labour has tabled a raft of amendments, including two to bring in a full licensing regime for workers in financial services and to make them sign a code of conduct. We want to see a rejuvenation of a sustainable UK financial services sector  – and one which can compete internationally on that basis – but reckless traders should be held accountable by a licensing panel that is ready to intervene, just as it does in other industries, such as the General Medical Council for doctors and the Bar Council ethical practice committees for barristers.
A proper bankers' licensing system would therefore ensure that a higher standard of qualification, training, competence and behaviour could be applied.
It could work alongside a new code of conduct, the requirements of which would have the widest possible application, and specify what is required for compliance and the consequences of failure. The Government has stopped short of this – even though Vince Cable was a member of the bipartisan Future of Banking Commission which recommended such a code in a report in June 2010.
Proposals for a licensing regime and a code of conduct are part of our attempts to fill in the gaps in George Osborne's threadbare Banking Reform Bill. This is why we have also tabled amendments that would introduce immunity for whistleblowers who disclose bad behaviour by banks, and that provide greater protection for consumers who lose the money spent on gift vouchers when companies go bust.
All these reforms make up an important plank of the drive to raise regulatory standards and restore consumer confidence in the industry. If the Government refuses to accept them then it must produce some of its own alternatives. George Osborne has promised to "reset" the banking system but – in a week when Labour revealed he has effectively given the banks a £2 billion tax cut – he has a long way to go to persuade traders and consumers that it is not simply business as usual.
Chris Leslie is the Shadow Financial Secretary
More from LabourList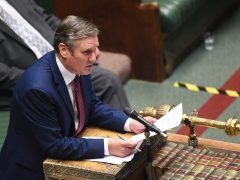 Comment
Below is the full text of the speech given by Labour leader Keir Starmer in response to the…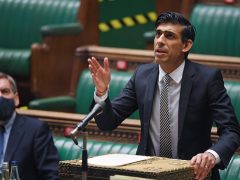 News
Keir Starmer has criticised the Budget today, saying it "barely mentioned inequality let alone tried to address it",…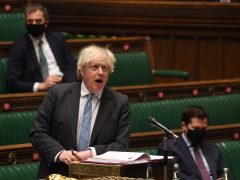 Comment
Keir Starmer and Boris Johnson faced off this afternoon ahead of the Budget. With the economic statement overshadowing…