Stephen Twigg was selected as the Parliamentary candidate in Liverpool West Derby in September 2007.
West Derby had long been a safe seat – a Labour majority over 25,000 in 1997. It was proverbial stuff – you could weigh the Labour vote; a monkey with a red rosette would get in. And the CLP had many virtues, but a reputation for being an active, campaigning and outward-looking local Party was not among them. It was clear that a transformation was required.
So the West Derby Action Team (the WDAT to its friends) was born. Stephen adopted the mantle of 'campaigner-in-chief', and led the team from the front. The first organised campaign session mustered just two volunteers – Stephen himself and local Council candidate John Prince. On a sunny Saturday afternoon, they started delivering a ward-wide newsletter in Yew Tree – a ward held by the Lib Dems for years.
The following week, the team had grown to 5 volunteers. And over the months ahead, by patient application of a basic method – persistence – the team grew and grew.
Now, six years on the West Derby Action Team has developed to almost 250 members.
The reason for this investment in our team was straightforward. You can't switch capacity on and off. It has to be developed, over time, volunteer by volunteer. Invite members to come along and lend a hand on the campaign trail. Keep on inviting them, and they will come. Provide a pleasant, fun and entertaining experience, and crucially, they will come back.
Stephen's enthusiasm for all-year-round campaigning bore dividends in those first Council elections in 2008. We gained the seat in Yew Tree, and held our main defensive target of Croxteth, a ward that had been lost to the Lib Dems the year before. Knotty Ash was a narrow fail-to-gain by the gut-wrenching margin of 35 votes.
The thing about all-year-round-campaigning is that the clue is in the name. It was motivation that got us started – it was habit that kept us going. Immediately after the battles in 2008, we began our campaigning for 2009.
April to September, we made use of the light nights and knocked on doors in Labour heartlands. Two nights each week, with a team of up to fifteen canvassers, we spoke to thousands of voters and asked them what their local issues and priorities were.
This engagement with the community led to new issues to campaign on and a fresh understanding of the concerns of and challenges faced by local people. It was achieved by the opposite of a safe-seat mentality – a determination to discover the views of residents and get things done on the ground. Visible, active, all-year-round campaigning.
And how did West Derby choose to spend these resources and the extra capacity that we so patiently built? In 2007, the contact rate within the constituency was well under 10%. Now, it stands a respectable 36% – that's more than 23,000 conversations the WDAT has had with local people.
In 2007, there were nine Lib Dem councillors and a mere five Labour in the constituency. Since then, ten more Labour councillors have been elected, making West Derby a Lib Dem-free zone.
And our efforts have gone much wider than West Derby. We spread our team out across Liverpool, helping to deliver the astonishing wins obtained in 2011 and 2012.
We have sent carloads of volunteers to Parliamentary by-elections across the country: Crewe, Glenrothes, Barnsley Central, Oldham, Bradford West, Manchester Central and Rotheram.
In August 2012 we twinned ourselves with key marginal Lancashire County Council division Penwortham South, sending groups of volunteers up and down the M6 to try and turn Lancashire back red. It was perhaps our finest hour – we helped make the difference in getting fantastic local candidate Sue Prynn elected by a narrow margin.
Of course, Stephen's experience in Enfield informed the shape of our team. Gaining, retaining and then painfully losing a Parliamentary seat to the Tories – all in the glare of the national spotlight – is a certain way of dispelling any tendency towards the dreaded safe-seat mentality.
And in 2010, against a backdrop of a catastrophic national performance, a 6.2% swing against Labour, the West Derby Action Team helped deliver Stephen both an increased majority and a 3.6% swing to Labour.
It goes to show that a real commitment to all-year-round campaigning, to talking to voters, spending time on their doorstep and asking what they think bears real dividends. It's the West Derby way.
Nick Crofts is Campaign Co-ordinator for Liverpool West Derby CLP, a member of the Co-op Party NEC and a Labour & Co-op Councillor, Liverpool City Council
More from LabourList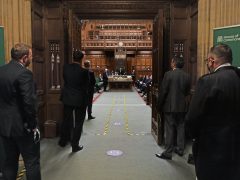 News
Tory MPs abstained on a motion put forward by Labour today against government plans that the opposition party…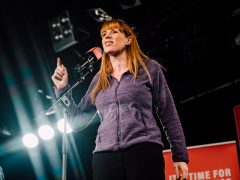 News
Angela Rayner has demanded that the Conservative Party apologise after Labour's lawyers wrote to the director of public…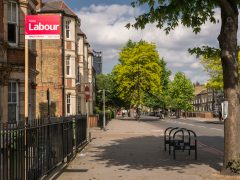 Comment
Labour is meant to be the party of the people. Rather than relying on a favourable hearing in…