I met Andrew Rosenfeld in his Central London office a few weeks ago. In recent months Rosenfeld has been getting more attention in the media, and from some in the Party. He's by far the Labour Party's largest donor in the Ed Miliband era, and much of the coverage he's received so far has been about the brass tacks of how much has been donated and when.
But I'm not really interested in the money. I'm far more interested in the work he's doing to get the Party on a more even keel for the long term by broadening its supporter base.
It has certainly been something of a journey. He tells me that he wasn't really a "political animal" until a decade or so ago when he got heavily involved in children's charities and chaired the NSPCC FULL STOP Campaign, which raised £268 million – the largest amount ever raised for a children's charity in the UK. Whilst that campaign was running the Labour Party was in power, and that brought him into close contact with the Party and made him realise that "to effect real change you can only really do that through politics".
Andrew tells me that he was brought to politics directly through his charity work, in a way he might not have been if he had stayed purely involved in the world of business.  He says that there's a spectrum, with Business at one end and Politics at the other:
"Business people always think that they understand politics and politicians always think that they understand business, but they actually don't.  It's a very dangerous thing for people in business to think they understand politics and vice-versa. It's a long and complex process. My work in the third sector has helped me on this path"
Rosenfeld is clearly very interested in how the Party can move forwards with volunteer support and fundraising, and get out of the cycle of drought and deluge when it comes to major support and endorsement – especially after the Party has come through what he calls "a very torrid time" in the mid-2000s over donations. And he should know just how torrid it was – he was one of those who loaned money to the party. His experience of that time led him to believe that there must be a more joined up way of doing things. So he set about finding out exactly what that was – spending much of the last couple of years getting out of his office and travelling up and down the country, meeting party members, activists, supporters and donors:
"People around the country who love the Party, who are committed in all sorts of ways to wanting to help, whether it's financial, whether it's providing minibuses, whether it's standing up and being vocal for the Party – being active at a local level … everybody wants to help, but no-one quite knew how to do it and they felt disconnected from the centre and this had been really festering for years."
Andrew tells me that the defining moment was discovering that around 90% of Labour's "Thousand Club" members, who pay a significant annual sub, comprised men aged over 50 who lived in London and the South East. He describes that as a "staggering statistic", and says that appealing to a small number of supporters from such a narrow demographic was "not our natural ground". He's not wrong.
Yet as he began to travel around the country – doing what he calls his "full time/part time job" he found people were surprised to find someone trying to engage with them. He says he turned up at local meetings only to be asked "Why are you here?  What are you doing? Are you being paid?  Why not? Why are you doing it?".  And yet there was also a real interest in what he was trying to do from Party members and supporters. In particular he recalls an event on a wet evening in the West Midlands, attended by "amazing names that the Party hadn't engaged with for years who turned up, just because they were interested and wanted to help ".
When he went back to tell Ed Miliband about his findings, the Labour leader asked "why haven't we done this before?"  It's a good question – one that Rosenfeld believes has two root causes:
"One, because up until the financial collapse and the last election, money was quite readily available from a very small group of people, not representative of the Party. But it was available and that made it easy and if you can get that money easily why would you then try to look at something that was more complex to achieve, albeit more representative of true Labour values?  The second thing which I had said to MPs in presentations I'd made at Westminster is that this is the first time we've had a fixed term Parliament. Now you either see that as a disadvantage because you're not in power for five years or you see it as an opportunity to use that time to build things that you otherwise wouldn't have the time to build.  You know, if we didn't have this fixed term Parliament we would be thinking to ourselves, "There could be an election at any time," and therefore these structures … the work that I'm doing would be much more pressurised and the focus would be different and less effective."
The process of changing the way the Party thinks about engaging supporters has taken around two years so far – roughly a  year of research and developing a strategy, six months of negotiation and dialogue with the NEC (who have approved Rosenfeld's plans) and a period of implementation which ran in parallel:
"I take great comfort from the depth of the process because I don't think that something that fundamentally changes ideology from central control to a nationwide volunteer movement, should be considered lightly or approved easily .  I think you do have to go through these processes and because there had been many years of neglect around the country, it just takes longer to change direction.  It's like moving an oil tanker.  If it was a little boat you could turn it round in a day.  This is a huge oil tanker that we're shifting round and it involves a lot of people to be part of that process."
He clearly feels that the time spent on the process has been worthwhile, and while the election in 2015 is obviously the major focus for the Party at present, the aim of his work is to provide a means of supporting the Party for the long term, not the short term:
"This is going to be a very important structure for 2015, but it's going to be something that's going to run and be even more ingrained in communities at the heart of the Party for 2020 and 2025.  This can go deeper and more locally over the years and it has real validity right the way through the electoral calendar in any five year cycle."
There's certainly an appeal in broadening the base of Labour Party  support, or as Rosenfeld describes it "taking what was a liability and turning it into an asset and a transparent accountable process". Yet he doesn't see this solely as "fundraising", but about "supporter engagement", which he explains as :
"How do I best build a relationship with you so that you feel that you have a proper mature dialogue with me and the Party, so that you can help in whatever way you feel  interests you?  It may be endorsing Ed or a local MP.  It may be a small level of fundraising, it may be a larger level of fundraising. You may be able to provide resource straight into a target marginal.  But it is something that will emerge from the dialogue that we have and the relationship that we build."
The structure itself is relatively simple, but at the same time markedly different from the way the Party has operated before. There's now a National Development Board (chaired by Lord Falconer) with Rosenfeld as Chair of Nations and Regions tasked with rolling out the network of volunteer Boards throughout the country along with key strategic Sector Boards including Business and Industry, Small Business, Women, Creative Industries and Sport. This is a seismic shift away from central command and control to a movement of powerful volunteers representing their regions who have devolved authority and yet are supported from the centre. It is a coordinated structure that brings together the key players in the Party, the Leader's office, the Trade Unions, supporters and important opinion formers and influencers from all walks of life. And that means a more, perhaps – relational – approach to supporter engagement. There are certainly similarities between the kind of work that Rosenfeld is doing in this sphere and the way Ed Miliband's organising guru Arnie Graf is trying to engage activists and communities. It turns out this is a coincidence – but a happy one:
"The irony of all of it is that I think I first met Arnie about eighteen months ago after we had started this process.  He didn't really know what I was doing and I didn't really know what he was doing, but the reality was that Arnie was doing for activists what I was doing for supporters. The two are very much linked because what the volunteer board movement does in terms of endorsement, campaigning and fundraising regionally will be profoundly important in terms of financing and helping Arnie organise what happens on the street.  It frees up regional offices to concentrate on local activism and winning seats. So there's a real link between the work that we're both doing."
And like Graf, Rosenfeld is looking beyond 2015 to think about how such an approach could help – and influence – the Labour Party in government:
"I think that one of the key failings in Government is that you neglect the Party and I think one of the most important things that we can do is to ensure that when elected into Government we have a structure that we can build and use in the same way that Obama's using his Party structure.  He hasn't walked away from it.  He uses that structure on key issues and he uses it to target audiences."
A Labour Party that embraces its members and supporters whilst in government rather than losing touch. A Labour government that sees supporters as a source of nourishment and, yes, support. A Labour government that doesn't walk away from the Labour Party, but builds on it.
That sounds like something most Labour members could support. All power to your elbow, Mr Rosenfeld.
More from LabourList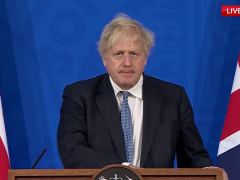 News
Three in five people feel that Boris Johnson should resign following the publication of findings relating to the…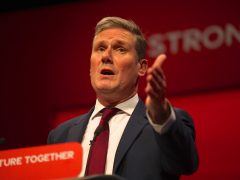 Comment
Below is the full text of the speech delivered by Keir Starmer in response to a statement from…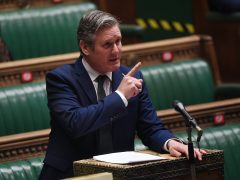 News
Keir Starmer has told Boris Johnson that "the game is up" and urged Conservative backbenchers to remove the…