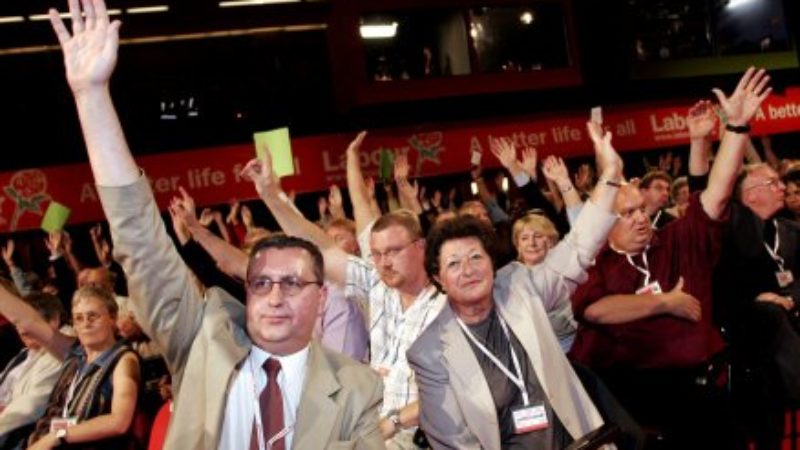 By Angela Eagle MP and Jon Cruddas MP
Britain faces big challenges, but it has a Government with no answers. Last week's Queen's Speech showed that the Tory-led Government is out of ideas and out of steam. Our economy is flat-lining, but the Queen's Speech had nothing to help growth, nothing to help our young people back to work and nothing for small businesses.
Despite what some people might say, that failure actually raises the stakes for us. As Ed Miliband rightly said throughout the local elections we have just fought, our biggest enemy isn't the Tories or the Lib Dems – it is the idea that no politician and no party can make a difference.
Persuading people that it doesn't have to be this way, that together we can turn our country around and rebuild Britain, is the job of the next Labour manifesto. It's a task the two of us discuss every day, but it's one we can only achieve together as a party, as a movement, and as a country.
We're already making real progress. Labour's alternative Queen's Speech (which you can read more about here) showed that it's One Nation Labour, under Ed's leadership, which has the ideas to start turning Britain around. From work for the young unemployed, to radical reform of the energy market, these ideas come from the work our party has done over the past two and a half years: listening to people's real life experience at events like the People's Policy Forum we held in Birmingham in March (video here), understanding what matters to them, and then developing concrete proposals that would make a real difference.
But as we look ahead to that manifesto for 2015 we all know there is further to go. In order to build a truly One Nation agenda, we have to continue to open up how we make policy. We need the best ideas from across the country, not just from Westminster. As Chairs of our reformed policy process, we are determined that our next manifesto is not just rooted in our communities, but led by them too.
One of the ways we are doing this is through Your Britain – Labour's online home of ideas and policy. This is a first for any British political party. Launched last November, we have already received over a thousand formal submissions. As well as being debated on the website itself, each one of these submissions is considered by the appropriate policy commission. It's a new way of ensuring we get new thinking into how we make policy. Too often in the past our members didn't know how they could put an idea forward. Now we're seeing them making an immediate impact. In his speech to the Fabian Society this January Ed Miliband set out policies to help those living in the private rented sector. He did so because the issue had been raised on Your Britain by party member Jonathan Primett from Chatham. As well as individual members we're seeing submissions coming in from CLPs, affiliates – but also from members of the public, from charities, and from businesses.
The challenges facing Britain today are more immediate than at any point in our political lifetimes. Our economy no longer works for working people. Our public services are under pressure. And we are seeking to govern Britain in an era where there is less money around.  That's why Annual Conference 2012 agreed reforms to ensure our policy development process focuses on the big issues facing the country. Those reforms created a new, more transparent and accessible policy making process – Agenda 2015. Under the reformed process, the National Policy Forum, chaired by Angela, and eight policy commissions are taking forward Labour's agenda on ten priority issues that Annual Conference voted for last year – from tackling youth unemployment to tax avoidance; from housing through to reform of the NHS. Policy papers on these ten topics are currently available for consultation on Your Britain and will be finalised at June's annual meeting of the NPF. There's still time for people to contribute their ideas and comments.
The Shadow Cabinet-led Policy Review will obviously be a key input to this process. Headed up by Jon, the Policy Review is split in to three themes which are led by sub committees of the Shadow Cabinet: One Nation Economy, One Nation Society and One Nation Politics. In each area the task is to show that rebuilding Britain is a task for the many, one in which everyone must play their part. The outcome of that work (some of which can already be viewed here) will continue to be fed into the Policy Commissions over the course of 2013/14. Examples of the ideas being developed include the plan to bring back a 10p rate of tax, and a greater role for local government in shaping their local high streets.
All of these submissions and ideas will come together as we build towards a One Nation manifesto. Early in 2014, the Policy Commissions will each publish a draft 'final year' policy document for consultation. Again this work will be published on Your Britain, so that the chance to comment and get involved isn't restricted to those that know the party rule book off by heart. Later on that year the NPF will convene once again to consider views submitted from CLPs and affiliates, before a final draft goes forward to Annual Conference for adoption as our policy programme. This will provide the foundation for the manifesto on which we will fight the General Election.
Taken together, these reforms to the way we make policy are unprecedented in scale and scope. We are under no illusions about the scale of our task if we want to be a one-term opposition. The challenges facing the country are huge – from youth unemployment, to a flatlining economy and the deficit. Bold thinking will be required to build a policy platform that persuades the country to vote Labour in 2015.
And that is going to require harnessing all the talent that is available, and all the knowledge, expertise and experience that exists within our movement and within our communities, workplaces and businesses.  So please log on to Your Britain and tell us what you think. Lobby your NPF representatives. Attend a policy discussion event. Most importantly, be part of convincing the British people that our politics can rise to the scale of the challenges we face.
A One Nation manifesto will only be written from the grassroots up.
Angela Eagle MP is Chair of Labour's National Policy Forum and Shadow Leader of the House of Commons
Jon Cruddas MP is Head of Labour's Shadow Cabinet Policy Review
More from LabourList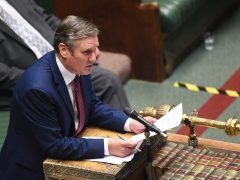 Comment
Below is the full text of the speech given by Labour leader Keir Starmer in response to the…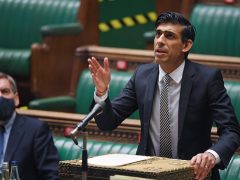 News
Keir Starmer has criticised the Budget today, saying it "barely mentioned inequality let alone tried to address it",…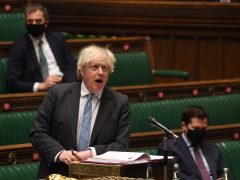 Comment
Keir Starmer and Boris Johnson faced off this afternoon ahead of the Budget. With the economic statement overshadowing…