This morning I woke up with a sense of foreboding following the weekend press coverage. Ed Balls was going to give a speech in which he would outline 'spending priorities'. Spending has never been Labour's problem. The 'symbolic' cut was to the winter fuel allowance for wealthiest pensioners. It would save a whopping £100million. Labour would end its historic commitment to universalism. This was news to anyone who remembered that the major interventions Labour made in office were focused on means-tested benefits – tax credits.
As LabourList's poll today shows, Labour has a long way to go to restore economic credibility. None of this was likely to do anything at all to re-establish Labour as serious custodians of the public purse. But that's not the speech that Ed Balls gave.
The actual speech was rather better than its billing. Once the listener endured the now standard coalition bashing, there were actually some important arguments and hints about Labour's likely direction. If these points were explicit and clear, it would have been a very good speech that tied together the politics and the economics. Instead, it was left out of balance, vocal in the obvious places but muted in the important arguments.
It is disappointing that Ed Balls still feels the need to address Labour's left rather than the nation. For what it's worth, I have no doubt that Ed Balls would be a competent and responsible Chancellor. He just spends a lot of time failing to be clear that he would be. To what end isn't clear. Even if he is not going to spell out Labour's tax and spending plans – even in broad terms as I believe he should – there is much he could say to provide greater reassurance and rebuild Labour's reputation. He whispers when he should shout and vice versa.
The absolutely key passage in today's speech was the following:
"We know these plans for current spending in 2015-16 are likely to place a very significant burden on public services.
But because of the overall financial situation we inherit, and the need to look ruthlessly at every pound we spend, the relentless focus of my Shadow Cabinet colleagues must be on how to re-prioritise money within and between budgets for current spending, rather than coming to me with proposals for any additional spending."
This came almost 5,000 words into the speech. You wouldn't have heard anything about it in the media coverage in advance. What he is saying is that labour will, give or take, accept the Coalition plans for current spending in 2015-16. Labour's priorities will be different but it will pursue a tough line on spending. This is highly significantly politically.
Firstly, it makes clear that a Labour Government will pursue a strong line on the deficit and debt. Secondly, it gives Labour room for manoeuvre financially and politically to borrow to invest in infrastructure, financial support for business, and housing. Thirdly, it creates a dividing line with the Coalition in a way that doesn't force voters to choose between security and growth. With a tough line on current spending and a growth focused investment programme (bringing forward one-off infrastructure projects while the cost of borrowing is low that can boost growth now and in the future), Labour has a much stronger critique of the Government's austerity programme. The VAT cut policy should also be ditched as soon as possible as an early wrong turn left uncorrected.
Ed Balls delivered a reasonable speech today. Within it, lay the makings of a good speech. Hopefully, this won't be rapidly shelved as his speech to the Fabian Society in January 2012 committing to a tough public sector pay settlement was following criticism from the trade unions. It is only the beginning of the process of re-establishing Labour's credibility on the economy. There is a long, long way to go. However, after stalling at the very start of the journey, at least Labour is moving again.
More from LabourList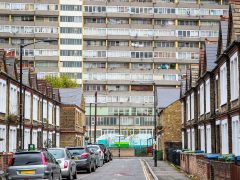 Comment
Whilst there has been much talk about the 'cost-of-living crisis' one of its key components, rent, has yet…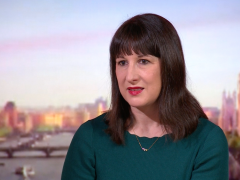 News
Rachel Reeves has warned that "people are worried sick about how they'll pay their bills and do their…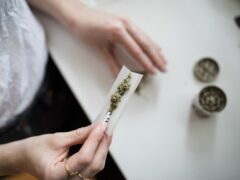 Comment
Drug death figures for 2021 released by the Office for National Statistics last week make for grim reading.…