The precise details of the Comprehensive Spending Review, due to be announced this afternoon, are not yet known (although in classic Osborne fashion, most of it seems to have been leaked already). What is known this is how Labour will respond – by attacking Osborne's track record of failure, and on his puny (and all too late) attempts to invest in infrastructure.
Whilst it's now being briefed out that Osborne plans to – belatedly – invest £3 billion in infrastructure, that spending won't kick in until 2015-16, the government has already spent £5 billion less on capital investment in this parliament than Labour planned to and the IMF has called for £10 billion to be invested in UK infrastructure immediately – not in two years time.
It's great to welcome Osborne on board with growth-boosting infrastructure spending aty last, but it's far too little, and far too late. Inadequate doesn't quite cover it.
The second half of Labour's rebuttal of the CSR will revolve around three areas on which the party believes the Chancellor has demonstratively failed – growth, living standards and the deficit/debt. Expect these killer stats to feature heavily today:
Growth
Since Osborne's first spending review the economy has grown by just 1.1% compared to the 6% forecast at the time. That makes this the slowest UK economic recovery for over 100 years.
Living Standards
Real wages are set to fall by 2.4% over the Parliament – meaning people are worse off than they were in 2010 (and that's before you ever consider the impact of the cuts)
Deficit and debt
Borrowing is now forecast to be £245bn more than planned at the time of the spending review, and £78 billion higher in 2015 alone than it was meant to be (£96 Billion vs £18 Billion).
Of course the reality is that Labour's response to the CSR started weeks ago, with pledges to use the 2015/16 spending limits imposed by the government as a "starting point" – whilst still considering an infrastructure boost in the early years of a Labour government. But the party will need to tread carefully today when talking about spiralling borrowing. Whilst Labour's argument – borrowing for infrastructure and jobs is better than borrowing for un employment and failure (good vs bad borrowing) – is the right one, it's a rather complex point that is likely to be lost (deliberately, or more likely on purpose) by the media.
And that's an opportunity that Osborne is unlikely to pass up…
More from LabourList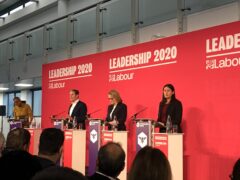 Comment
The field of Labour leadership candidates has been narrowed to three, after Emily Thornberry on Friday failed to…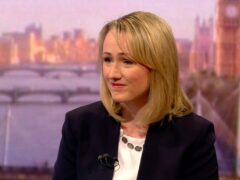 Video
The Andrew Marr Show Angela Rayner rejected Richard Burgon's idea of balloting members on military action, and declined to…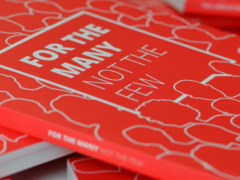 Comment
The 2019 general election was a rude wake up call for the Labour Party. Despite a progressive manifesto,…