With Ed Miliband's speech on the Labour/union link dominating everything yesterday, a few stories passed me by – but one that shouldn't pass without comment was Simon Danczuk's clumsy and reprehensible attempt to smear some of those on the Left (including some within the Labour Party) to the vile racists and fascists of the BNP.
In an article entitled "Simon Danczuk MP: 'Labour's militant left no better than BNP'" for the Telegraph yesterday, Danczuk said:
"One of the tweets I received last week said simply: 'No to aspiration, yes to nationalisation'. This is the politics of the madhouse and should be viewed in the same way as we view the views of the BNP. The hard right threatens social cohesion and sows ugly seeds of division. The politics of the hard Left does much of the same."
Now we can quibble over the headline (Danczuk has since said that it was sensationalist on behalf of the Telegraph, but what did he expect attacking the Left in the Tory paper?), and the definition of the Hard Left (although it seems fairly clear from Danczuk's piece that he includes a large swathe of the Labour Left as "Hard Left") – but what we can't quibble over is that some comparisons are deeply inflammatory and beyond the pale. Worse, on a day when his leader was about to step out onto a death-defying political high-wire that could make or break his leadership, did Danczuk think that attempting to ramp up his attacks on the Left of the party would help cause a civil war between fighting factions in the party? Is that what he wants? If so, he is no better than those he attests to resent – Militant.
Danczuk should apologise today for suggesting, in any way, shape or form, that any Labour Party activists are like the racists and fascists of the BNP in many ways. Yet he's a rather strident individual, so I doubt he'll be willing to do that. In which case Ed Miliband should haul him into his office, tell him his comments were beyond the pale and make him apologise anyway.
Some things are legitimate comment. Comparing people you disagree with politically to one of the most dangerous and malignant forces in out politics is certainly not.
More from LabourList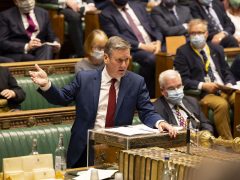 News
Keir Starmer has said the government is now "collapsing" following the resignations of Sajid Javid and Rishi Sunak,…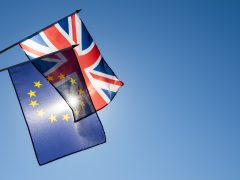 Comment
The six-year anniversary of the Brexit referendum has been marked by a slew of reports and polls on…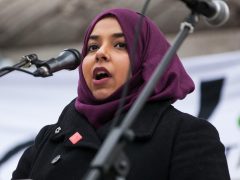 News
Poplar and Limehouse Constituency Labour Party (CLP) has voted for a full selection process amid allegations of a…