No, we've not slipped back thirty years (before any of you think it), but today we still need to talk about the Miners.
Buried in yesterday's papers behind Egypt, Ed Miliband's union-link speech, Andy Murray and the impending Royal baby was a story about one of the most marginalised and attacked groups in British society. And they've just been hit again. And they have very little ability to hit back. The Independent reported yesterday:

"UK Coal has succumbed to a radical overhaul of its business that will save 2,000 jobs but will cut miners' pensions."
"Administrators at PricewaterhouseCoopers will transfer the company's mines to a new holding company, UK Coal Mining Holdings Ltd, which will then be owned by an employee trust and make payments to the PPF."
"In terms of retirement savings, about 7,000 pension scheme members will be affected, with 1,000 in final salary schemes losing 10 per cent of the value of their pensions."
Whilst it's of course good news that jobs have been saved in what's left of Britain's mining industry, how on earth can it be acceptable for pensioners to lose 10% of their income due to failures that came far after most of them retired?
Welcome to the grotesque reality of modern Britain – whilst we've all been rowing about well paid MPs getting an 11% pay rise, a large number of retired miners are about to lose up to 10% of their already meagre pensions.
Britain's ex-miners are already likely to live in some of Britain's most deprived communities (and of course this pension cut will deprive them further), face significant health problems and have seen their jobs and their industry decimated with little done to mitigate the damage or attempt to reskill them for other work.
Haven't these communities and these people suffered enough without the indignity of being forced to economise further in old age thanks to circumstances completely beyond their control? To see them hit again is utterly shameful.
This Saturday, the proud communities of the North East coalfields will be marching through the streets of Durham at the "Big Meeting". I wish I could be there. It's one of the most fun, joyful and uplifting days of the year. The unalloyed pride of these often attacked or ignored communities is on full display, and it's absolutely wonderful.
But it's distressing to think that these communities and others, trashed by the Tory government in the 1980s – "the enemy within" – and left to rot – "the price worth paying" – are going to suffer again.
Their latest pain, and the lack of outcry that has followed, should shame us all.
More from LabourList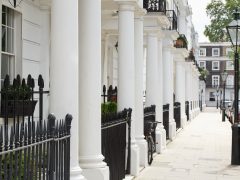 Comment
If you fancy a look at how the other half live, just take a stroll down Phillimore Gardens,…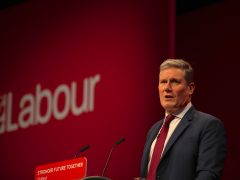 Comment
In 1997, Tony Blair swept to victory on a wave of optimism, declaring: "A new dawn has broken,…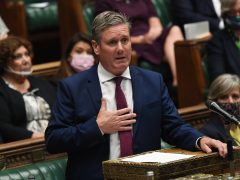 News
Keir Starmer's personal net approval ratings in the 'Red Wall' have fallen to its lowest level since September,…