Two weeks ago the Home Office announced that it would be displaying 'Go Home' posters in Brent, Hounslow, Barking and Dagenham, Ealing, Barnet and Redbridge to encourage illegal immigrants to leave the country voluntarily. These posters have been displayed and driven around, pasted on the side of huge vans that cruise through the London boroughs. The poster reads 'In the UK illegally? Go home or face arrest', and calls on illegal immigrants to text 'Home' to 78070 for free advice on how to 'go back home'.
But that is not all. In addition to the 'Go Home Van', the Home Office has been conducting random immigration searches in areas with diverse ethnic populations. Kensal Green station has been one such target. Immigration Enforcement Officers have been randomly searching and questioning people about their immigration status, making arrests based on the information they acquire (or do not acquire) through those searches.
That the Government thinks these are good ideas is telling of the paradigm shift we are seeing in British politics. The Home Office should be conducting such investigations based on specific intelligence. Instead, what we are witnessing is the normalisation of policy that allows Government agencies to randomly question – without any specific reason for suspicion – the rights of people to be in a certain place at a certain time. Random spot checks at Kensal Green station at 9.00am is not how the Government should be investigating illegal immigration. Kensal Green is an area populated by a diverse ethnic community, but this should be no reason for the area to be targeted by burly, heavy-handed officials. Sadly, if one lives in an ethnically diverse area, one's rights are for more likely to be doubted, suggesting a worrying trend towards racial profiling.
The 'Go Home Vans' confirm this trend. 'Go home' is the language of the National Front, that overtly racist, white supremacist organisation of the 1970s that objected to multiculturalism and immigration. More recently, the British National Policy had a policy of voluntary repatriation, promising to oversee the return of non-indigenous people in Britain to their own countries, even offering to pay people substantial sums of money to 'go home'. 'Go home' is a phrase that has been owned by the far right for decades, and has for all this time carried with it connotations of racism, hostility, and fascist nationalism.
But now this far-right phrase is being promoted by the Tory-led Coalition. The historical baggage that comes with 'go home' is either being ignored by the Government, or is being willingly promoted. It is no coincidence that the 'Go Home Van' is being driven around in London boroughs where South Asians are a significant proportion of the population. It is also no coincidence that these are the areas targeted by the Home Office's Immigration Enforcement Officers.
The 78070 Home Office text message number comes back with replies telling people that free 'go home' advice is available in Hindi, Urdu and Punjabi. This decision is obviously one targeted at the South Asian migrant community. While the Government will argue that the 'Go Home Van' (known on Twitter as the '#RacistVan') and Kensal Green station checks are intended to address illegal immigration, it should be noted that these are simply two of many Government measures designed to make Britain unwelcoming to people from the Indian sub-continent.
Looking at general immigration policies, there were recent reports that the Home Secretary would consider introducing visitor visa bonds for people who visit the UK. The bond would require visitors to the UK to pay a £3,000 upfront fee in order to obtain a visitor's visa, and the sum would be returned to visitors on their departure. The bond would target visitors from the following countries: India, Pakistan, Bangladesh, Sri Lanka, Nigeria and Ghana. Impracticalities of this aside (if the UK does not have sufficient exit controls at the border, how exactly will the £3,000 be returned?), the overtly discriminatory aspect of this policy cannot be ignored. These six countries are deemed to be 'high risk', but how the Government has selected them and defined 'high risk' is still ambiguous. This is yet another example of how the Tory-led Government is closing its borders to the Indian sub-continent.
The Tory line is that this will tackle the 'immigration problem', and there is no doubt that the UKIP threat has part motivated this policy. But what the Government is conveniently ignoring is that net immigration levels are measured by the International Passenger Survey (IPS), which only includes people who intend to stay in the UK for longer than 12 months. As a visitor visa is only valid up to six months, the proposed bond will have no effect on net immigration figures. Instead, it will simply prevent people from visiting the UK. As well as being clearly discriminatory, this policy will damage our relations with growing economies, having the potential to sever economic and diplomatic ties before they have even been adequately secured.
It was not that long ago that David Cameron was in India, urging Indian students to come and study in the UK. Yet with such seemingly anti-Indian policies in place, how does the Prime Minister expect to attract trade and investment from India? The number of Indian students to this country already fell by almost 25% in 2011 – 2012. Indeed, the very way in which international students are classified in immigration statistics does them great disadvantage. The categorisation of international students into the general 'immigration' block artificially inflates the UK's immigration figures, hindering the prospects of a demographic that, quite frankly, invests tens of thousands of pounds on each individual's university education in Britain.
India is one of the world's fastest growing economies: it belongs to the strong BRIC group and had a growth rate of 6.3% in 2011, and therefore has much investment potential to offer to the UK. However, the Coalition is making it clear that while monetary investments from India are welcome, visits or settlements by its people are not.
Labour quite rightly opposes both the 'Go Home Van' and the visitor visa bonds. In addition to damaging the potential for economic growth in this country, they represent a dangerous move in British politics that is seeing the legitimisation of racially discriminatory policies. History has shown that right-wing hostility towards racial minorities increases in times of financial instability, but we should not allow this historical trend to repeat itself. The acceptability of 'go home' language needs to be challenged unequivocally, and someone needs to stand up for the contribution that migrants make to this country.
More from LabourList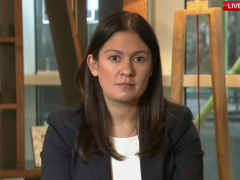 Video
Trevor Phillips on Sunday MPs paid tribute to Conservative MP David Amess, who was killed on Friday. Shadow…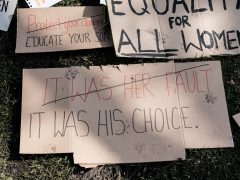 News
Exclusive new polling by Savanta ComRes for LabourList has revealed that UK adults are supportive of the move…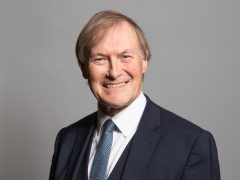 News
Sir David Amess, the 69-year-old Conservative MP for Southend West, has died after being stabbed several times at…