Last month it was announced that, despite Coalition pledges to tighten regulations and a firm commitment to reduction, testing on animals has grown by 10% to over 4 million cases in the past year. Even more starkly, testing on non-human primates (monkeys) has risen a shocking 22%. The government is systematically failing to invest, as they promised, in non-animal alternatives, while in the words of The Humane Society International, "The excuse that this level of animal use benefits medical research is wearing thin".
In 2010, the Coalition government pledged very clearly to "work to reduce the use of animals in scientific research", however year on year the number of experiments has continued to rise. In many cases, animals are specifically genetically engineered to suffer painful defects, rising by 22% in 2012, whereas experiments for conditions where there are legitimate non-animal alternatives, such as for skin irritation, remains disgracefully high.  Within our universities, there is a shroud of secrecy around its animal experimentation despite supposed Freedom of Information, with a distinct lack of accountability and public transparency to debate the ethics and merits of the experiments being conducted. The BUAV's recent exposure of widespread mistreatment and poor practice within the laboratories of Imperial College, London represents a mere peeling back of the surface of the suffering caused across Britain's universities which remains largely silenced.
From within the Liberal Democrats, voices such as the pro-vivisection ex-MP Evan Harris continue to hold a large sway over the party's attitude to experimentation, undermining the party's claim to represent the green and ethical tendency within government. Despite assurances from Lynne Featherstone to the contrary, the government is wilfully failing to enforce legislation to demand the use of non-animal alternatives where possible, and the Coalition's intransigence should not go unchallenged.
From within Labour, Bristol MP Kerry McCarthy has regularly spoken out over the government's poor record on animal rights, slamming the government's half-baked ban on the use of household product testing on animals as "effectively worthless". However Labour's frontbench should be bolder in taking on the government on this issue. Labour could demonstrate its continued commitment to animal rights by not only pledging to meet the targets the Coalition has failed to on animal testing, it could go further by supporting a global campaign to regulate airlines from transporting primates for research purposes. More broadly, Labour's Education team could champion the introduction of a compulsory meat-free day once a week for school lunches, which could be part of raising awareness about ethical eating and food production. Animal rights has a reputation for being something of a middle-class concern, however Labour should be proud of the working-class roots of The Vegetarian Society, established in the 1800s by a group of radicals in Salford.
Labour has an impressive record on animal rights, from the landmark 2006 Animal Welfare Act, to the ban on fur farming, and of course the iconic Hunting Ban. A poll this week unveiled massive cross-party public support for the Hunting Ban, including 82% of Labour voters, 77% of Lib Dem voters and even 62% of Tory voters. This is a legacy Labour should be proud of, but it must continue to lead the way on animal rights, both in opposition and in government.
More from LabourList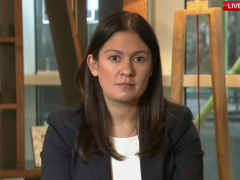 Video
Trevor Phillips on Sunday MPs paid tribute to Conservative MP David Amess, who was killed on Friday. Shadow…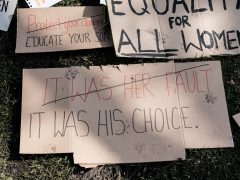 News
Exclusive new polling by Savanta ComRes for LabourList has revealed that UK adults are supportive of the move…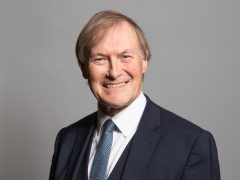 News
Sir David Amess, the 69-year-old Conservative MP for Southend West, has died after being stabbed several times at…