The ill-conceived HS2 project loses more support by the day. As Peter Mandelson and Alistair Darling are now arguing, this is one infrastructure scheme that really deserves to hit the buffers.
As I wrote last year, the economic case for HS2, always rather weak, gets worse by the week. The cost of this already expensive project has been revealed to have gone up by £10 billion to £42 billion. And this excludes the actual trains to run on the line, which would add another £7 billion.
Perhaps this is why the government doesn't talk too much about the Business Case for HS2 any more (it is now close to 1:1, which means, basically, that there is no benefit).
Increasing capacity on the railways is certainly necessary but the trouble is, with HS2 increased capacity will take a long, long time to deliver. Phase 1 of HS2 on its own – the London to Birmingham line – will not be running until 2026 at the very earliest. We are going to have a long wait for the next high speed train.
Remember, too, that HS2 will not just be damaging to the Chilterns. Even though plans to demolish and rebuild Euston Station have been dropped there will still be major disruption and demolition around the station. The Labour leader of Camden Council, Sarah Hayward, has said, "There will be no regeneration or economic benefits while homes will be demolished, communities destroyed and businesses wiped out, "This entire scheme is ill conceived and poorly planned – and Camden will bear the brunt of HS2's incompetence."
What we do know is that HS2 will not deliver its dubious benefits until 2026. What happens in the meantime? In particular, Milton Keynes and Northampton peak overcrowding is a problem now.Waiting until 2026 is not realistic. Rather than spending £42 billion on a project which won't deliver its "benefits" for decades, there are a number of viable, effective and significantly cheaper alternatives which make transport sense and would even be politically beneficial.
Labour finally made a commitment to electrify more main lines far too late in its dying days, but at least it was a step in the right direction. At least the current government has committed to electrifying and upgrading the Midland Main Line beyond Bedford to Nottingham, Derby and Sheffield. If it agreed to electrify and further upgrade the much improved Chiltern Line – where journey times to Birmingham are already only about 10 minutes less than on the West Coast Main Line (WCML), there would be viable alternative routes to Birmingham, and further north.
Pendolino trains on the West Coast Main Line are being converted to carry more standard class passengers. Indeed, the number of Standard class seats will be increased by 42% with the introduction of four new Pendolino trains and the lengthening of 31 of the 52 trains using the route.
To further increase passenger capacity, for very little cost, the excessively blunt instrument of airline style demand management systems for ticketing on the railways could be amended.  Virgin trains might boast of three trains per hour between London and Birmingham but, if advance fares are restricted to one train per day, with penalty fares in the stratosphere if you take the wrong train, then frequency is irrelevant.
As transport commentator Christian Wolmar – who is seeking the nomination to become Labour's mayor of London says, "There would be so many better things to do with £50bn, like ensuring all our towns and cities had good public transport systems, with lots of trams, modern frequent bus services and good cycle infrastructure."
Even if we weren't living through the biggest recession since 1945, it would be hard to justify spending so much money on a project that will benefit so few people, so many years from now.
Its time for Labour to shunt this project to the sidings.
More from LabourList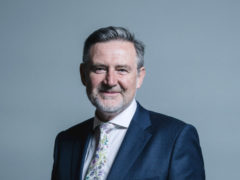 Comment
We saw the government this week announce a new target to cut CO2 emissions by 78% by 2035.…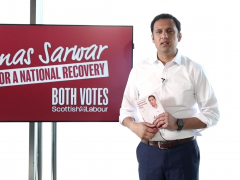 News
Anas Sarwar has declared, while unveiling the Scottish Labour Party's 'national recovery plan' manifesto today, that the Holyrood…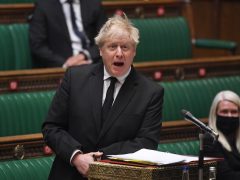 Daily email
The PM has a "perennial problem", according to government sources. He just cannot stop handing out his phone…